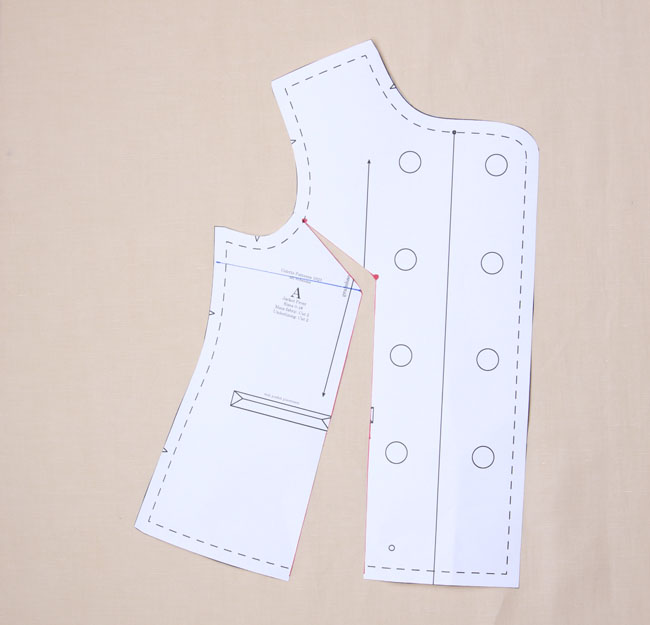 We'll be covering a few of the fitting solutions from The Anise Companion today. But first, take a look at the post on fitting. It goes over the techniques we'll be using for slashing and pivoting the pattern in order to make adjustments.
How do you know if you need a full bust adjustment?
The most obvious sign is that it's tight across the bust! If it's tight elsewhere too, this indicates that you need to choose a larger size.
However, if it fits perfectly well in the shoulders and the back but strains at the bust, causing stress wrinkles when the jacket is closed, try a full bust adjustment.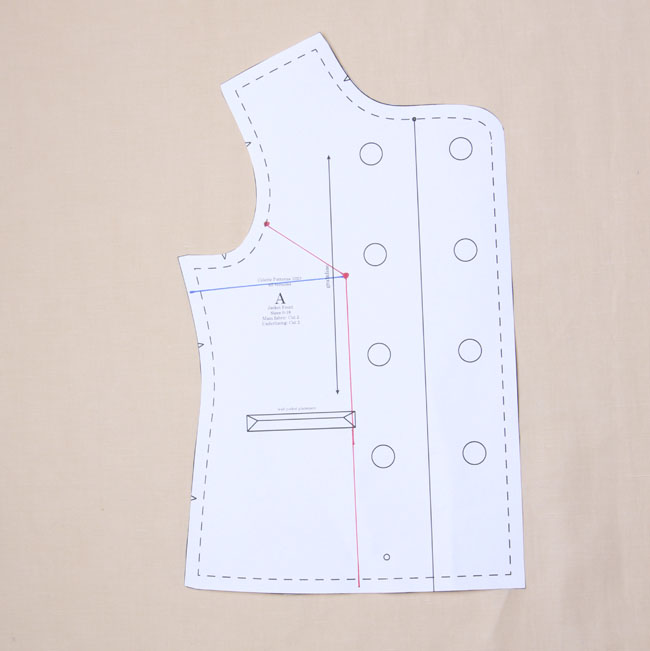 Draw a pivot point on the underarm portion of the front armhole. Draw a line from here to the bust apex. Draw a line from the apex down through the waist seam. Draw a second line from the apex to the side seam.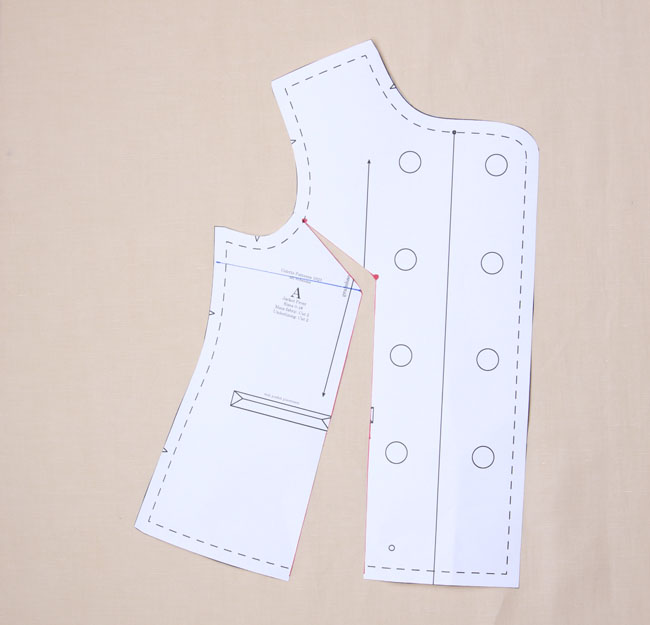 Slash from the waist, though the apex, and up to the armhole pivot point. Clip the seam allowance here.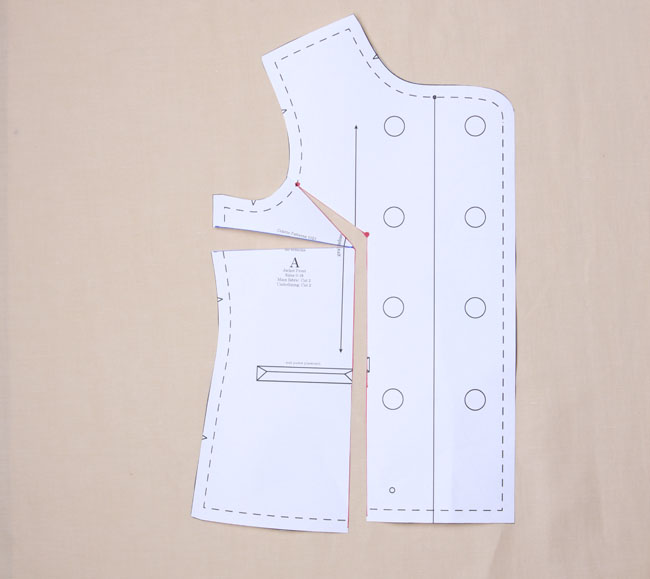 Slash from the side seam toward the apex, leaving a small hinge at the apex. Pivot all the pieces outward, adding the desired width at the bust and keeping the lower portion of the first slash line parallel.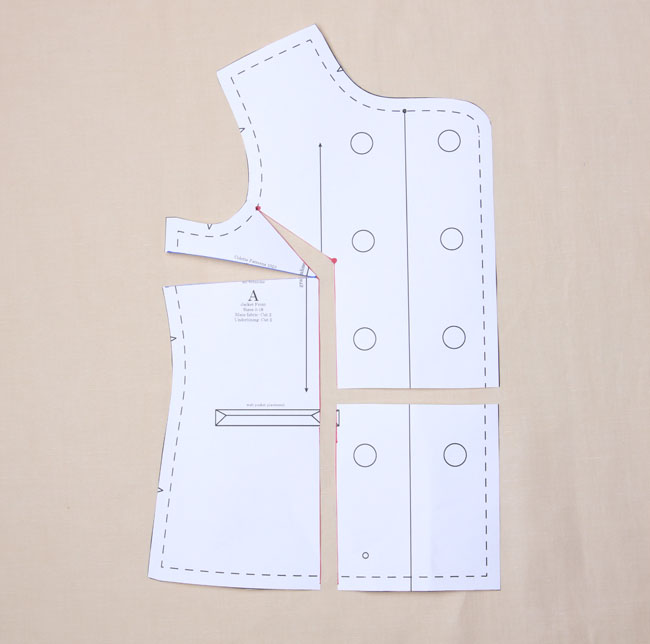 Slash from the first line toward the center front. Lower the center front to realign the waist seam.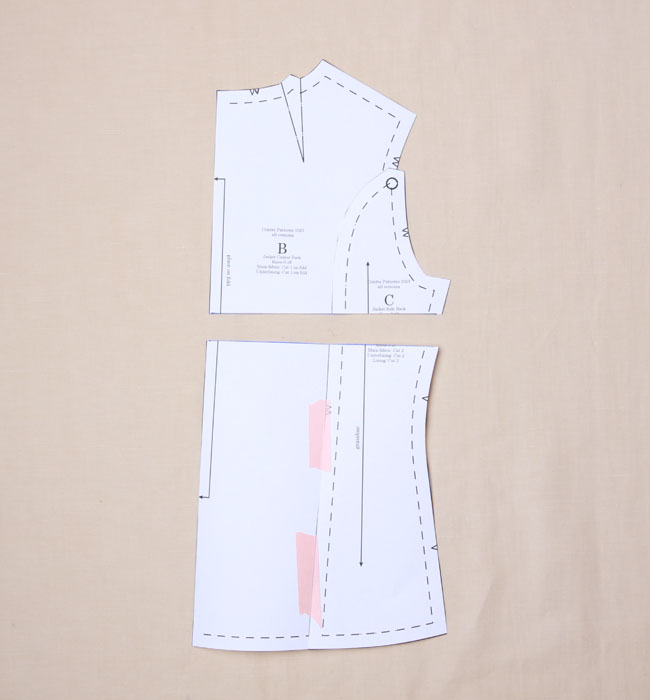 Lengthen the jacket back to match the jacket front at the side seams. Alternately, you can convert the extra length in the side seam to a bust dart. This will be more flattering on a full busted person, but be aware that this will change the style slightly, just because there will be a visible dart. If I were a larger cup size, I'd probably be ok with this myself, but it's up to you.
Adjust the front facing and lining pieces to match. Your adjustment is complete!