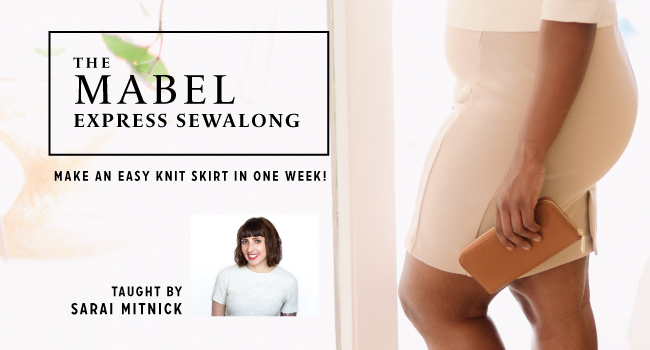 Welcome to the Mabel Express Sewalong!
In this sewalong, we'll be spending just one week sewing through each step to create your very own Mabel knit skirt.
Whether you're making a mini skirt (version 1), button skirt (version 2), or pencil skirt with kick pleat (version 3), we'll have you covered. If this is your first time sewing with knits, you're in luck. Mabel is the perfect starter project, simple to make and extremely useful in your wardrobe.