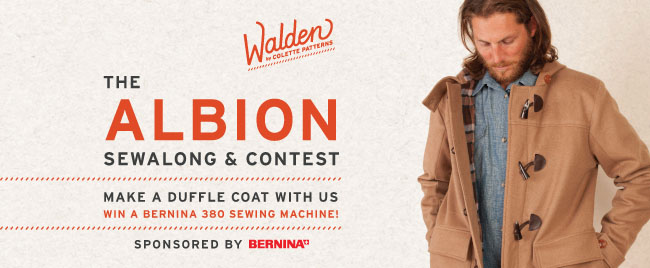 I'd like to welcome you to the Albion Sewalong… and to our new site, Sewalongs.com!
For the next month, we'll be walking you through the process of creating either the Albion duffle coat (version 1) or the unlined jacket (version 2). To get started, you'll need a copy of the Albion pattern from Colette Patterns.
Also, be sure to join our brand new Sewalongs Facebook group! There, you can post pictures, ask questions, or help each other out as you sew.
We also have a companion guide available for this sewalong. Our companion guides take all of the step-by-step information from our sewalongs, plus extra tips and techniques, and combine them into one beautiful little ebook. It's a great choice if you want to step ahead of the sewalong, or want to have a book to refer back to in the future.