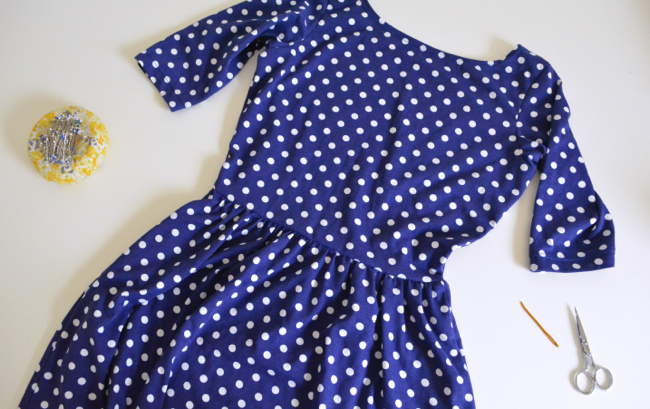 Today is our final sewing post! At the end you'll have a finished Moneta dress. Hooray!
Just like the last post, these skirt instructions go for all versions.
ATTACH THE SKIRT
1) Pin skirt to bodice. Turn skirt wrong side out. Stuff bodice down into skirt upside down so that the right side of the bodice and the right side of the skirt are touching.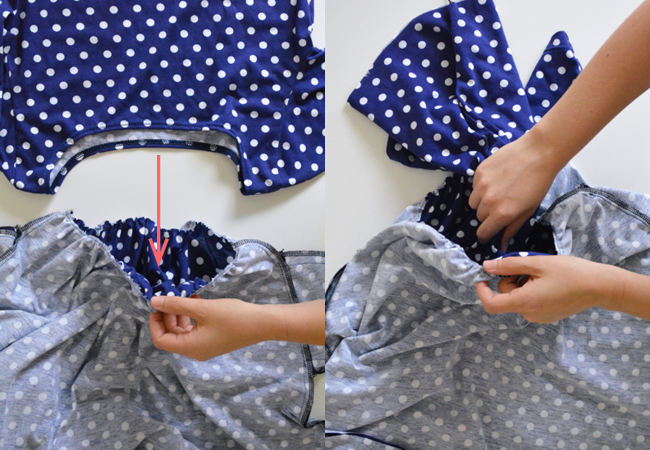 Align side seams and notches and pin together around waist seam.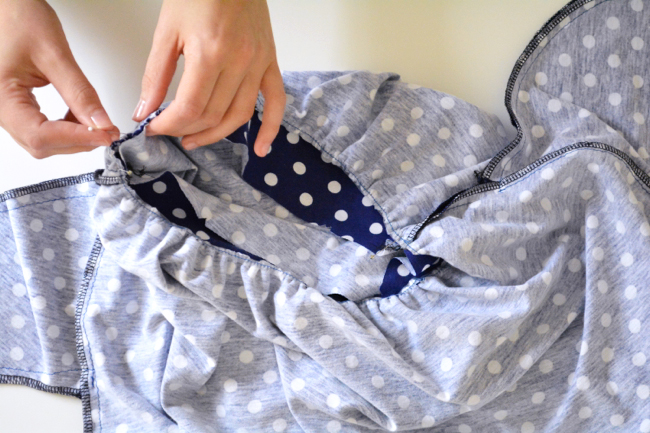 If you're making Version 1, you'll want to make sure the three edges of the bodice shell, lining and skirt are all matched up. The shell will be between the lining and the skirt.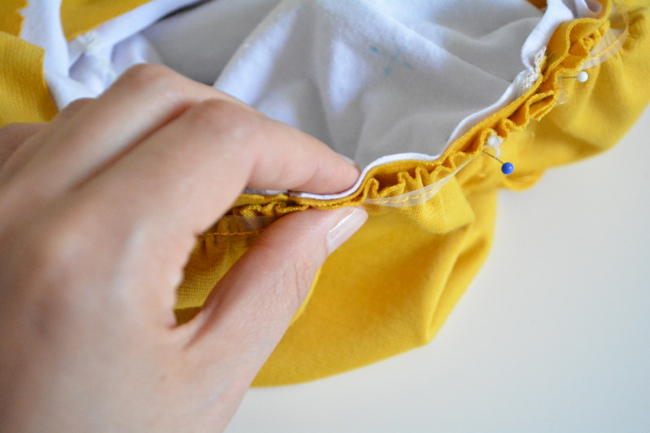 2) Sew skirt to bodice. Stitch all the way around waist seam. If you are serging, make sure your serger isn't cutting off the clear elastic. Try to guide the edge of the elastic right along the serger blade.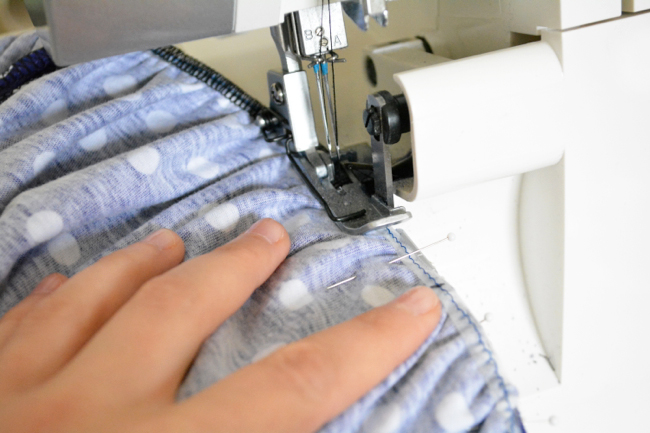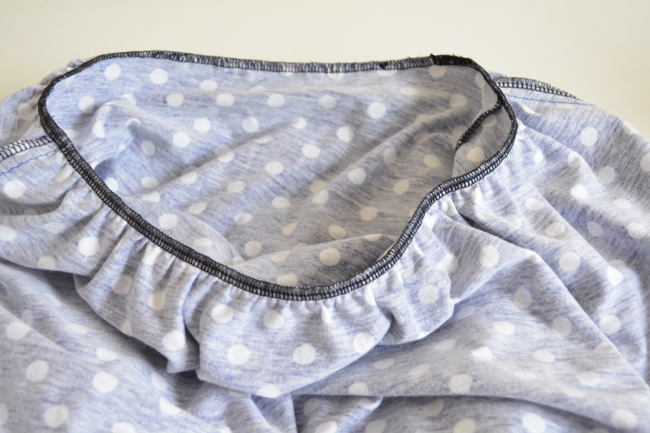 HEM THE SKIRT
3) Hem the skirt. Finish the bottom edge of the skirt. Turn 1" to wrong side, pin, and press gently from inside. From the right side, use your twin needle and regular machine to stitch the hem (or use the hemming method of your choice).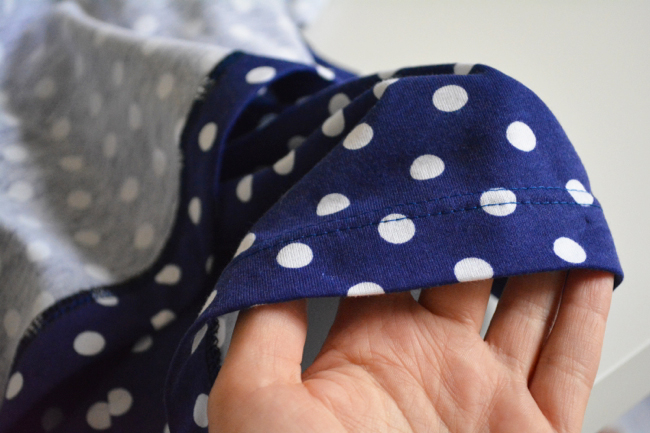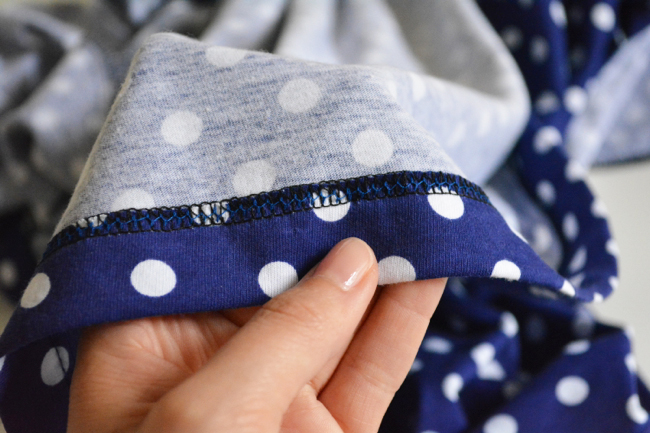 For extra tips and twin needle troubleshooting, check out the Moneta sleeve/neckline post for Versions 2/3, and the twin needle hemming tutorial on The Coletterie.
FINISH
4) Steam your dress. If necessary, use the steam fuction on your iron to smooth out any wrinkles and give your dress a nice finished look. Press with caution, as many knits contain synthetic fibers. Pressing from the inside is always a good idea.
Congratulations! You've made a Moneta!
Thanks for joining in! Be sure to add pictures of your finished Monetas to the Colette Flickr Pool with the tag "moneta." Next week I'll be doing a post featuring some of your awesome work.
And don't forget about the Knitcation contest! There are some pretty great prizes to be had.