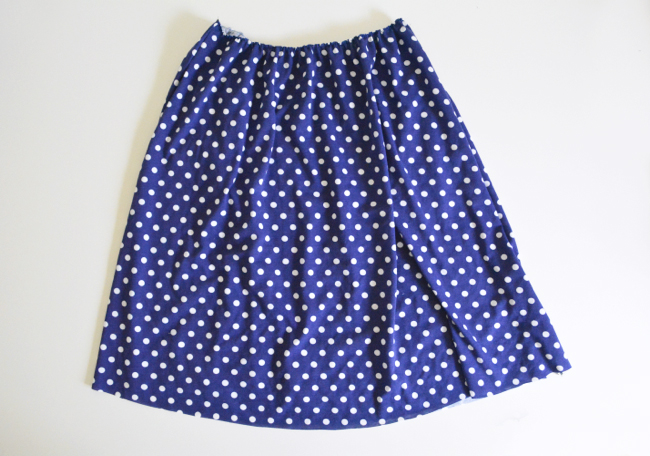 Today we're going to go over sewing our skirt and using our clear elastic to shirr it. From here on out, all versions are the same.
Because of the inseam pockets, assembling the skirt works best on your regular machine. Pivoting on a serger gets into some tricky business (and sometimes isn't possible).
If you'd like to omit the pockets, you can just skip attaching them and sew straight down the side seams.
Prep skirt
1) Finish raw edges. Finish the side seams of the skirt and all edges of the pockets with the method of your choice.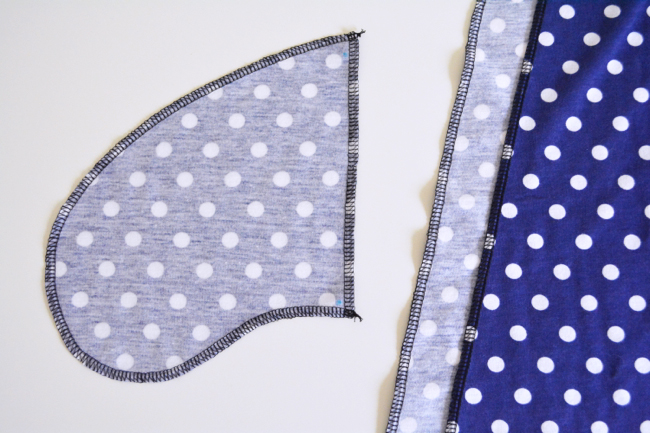 2) Attach pockets. Pin a pocket to a skirt side seam, right sides together, aligning small dots and notch. Stitch from dot to dot with a scant 3/8" seam allowance.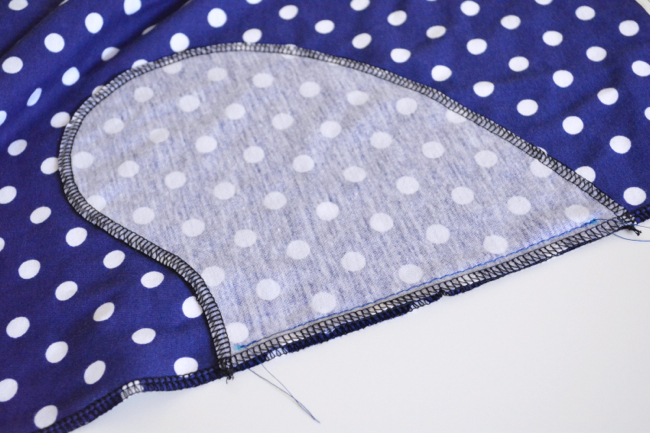 The scant seam allowance helps ensure that the edges of the pocket won't be visible on the outside of the skirt.
Repeat with all pocket pieces so that two pockets are attached to each skirt.
3) Pin skirt. Fold pockets out and away from skirt. Pin skirt pieces right sides together along side seam and around pockets, aligning pockets.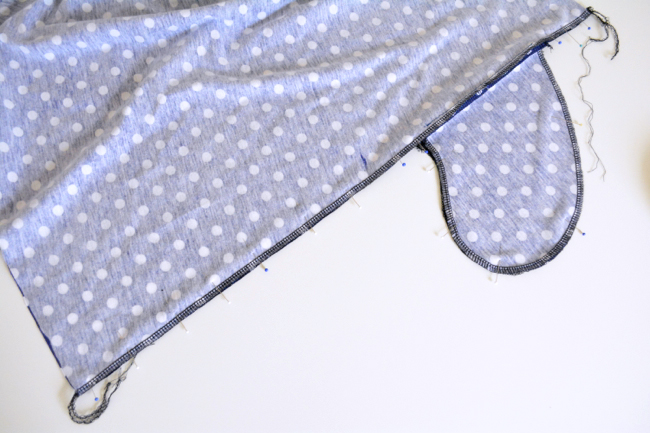 4) Sew skirt. Starting at the waist, sew side seam, pivoting to go around the curve of the pocket and again to continue down to the bottom of the skirt. Make sure that your pivot points at the top and bottom of the pockets land to the inside of the pocket seam.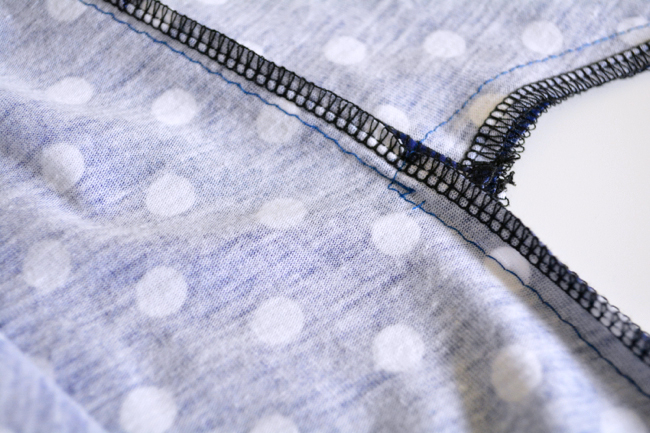 Repeat with other side seam.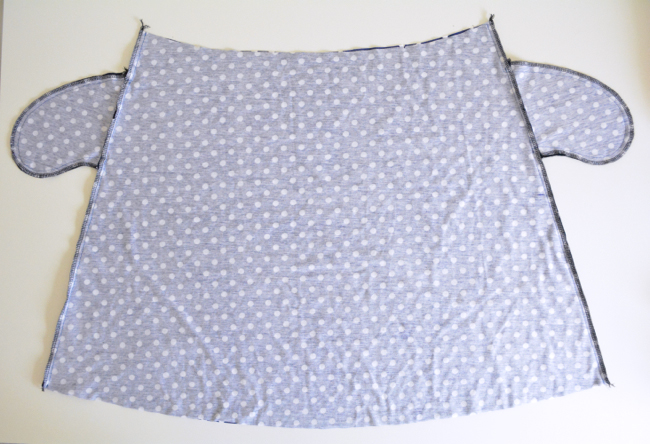 SHIRR SKIRT
5) Prep elastic. Measure the bottom edge of your bodice. Cut a piece of elastic that's a few inches longer than your measurement on both ends.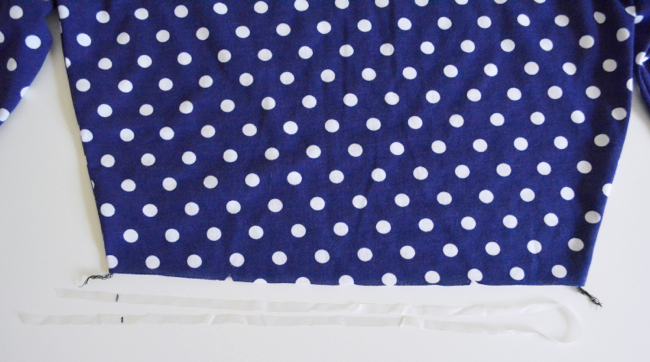 Mark the measurement on the elastic. Fold the elastic in half, aligning your marks, and mark where it's folded.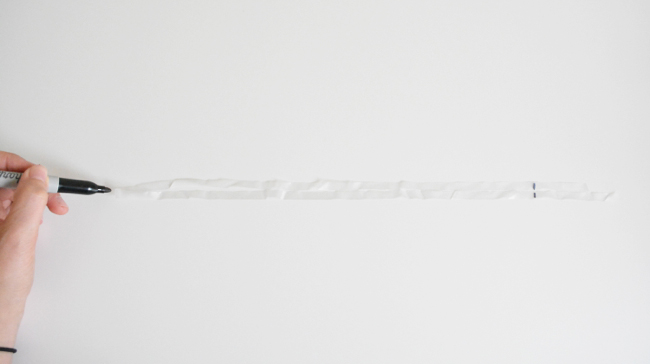 Now refold it in half the other way and mark the two new folds. You should have five evenly spaced marks.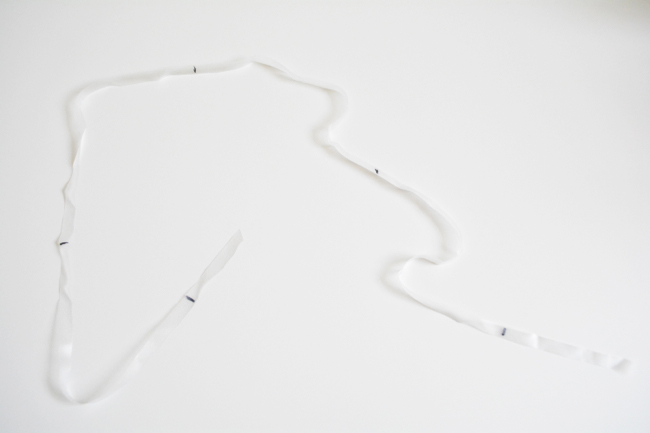 6) Pin elastic. With skirt wrong side out, pin first mark on elastic to a side seam.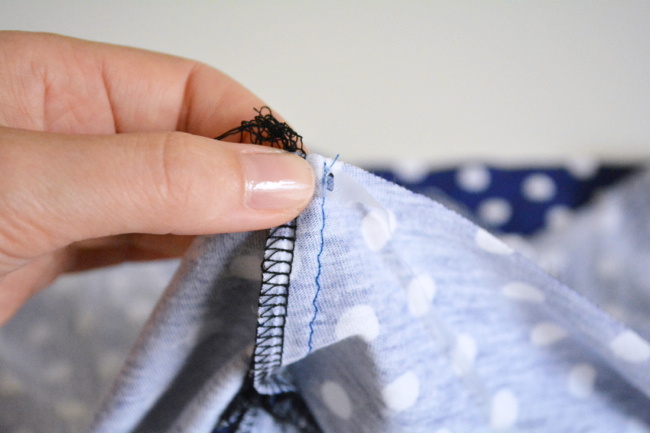 Pin the other marks to the skirt centers (they should be marked by snips) and the other side seam.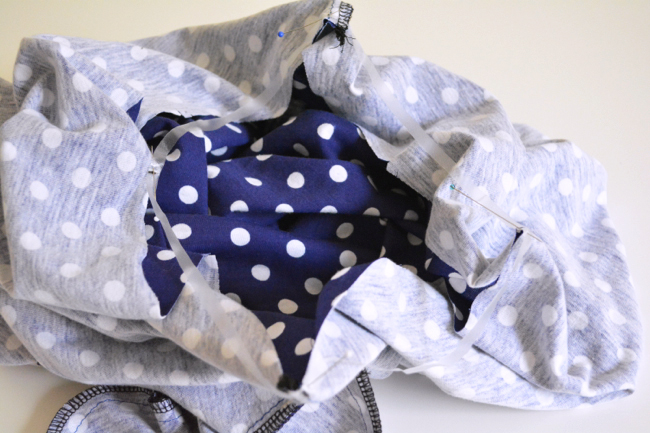 7) Baste elastic. Using your standard machine and a straight stitch with the longest stitch length, baste the elastic to the top edge of skirt, stretching the elastic as you sew so that it's the same size as the skirt.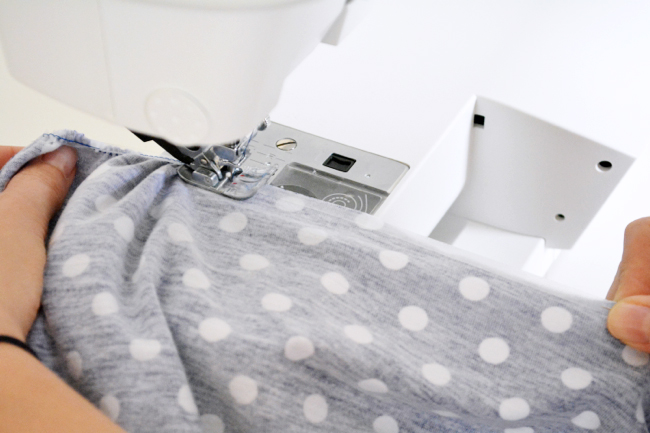 This takes a little coordination. Depending on the strength of your machine, you may need to use one hand on the fabric behind the foot to help it move through the machine while you're stretching from the front.
Try to keep the elastic stretched evenly while you sew, otherwise you might end up with inconsistent gathers on your skirt.
Once you're done, look at that! A shirred skirt with pockets.
You have the weekend to get caught up if you need to, then we'll be back to finish up our dresses with our final sewing post on Monday.