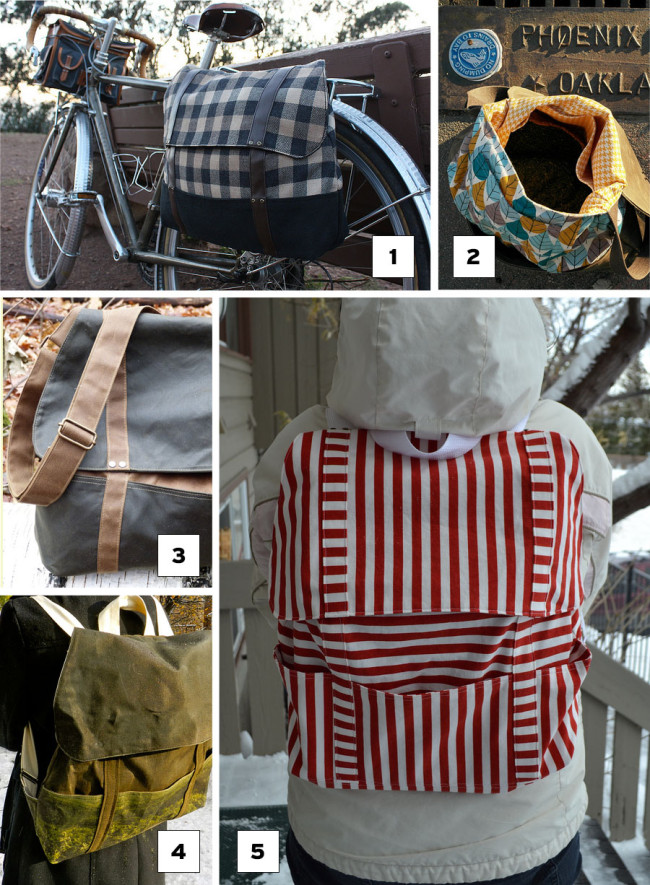 A huge thank you to everyone who participated in the Cooper Sewalong and Contest! We had so many incredible entries, believe me when I say that the voting was extremely tight.
Congratulations to our winners:
1. Favorite Satchel: Alison's City Cooper
2. Favorite Messenger: Alix's Charly Harper Cooper:
3. Favorite Customization: polkadotelefant's dog-friendly Cooper
4. Favorite Fabric Combination: Elizabeth's woodsy backpack
5. Favorite Backpack: Megan's striped backpack
I've sent each of you a message via Flickr, so if you haven't seen it, just use our contact form to get in touch.
Be sure to check out all the Coopers in the contest if you haven't seen them. And thank you to everyone who voted. This was a really fun one.