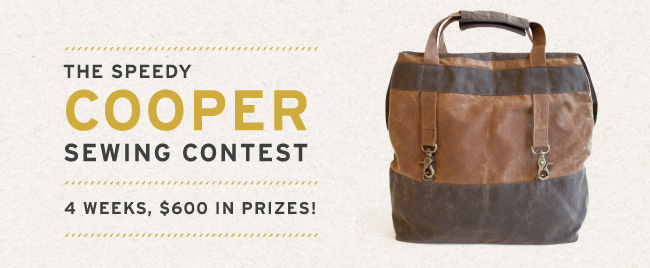 I must say, this is one of the most expressive sewalong or contest roundups we've done.
It seems like every person took their bag in a totally different direction, and the variety that resulted is kind of amazing. We've got cute bags, chic bags, kids' bags, understated bags, bold bag, men's bags. You name it, it's here in today's parade of bags!
We aimed to pick out a big variety and include as many people as possible. Now it's your turn to vote for the winners.
How to vote
Look through the photos in this post. You'll notice that they're divided up into five categories.
Choose three of your favorites from each category.
Go to our voting form and choose your first, second, and third favorite for each category. Voting ends Sunday, Dec 22, 2013. Winners will be announced the following Tuesday.
Do not vote more than once. Our form records information that lets us know if you're voting multiple times, and those votes will be discarded.
Category 1: Favorite Messenger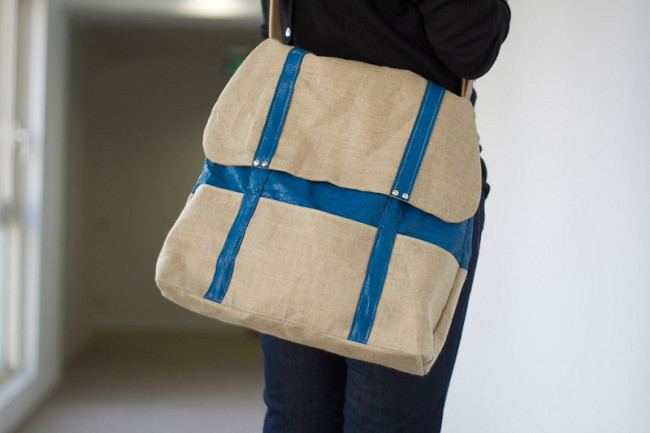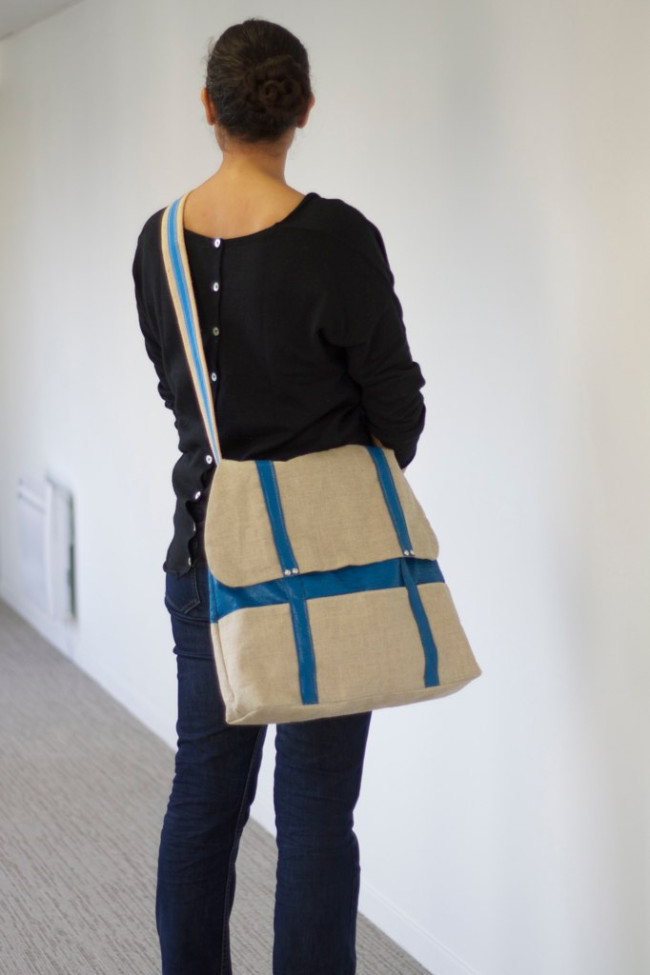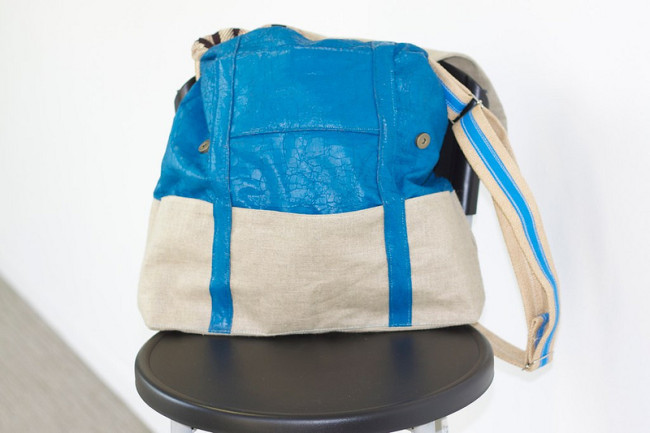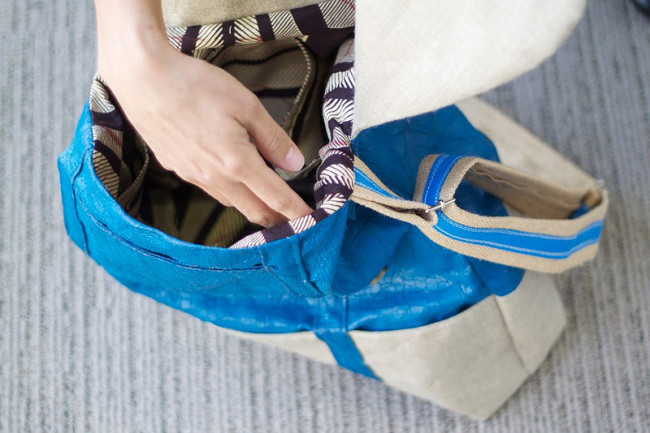 This Cooper is made from a blue faux leather and plain burlap, lined in African wax cotton. The crackled look was not intentional (she says it turned out that the faux leather was old and delicate), but I think it looks much more unusual that way!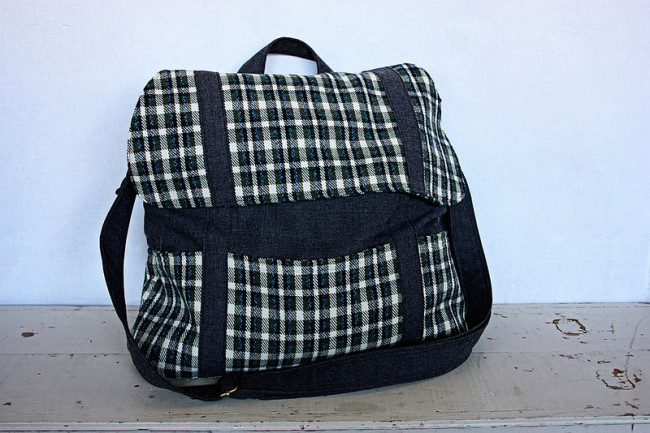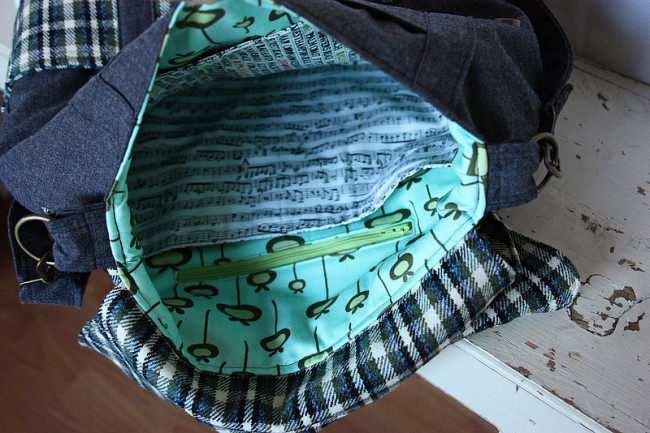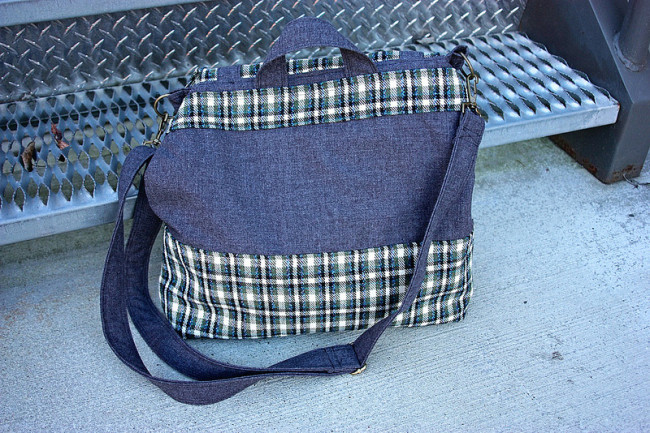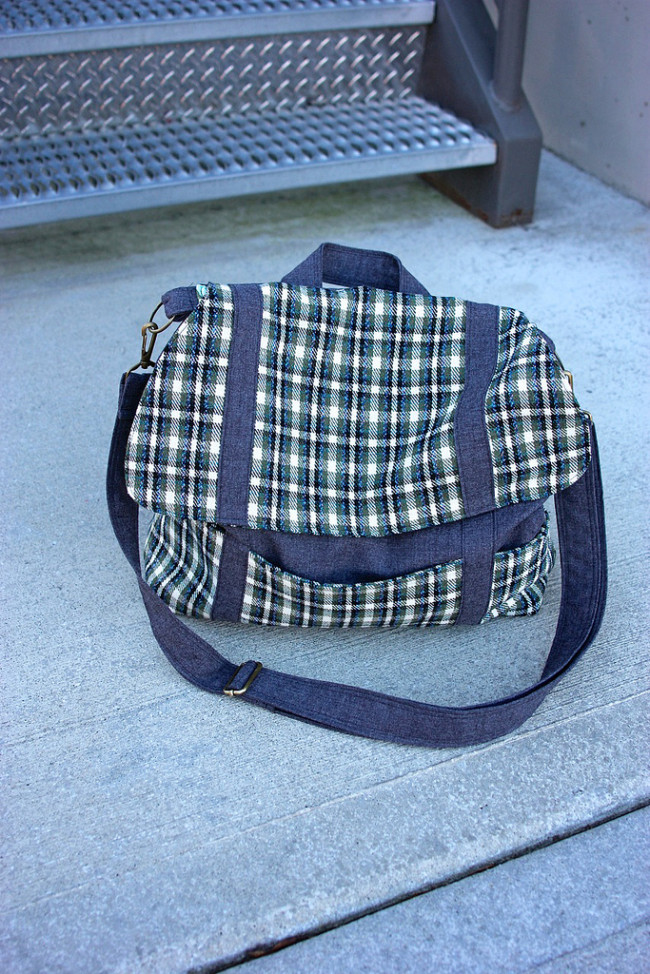 I love that this Cooper from Diana has such a simple, classic look… but a party on the inside! And check out that gorgeous zippered interior pocket!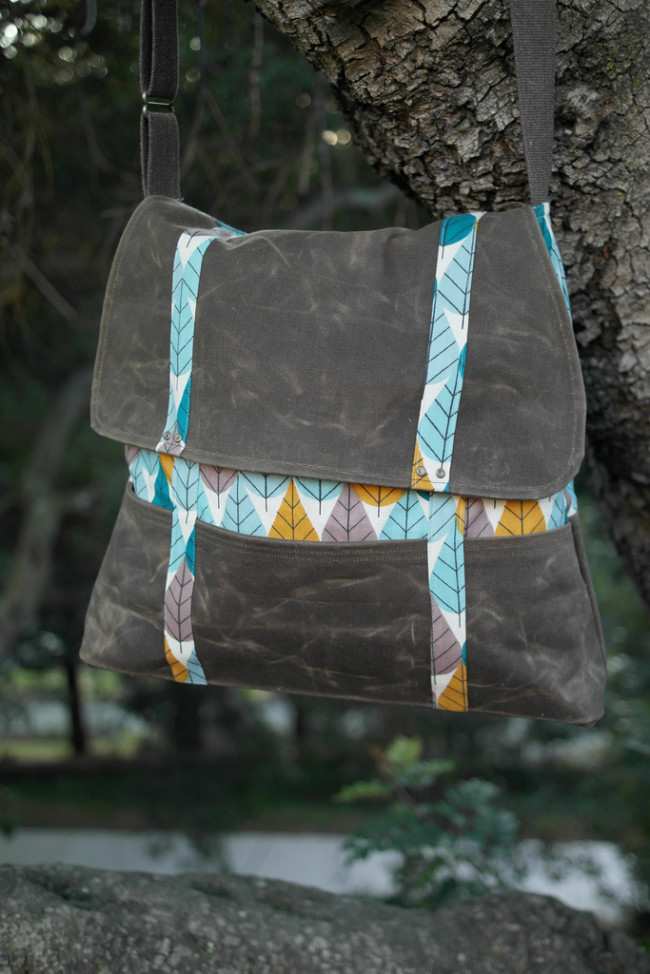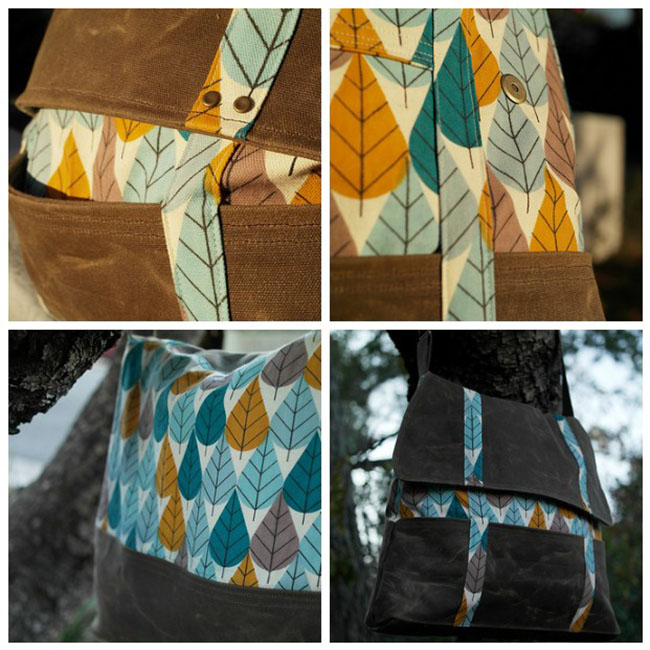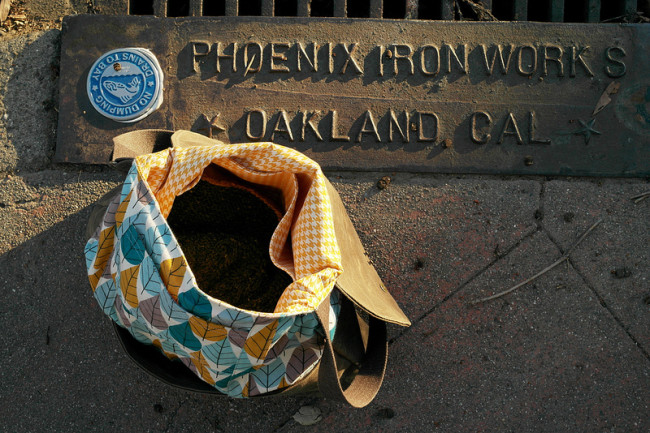 Alix made this lovely messenger with waxed canvas and Charly Harper for Birch Fabrics cotton. So cute.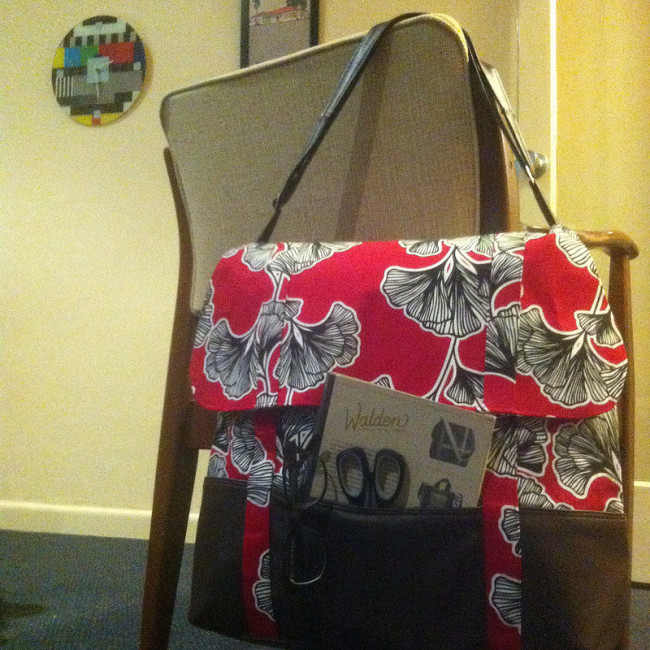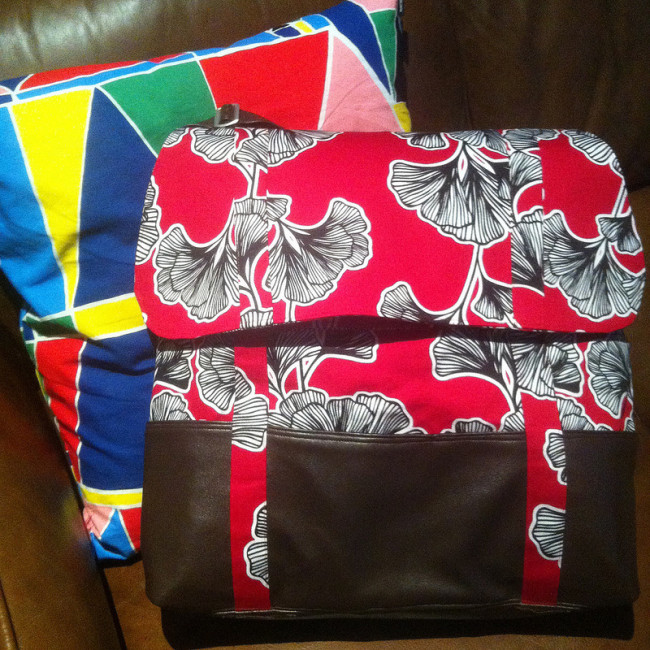 Clarabella's Cooper is made from a gingko printed canvas, interfaced for strength and given a faux leather contrast, faux leather strap, and black cotton lining.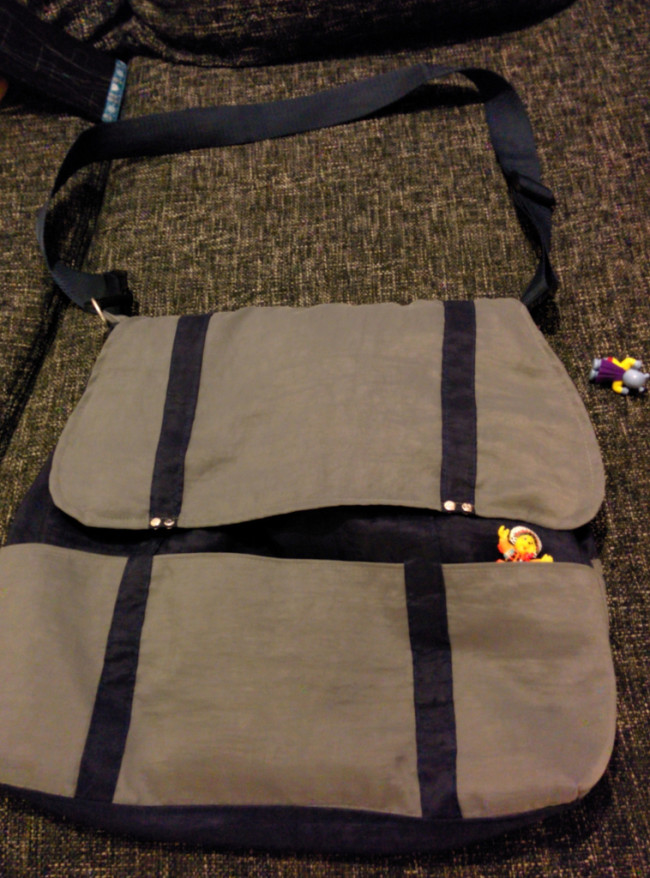 I'm a sucker for simple grey and navy!
Category 2: Favorite Backpack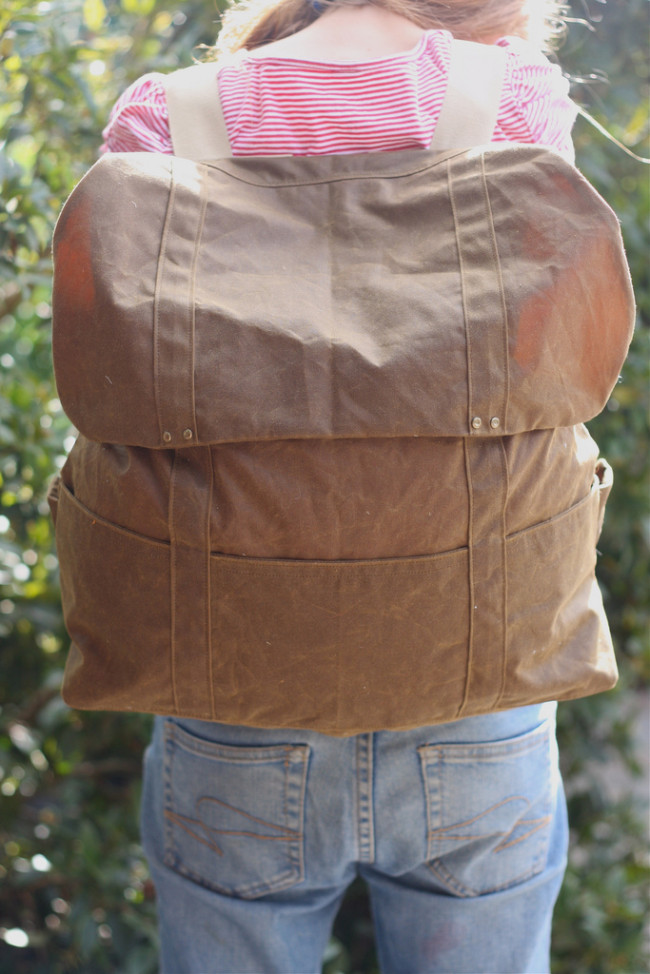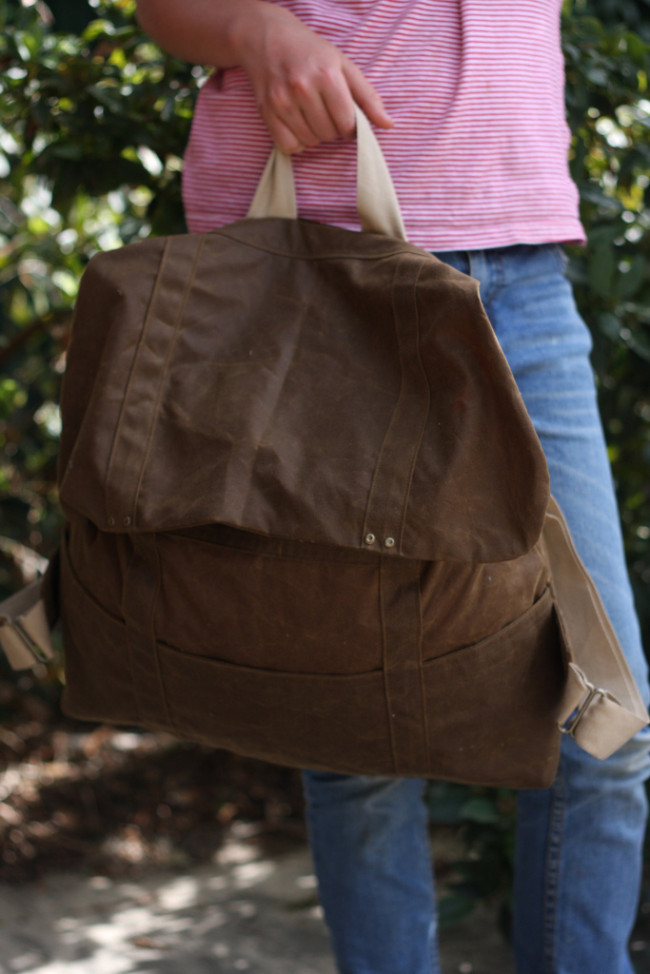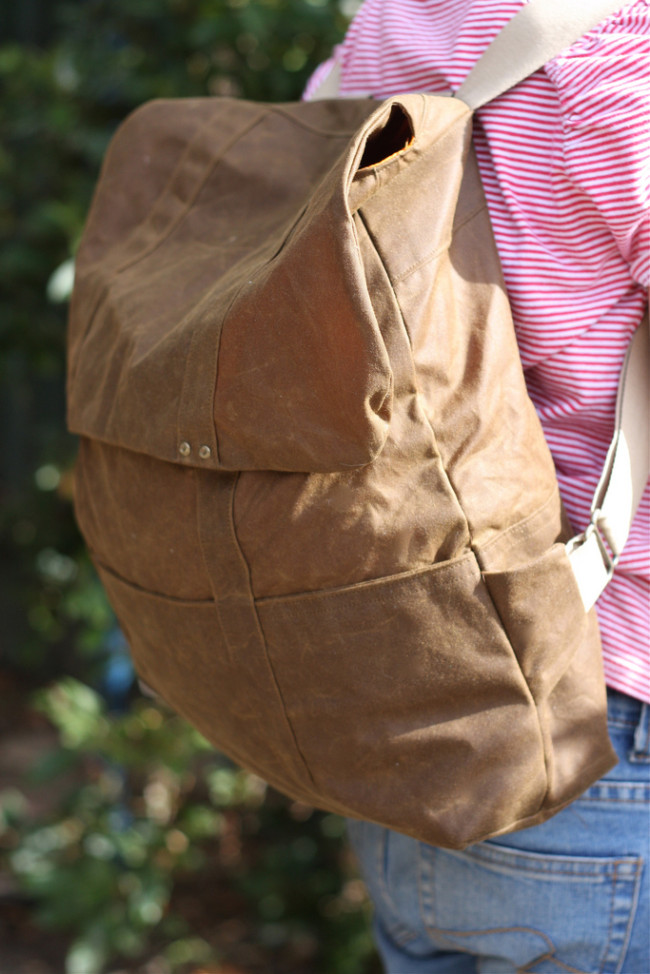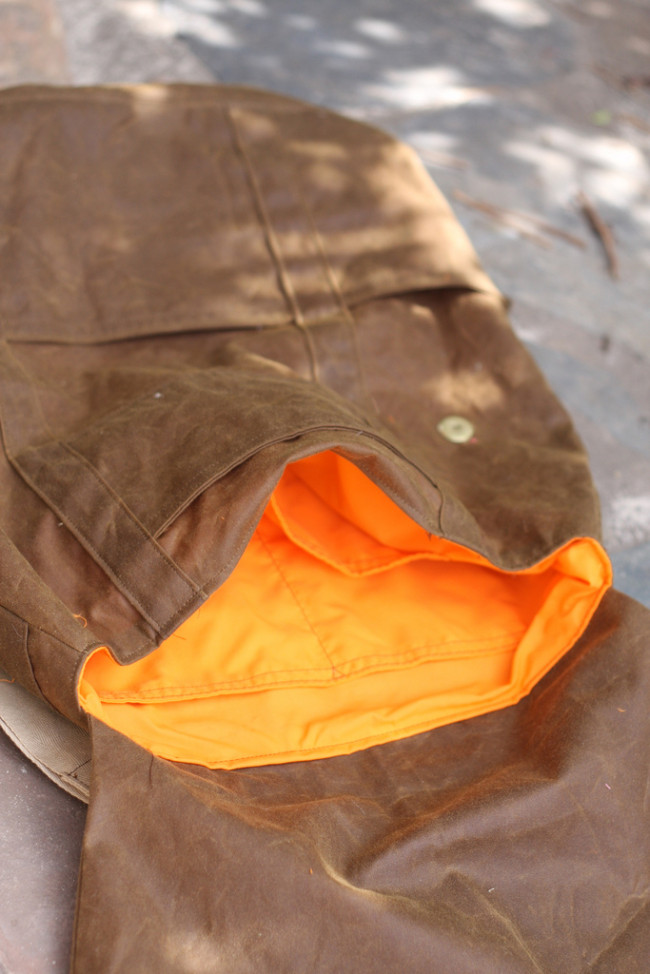 This beautiful backpack was made entirely in the antique brushed oilskin from Merchant & Mills.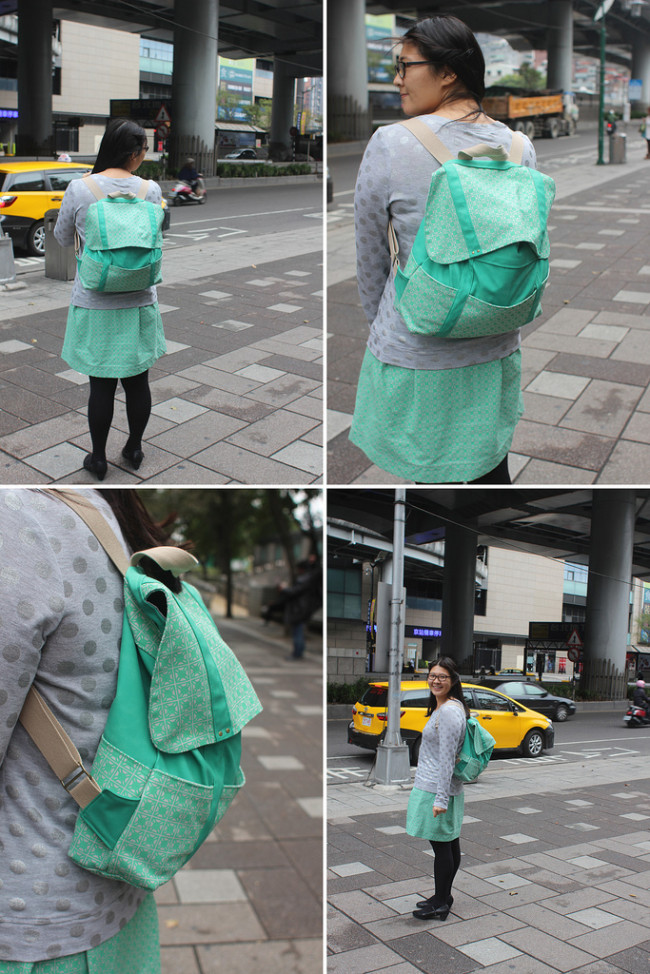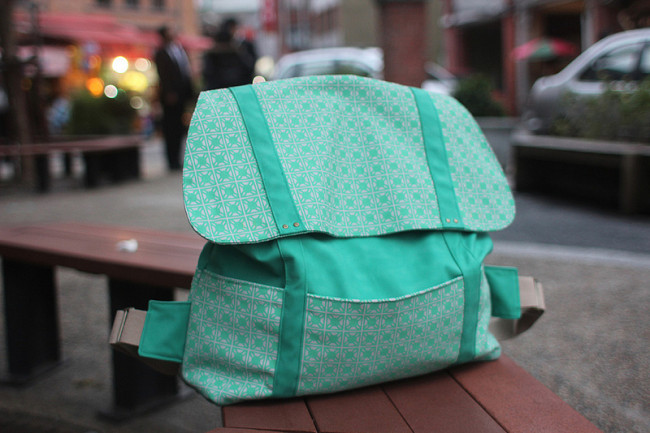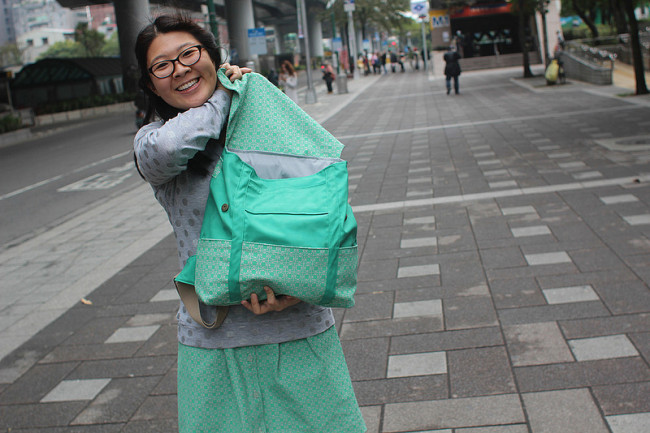 Cathy made this turquoise backpack in canvas and faux leather. She was visiting her grandmother in Taiwan and got to hunt around there for all the hardware. It looks so cute, especially with that polka dot shirt.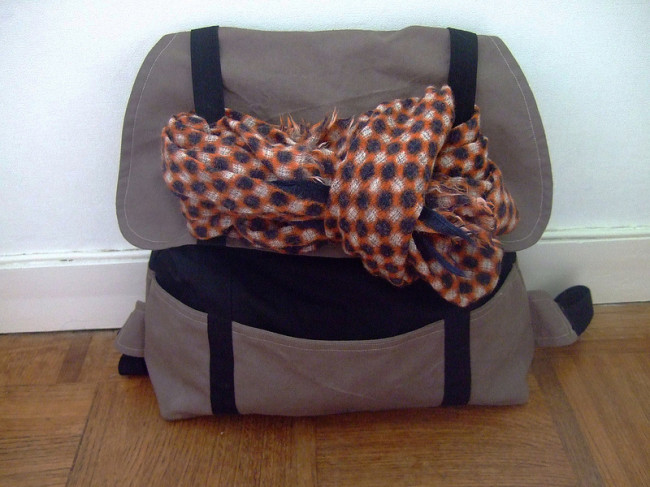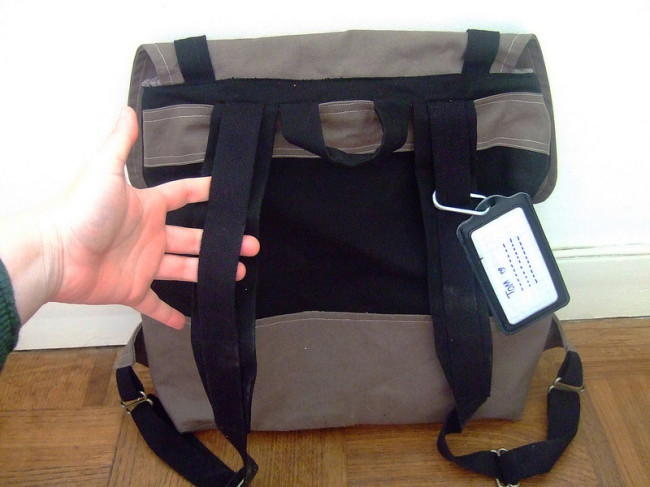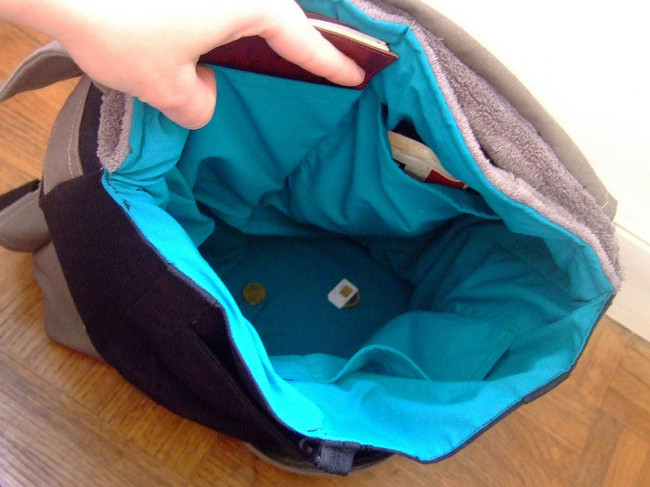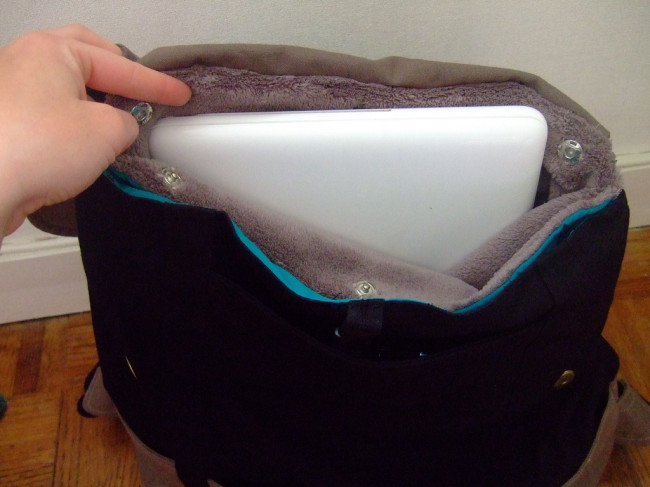 Anna made this backpack for her boyfriend in a water repellant canvas. She made several customizations, like a key fob, wider straps made of both fabric and webbing, and an interior laptop pocket.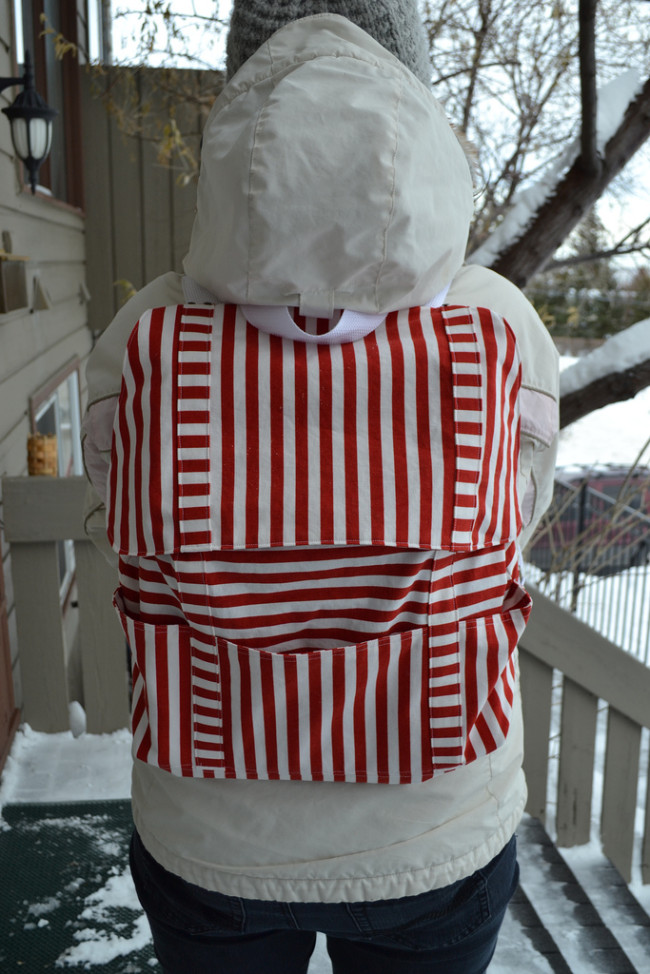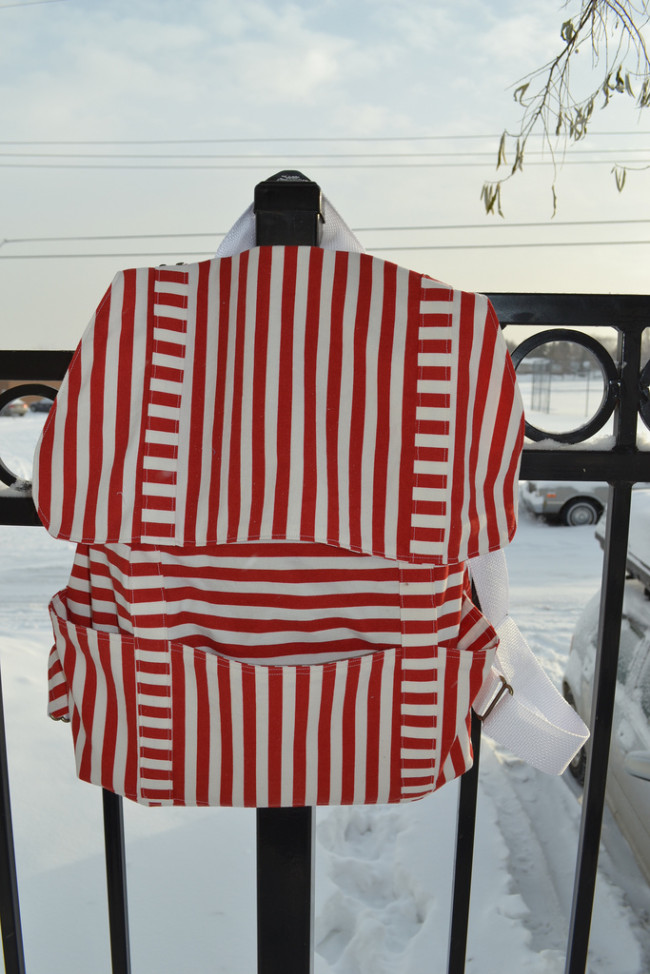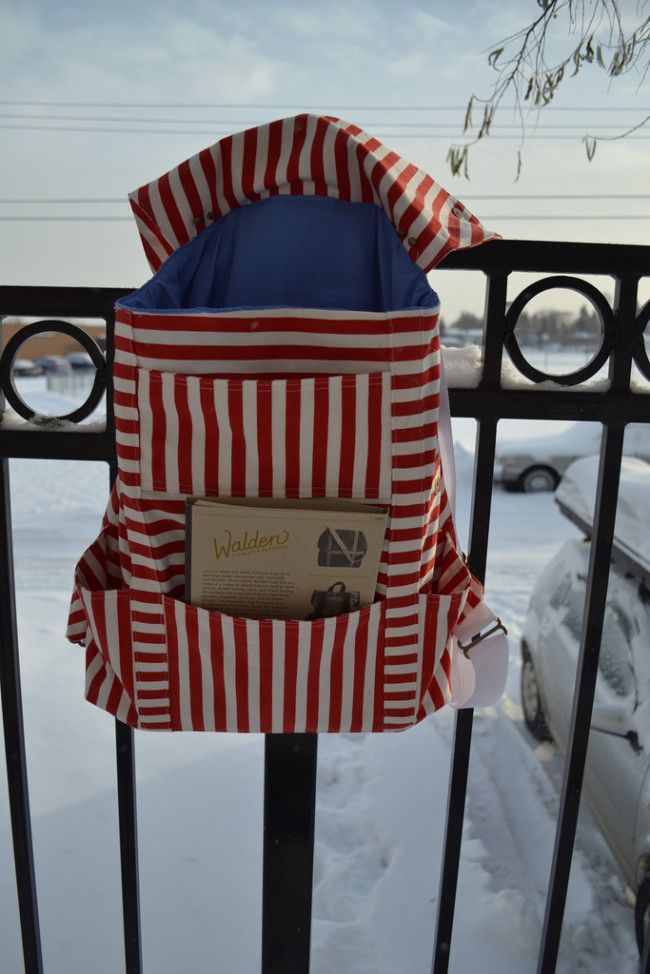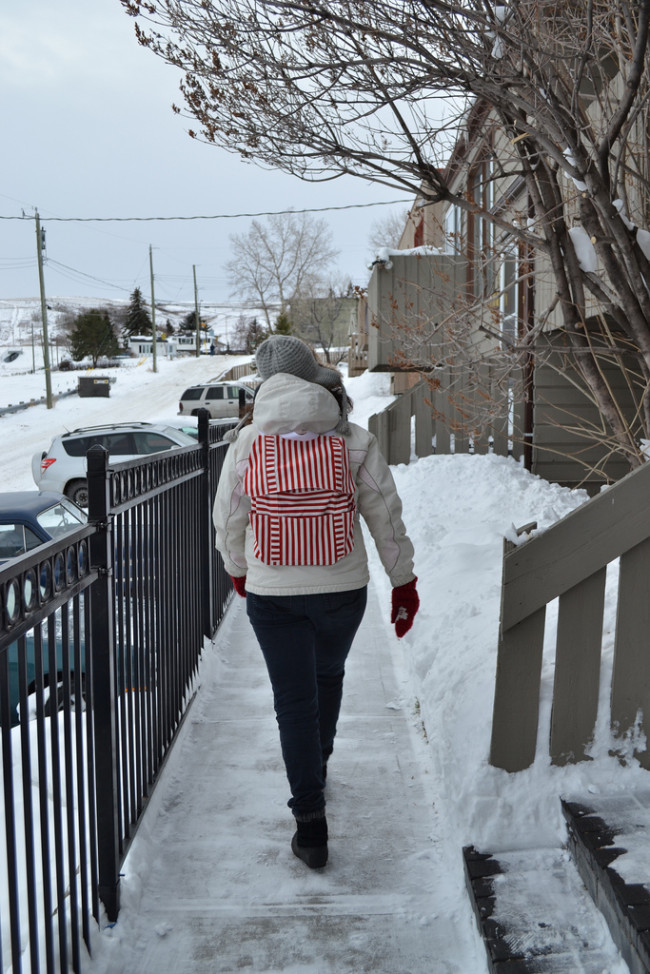 I was just waiting to see a bold striped Cooper, and megan's popped up! These stripes really speak for themselves, especially against that backdrop of snow.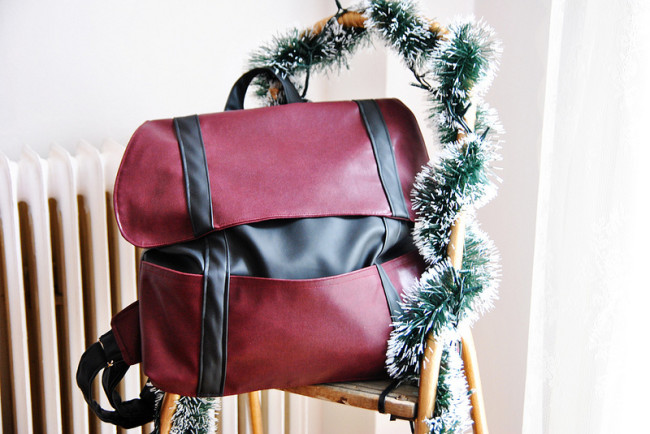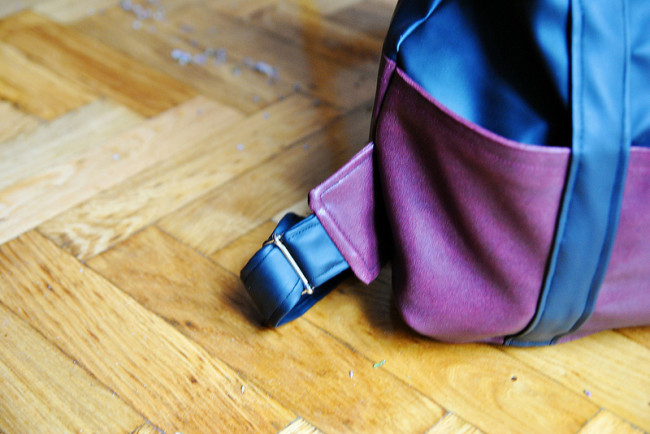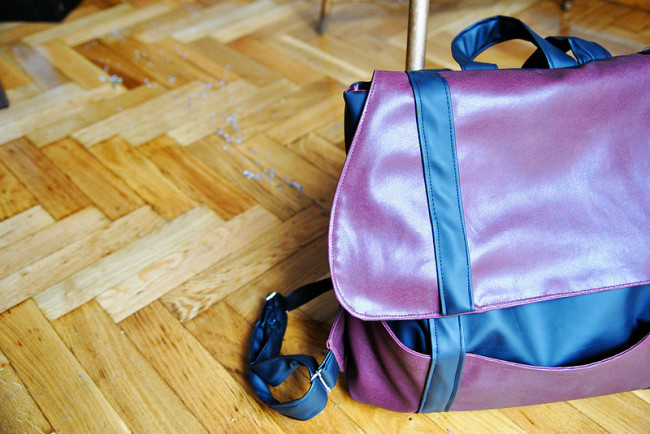 Mady made her Cooper in a striking combination of blue and plum pleather.
Category 3: Favorite Satchel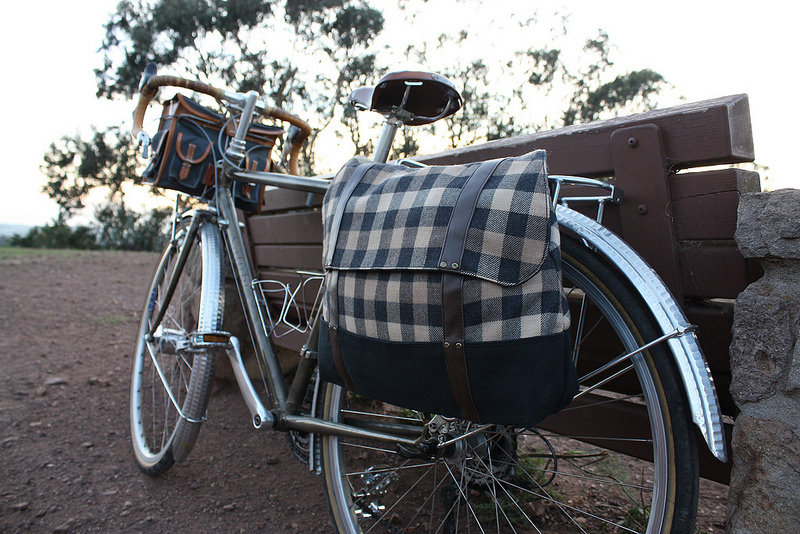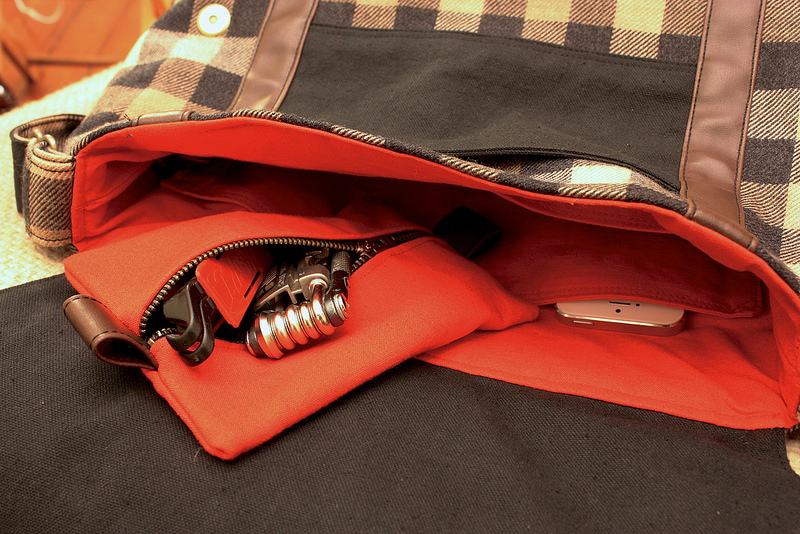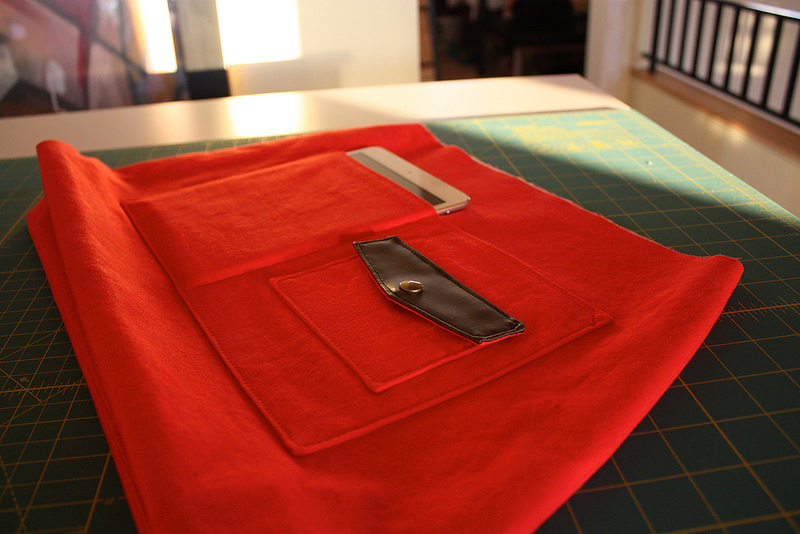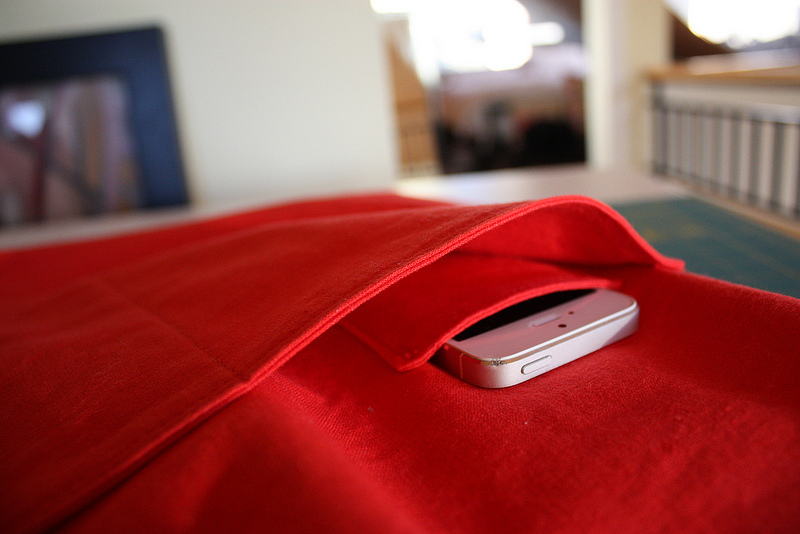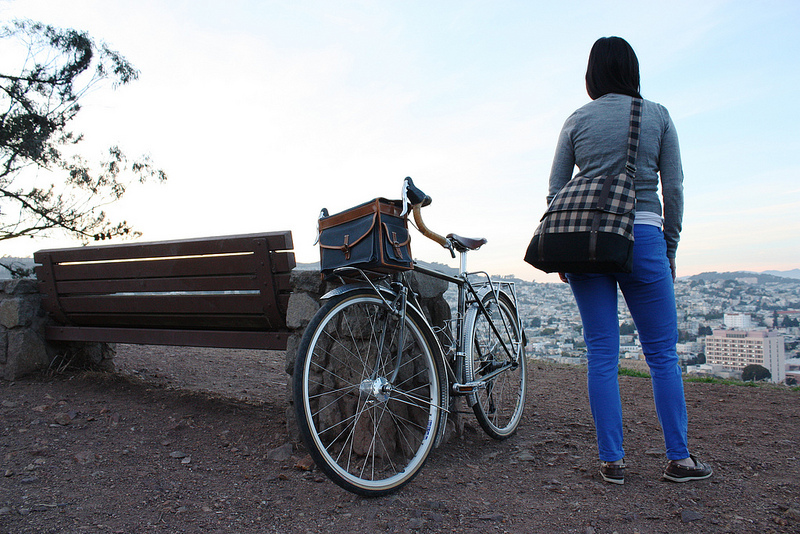 Alison made this gorgeous Satchel for riding around San Francisco. She chose a wool flannel (interlined) and heavy canvas for the fabrics. She also made a matching removable pouch for her bike tools, and plenty of customized pockets. Alison also found that the back pocket is perfect for clipping a tail light.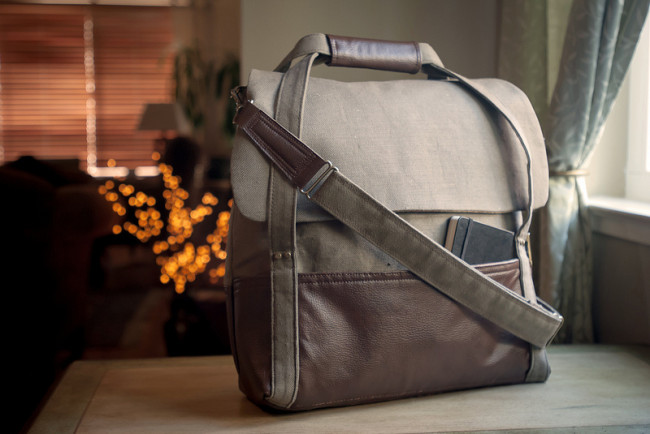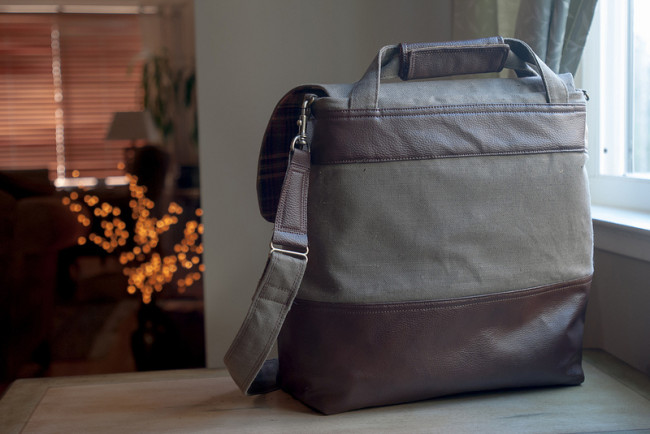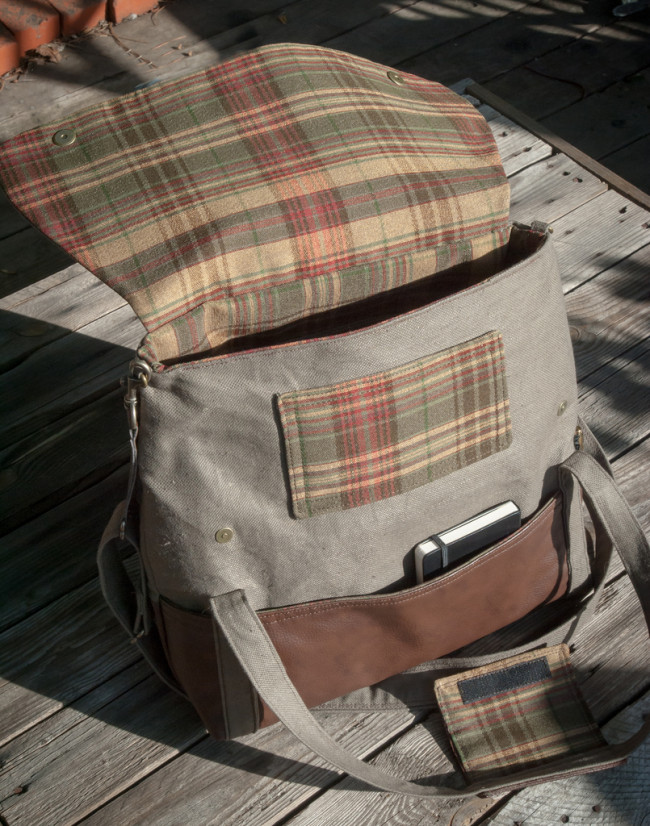 Sara made this beautifully done satchel with an adjustable strap. Look at the detail on that strap!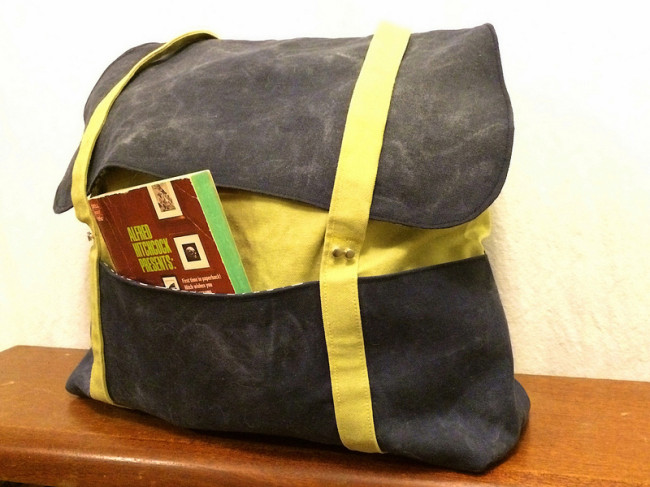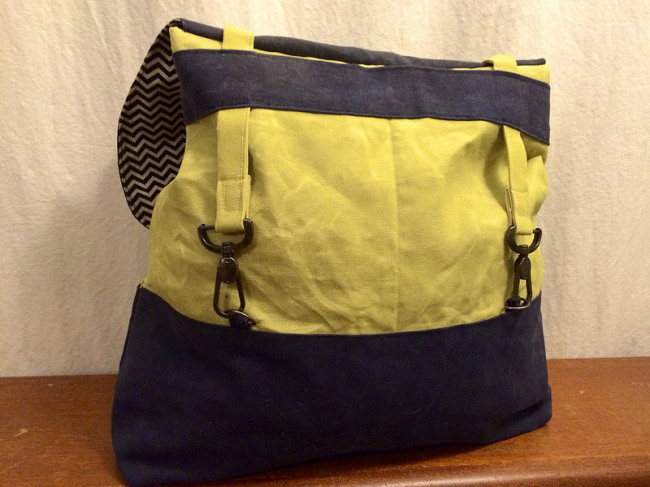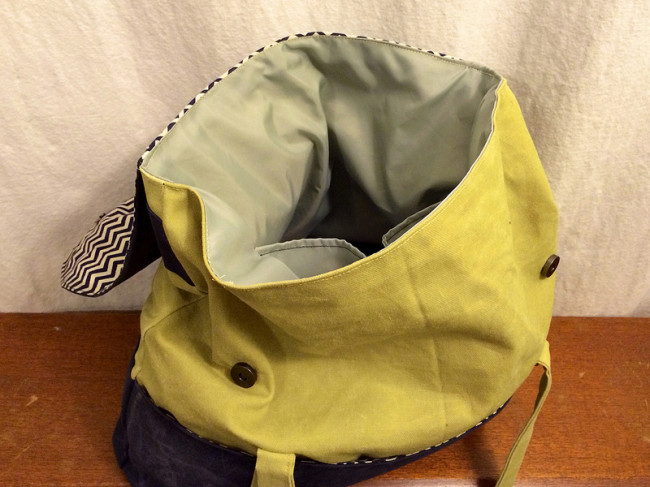 Love this grey and yellow fabric convo, with a little peek of black and white under there. The waxed canvas contrast was waxed at home, too!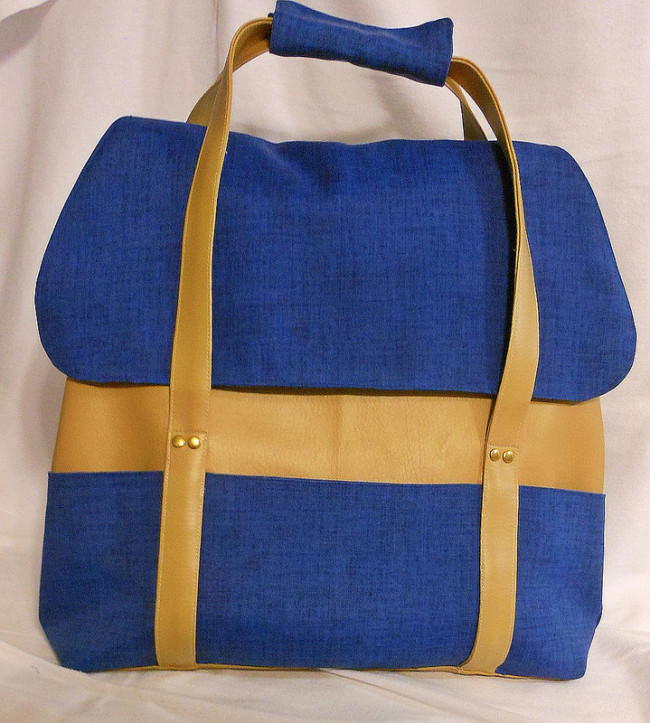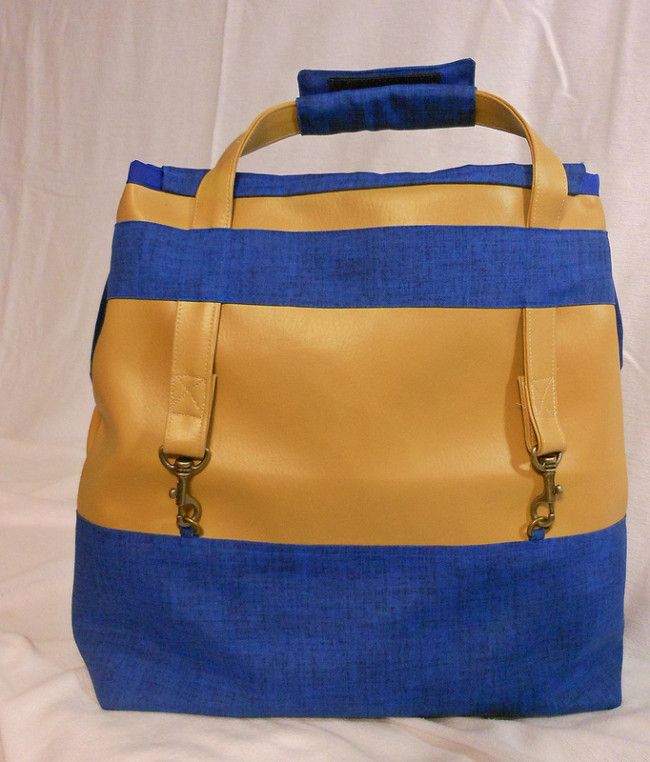 Yellow must be a hot color for bags. Check out this bright and cheery version!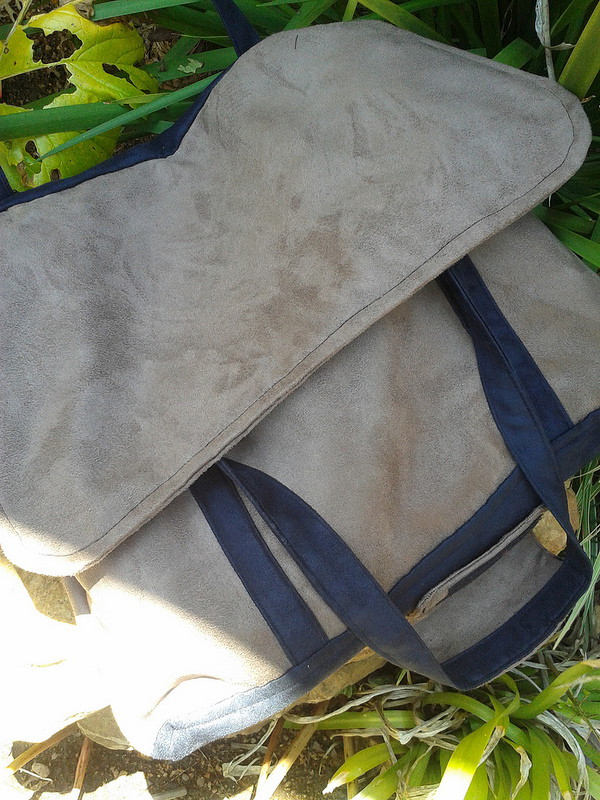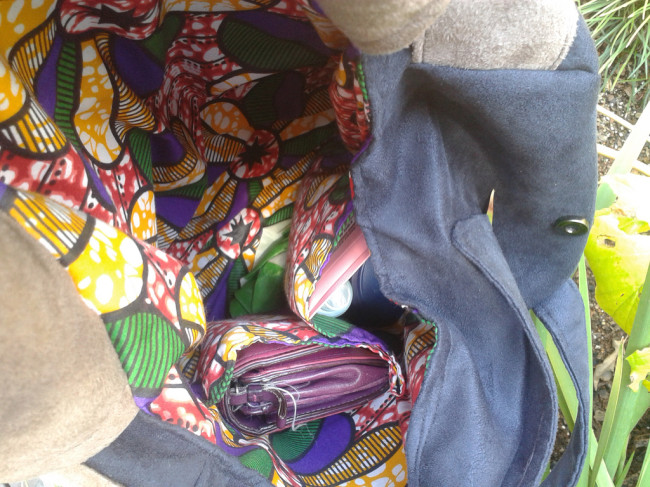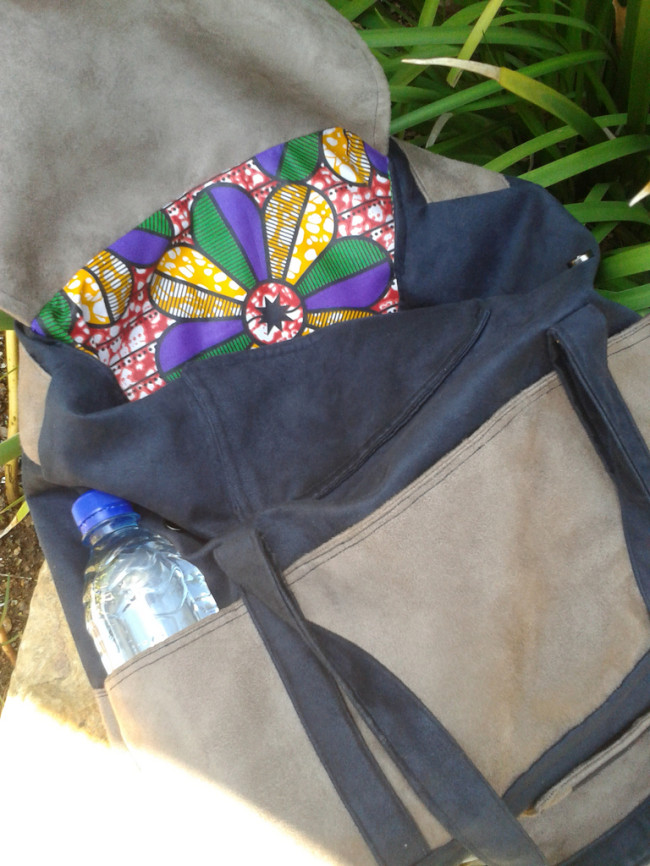 Estelle made her blue and grey Cooper in ultrasuede with a colorful lining.
Category 4: Favorite Customization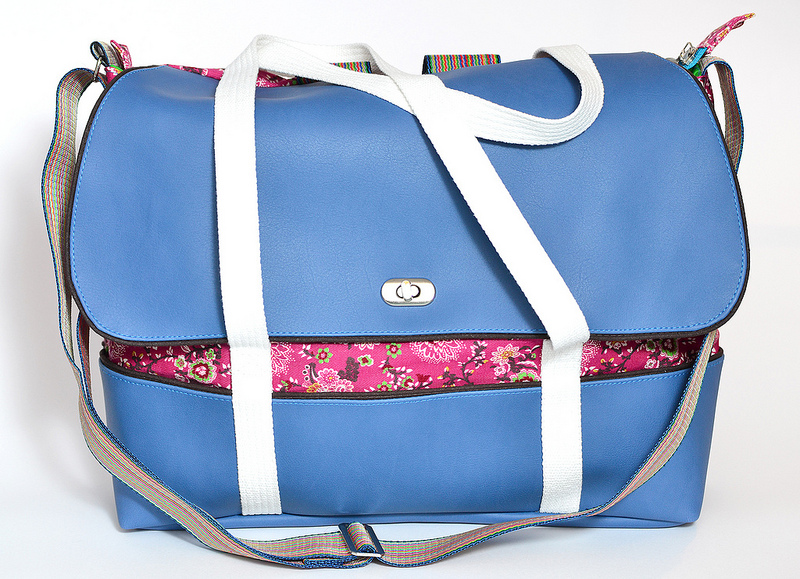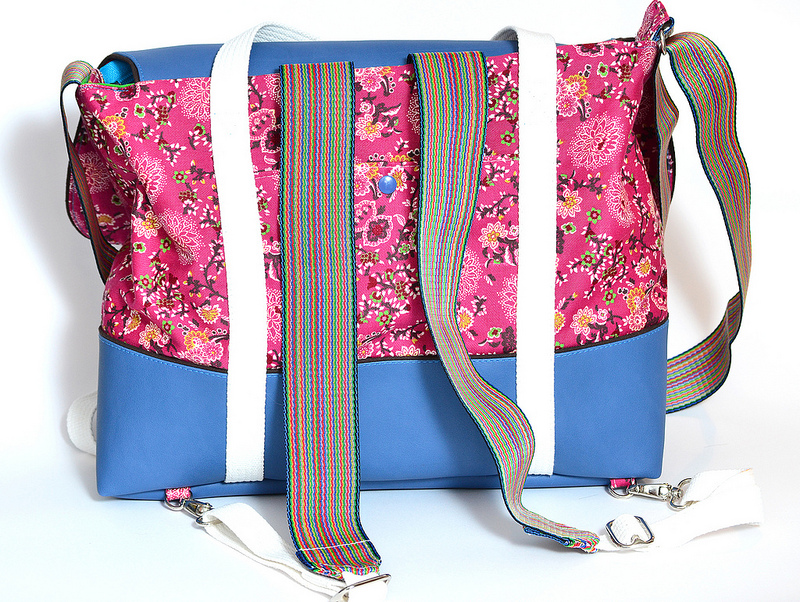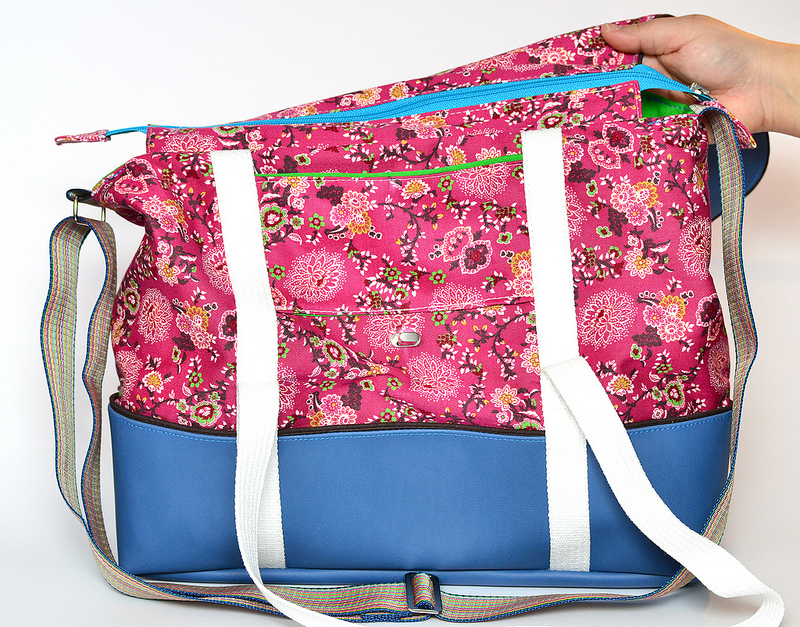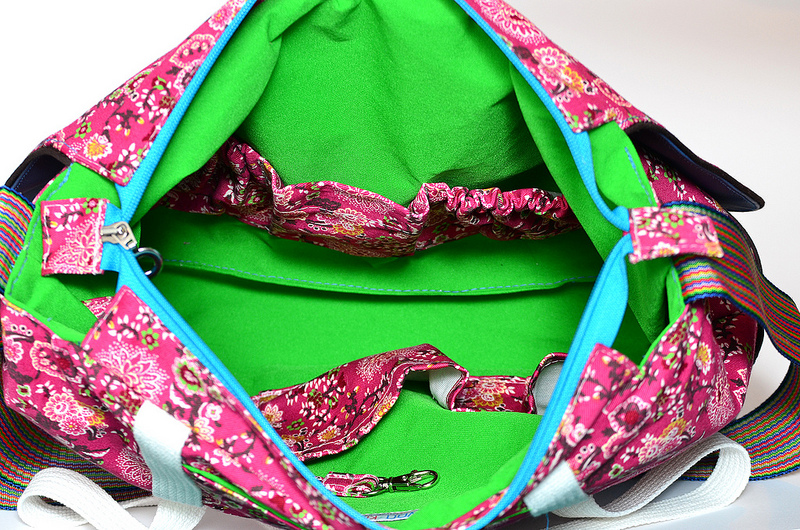 This bag by Van•Kirsch has so many cusomizations, I don't know where to start! She combined all three version to make a convertible messenger/backpack/satchel. She added piping to the pocket, a zipper to the top, a key rob inside, roomy ruched interior pockets, and a pocket in the back where the backpack straps can be tucked away.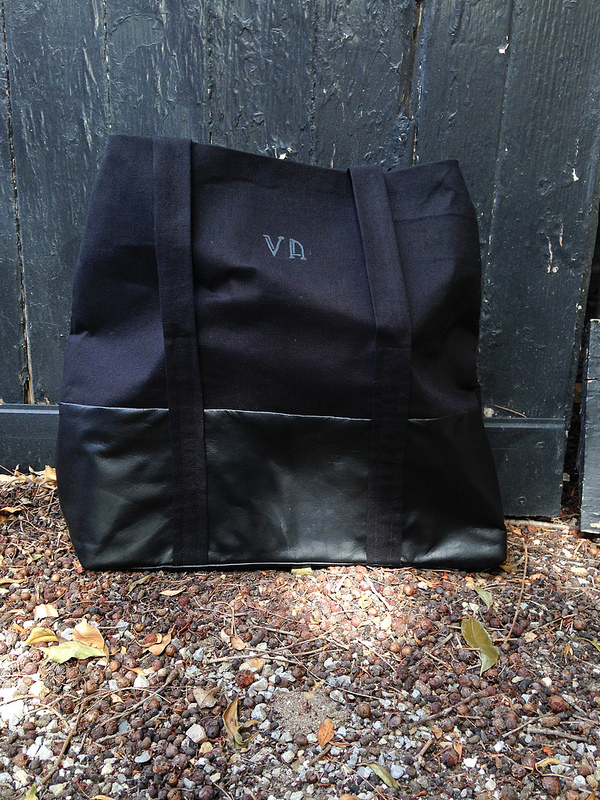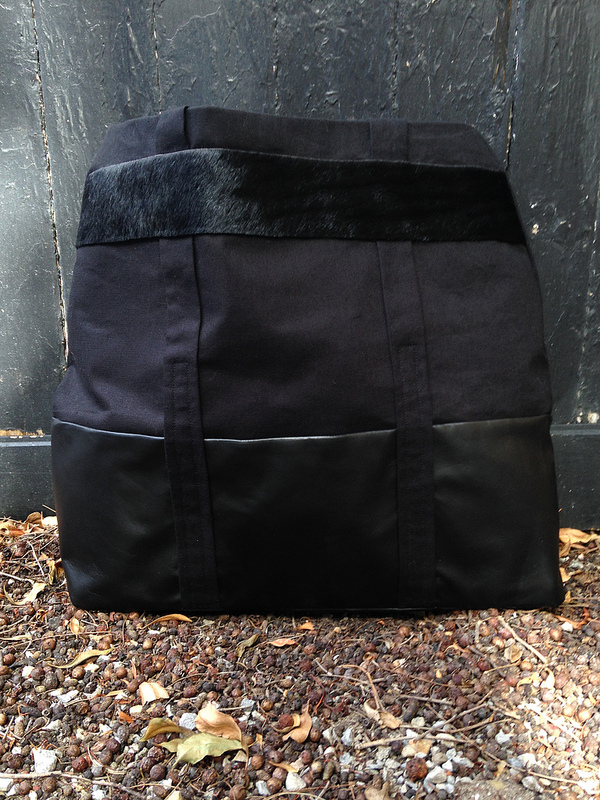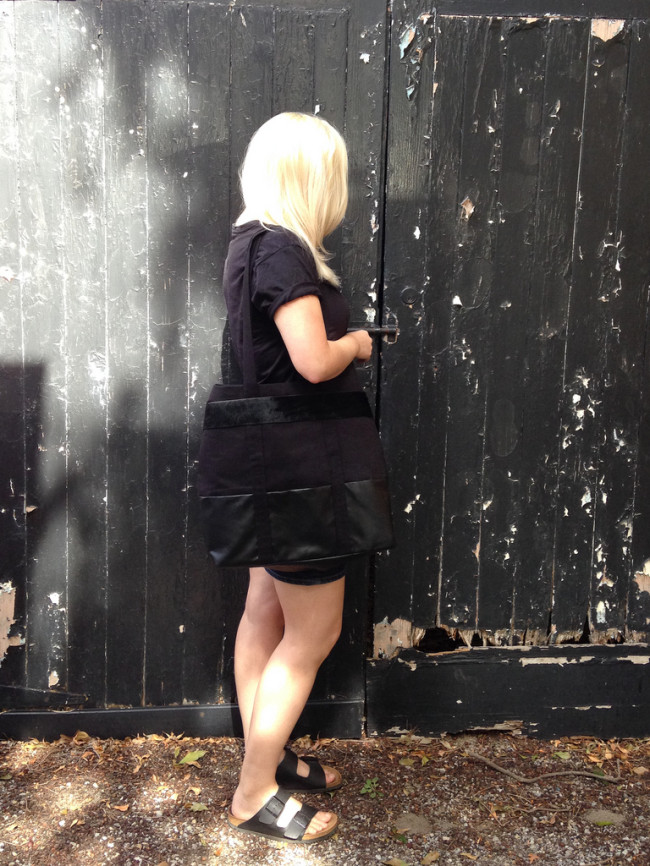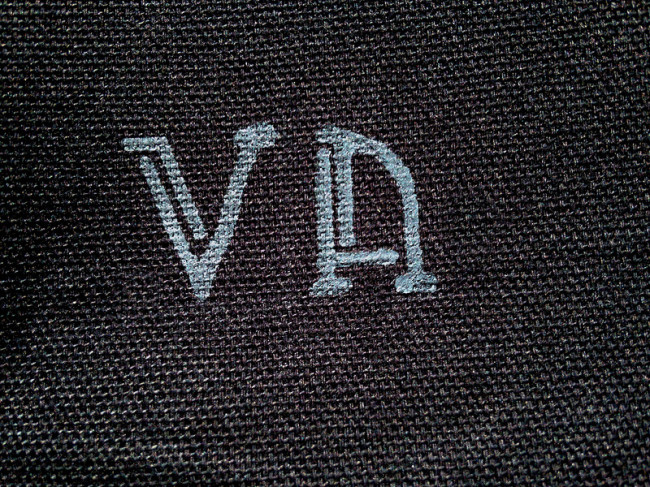 Victoria turned her Cooper into a tote by omitting the flap. She also monogrammed it. Very chic.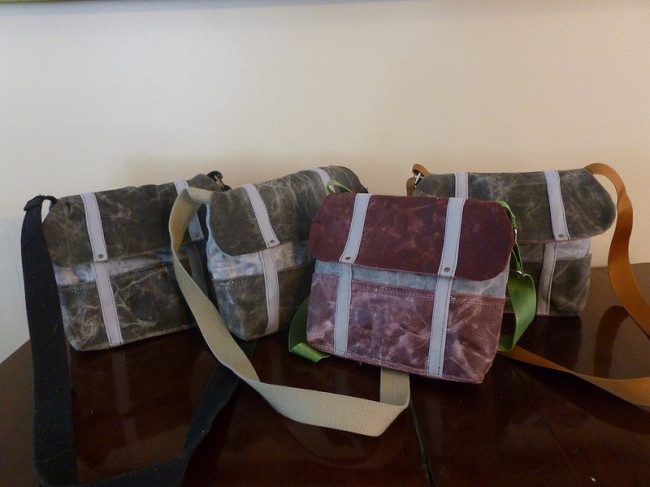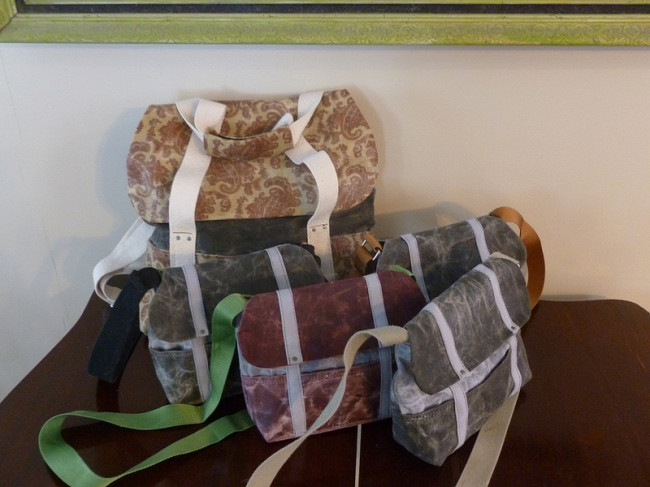 Ok, this is pretty cute. These tiny messenger bags were created from a pattern printed at 40%. In the second photo, you can see it in comparison to a full size bag. The canvas was waxed by hand. These are gifts for some lucky little people.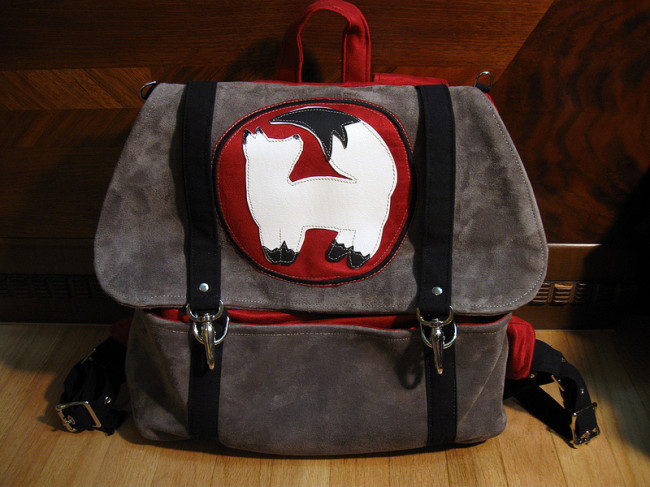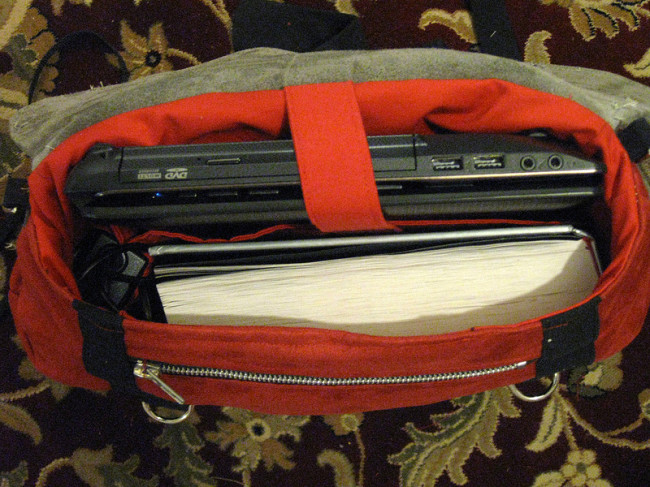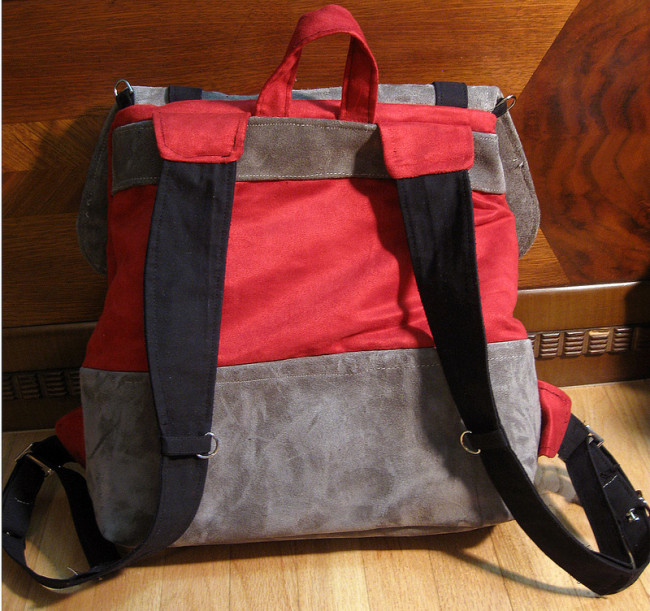 Liz customized her bag in numerous ways, including the fox (something she doodled years ago and liked). She rafted an interior laptop pocket with velcro strap and pockets for cords, water bottle, and small books; used swivel hooks instead of magnets; added one big rivet on each side instead of two; chose not to stitch down the flap straps; and drafted straps with buckles… whew!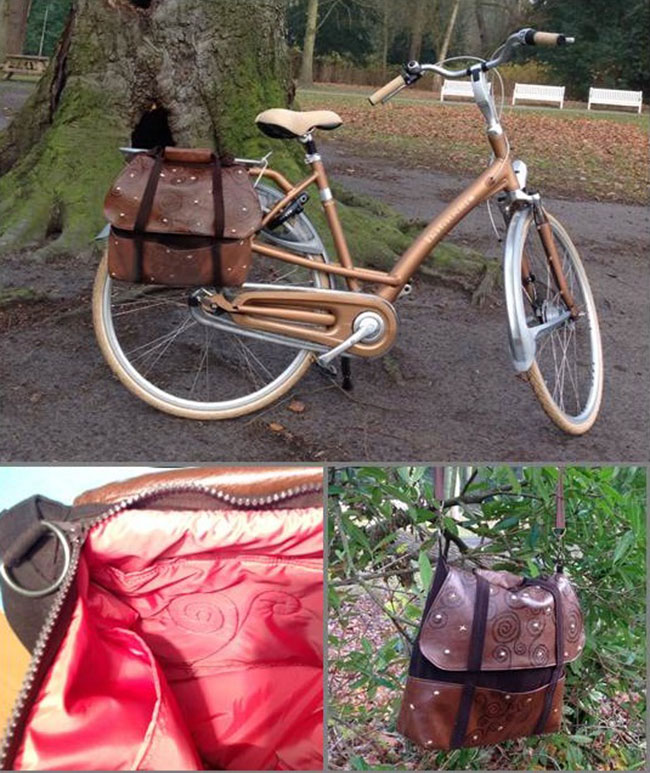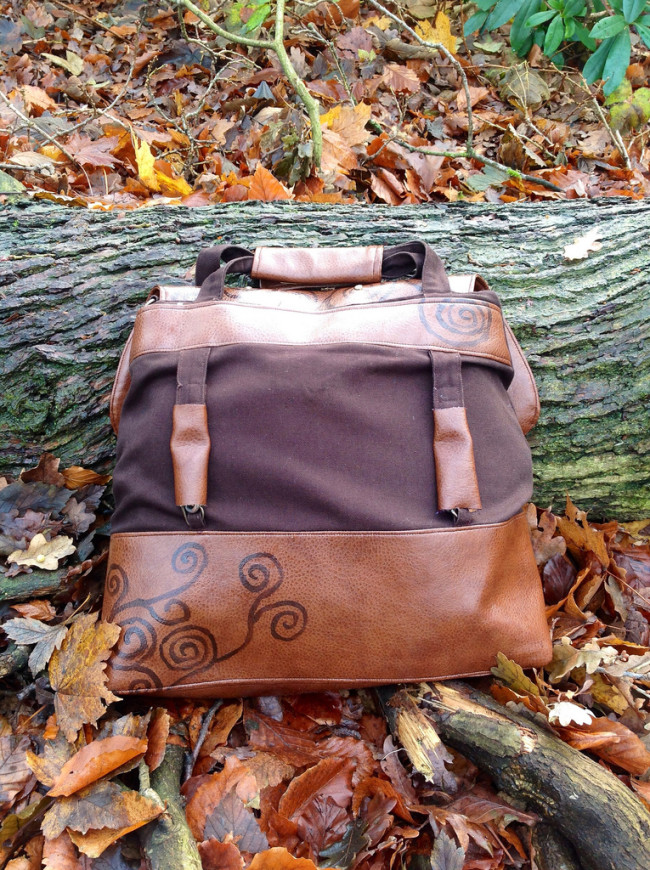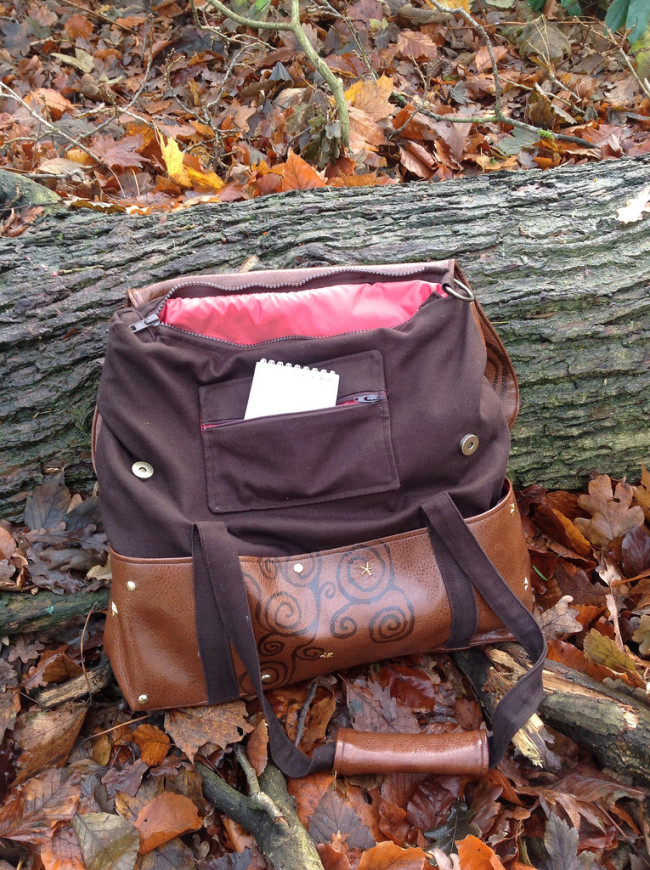 This Cooper was made from faux leather and then hand painted and embelished with studs.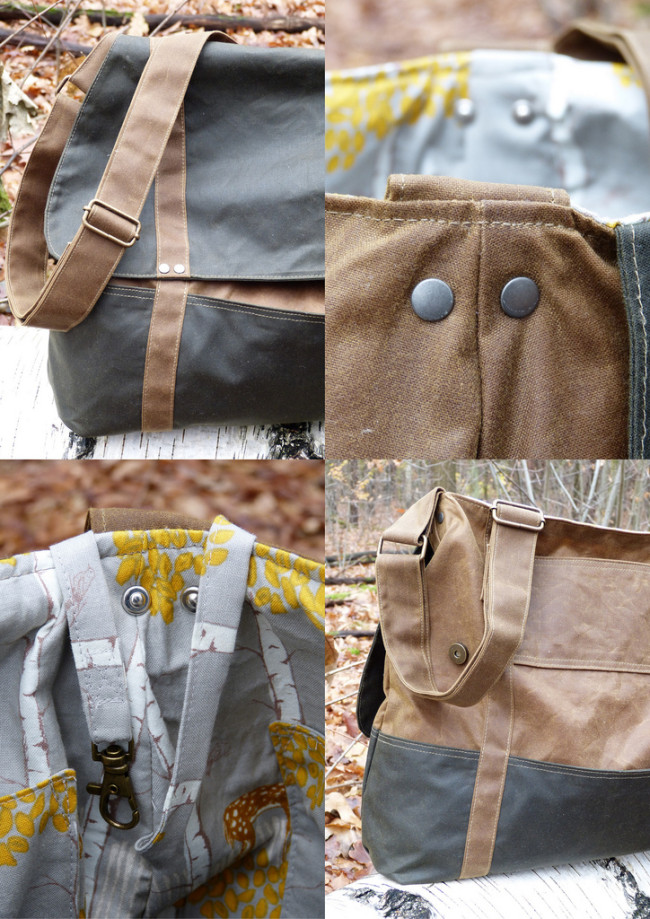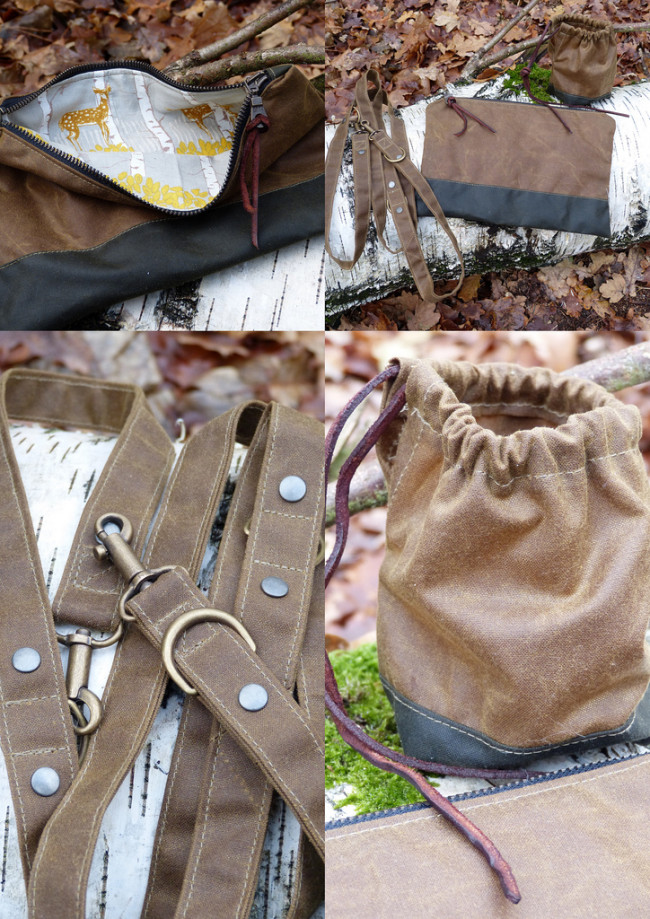 This bag includes a matching doggy treat bag and leash! Straps are made from waxed canvas, there's a key ring holder that can also be clipped to the dog treat bag, and additional rivets to stabilize straps.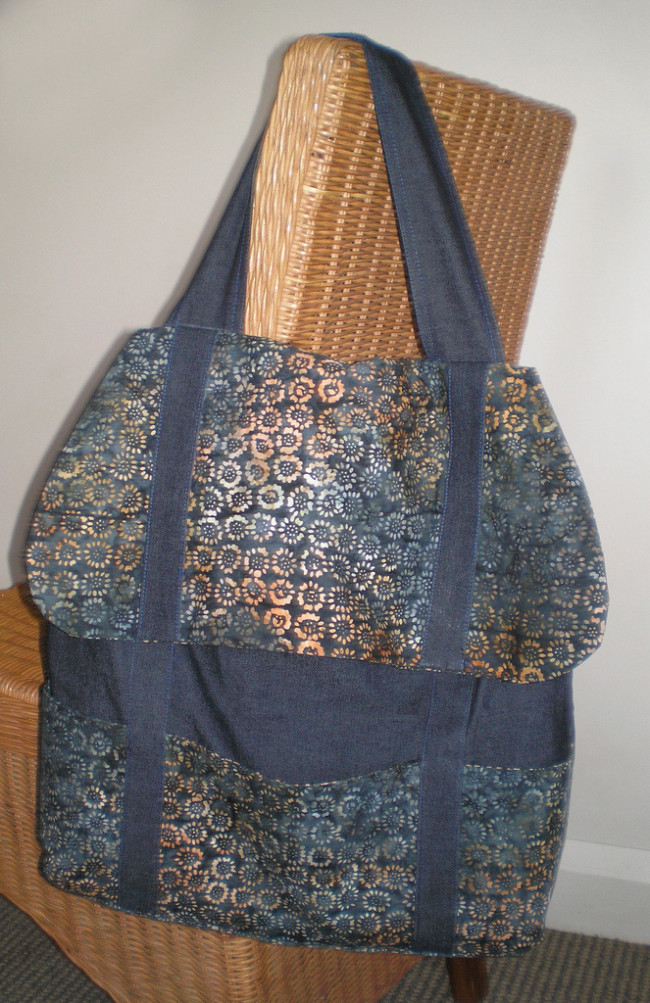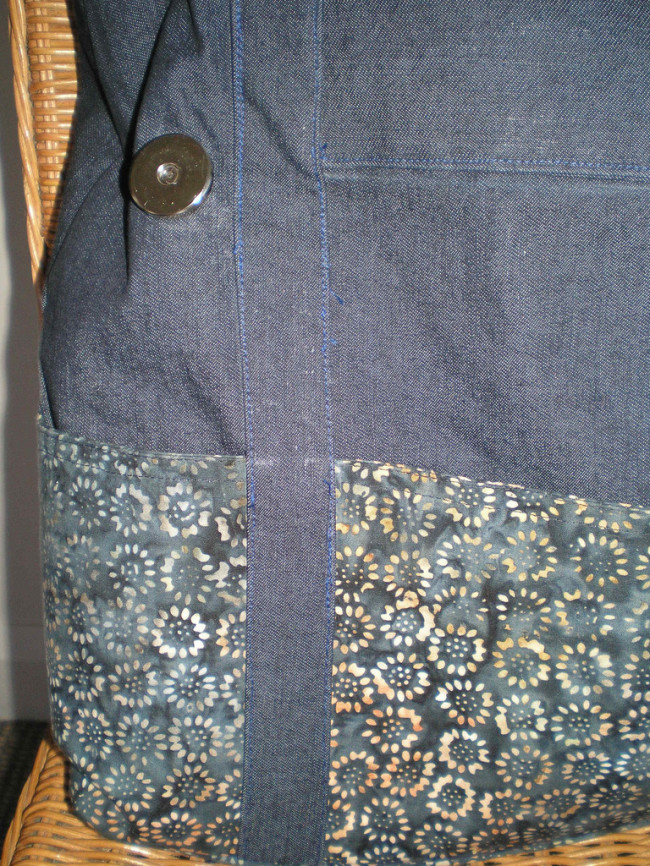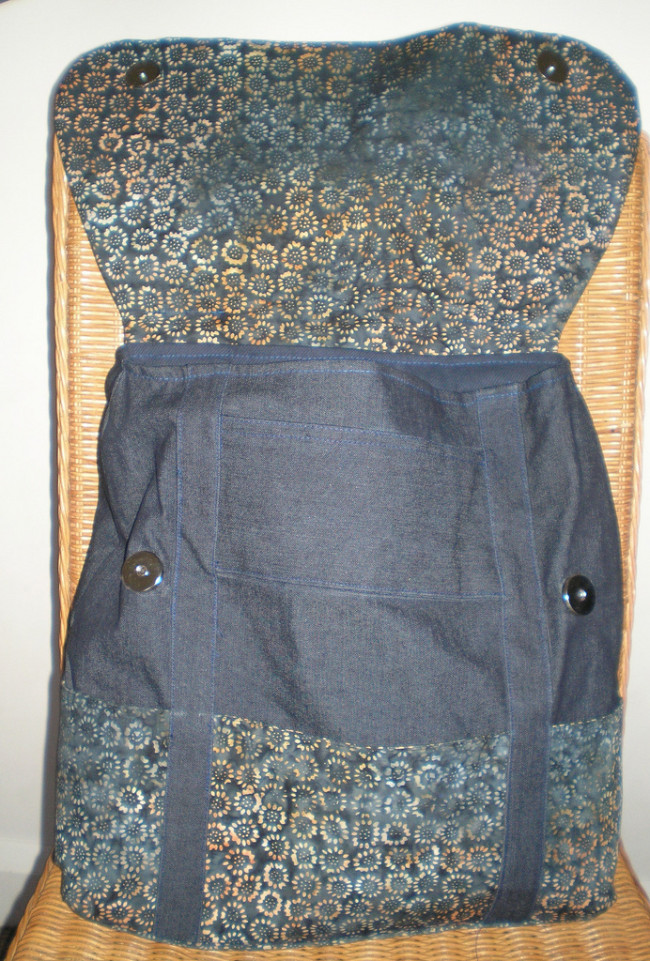 KG made her Cooper into a shoulder bag by shortening and slightly tapering the handle. Her bag is made from interfaced canvas with quilting cotton. Cool idea.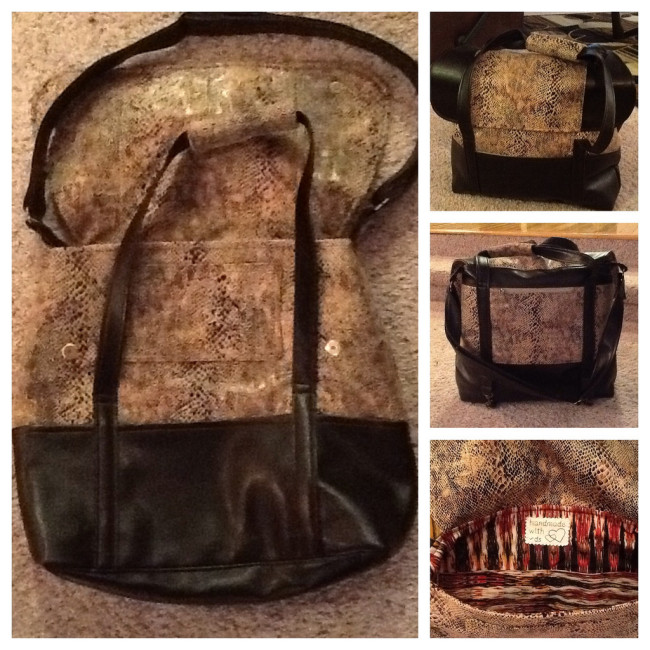 Desedera made a combination messenger and satchel, and added a zippered pocket to the back. She also trimmed the top down a bit. She made this faux leather and snake print bag as a carry on for her guy.
Category 5: Favorite Fabric Combination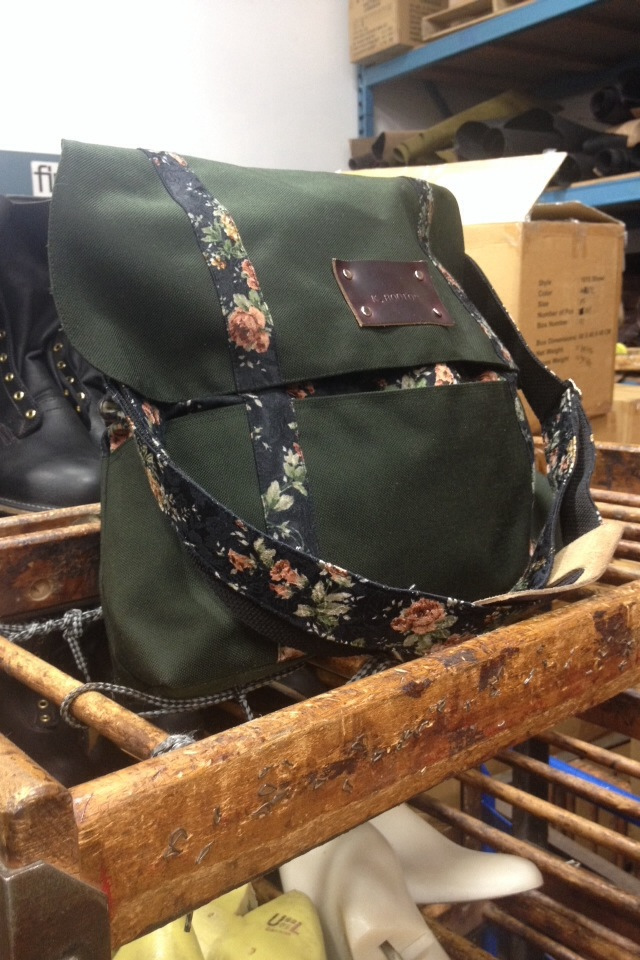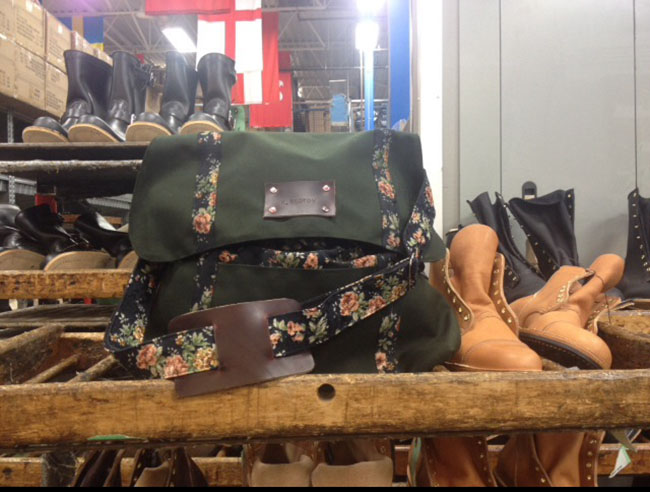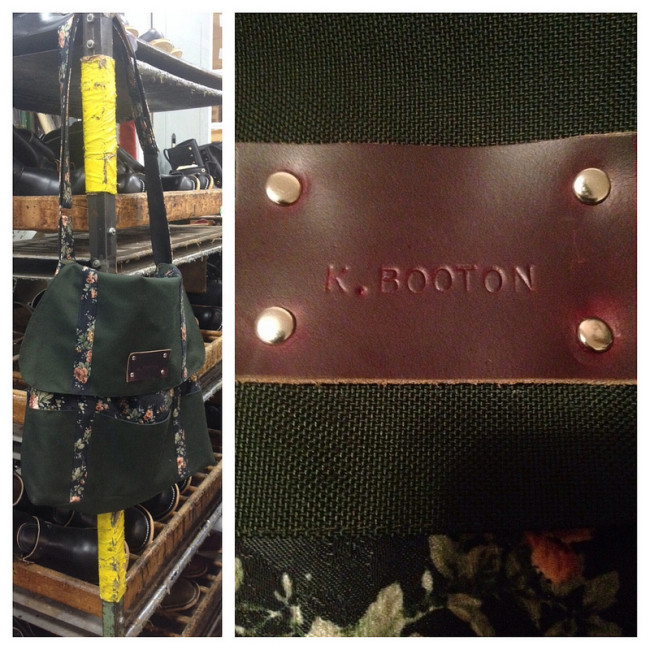 Kate made this beautiful Cooper from dark green nylon mixed with a vintage floral fabric that she waxed to make it water repellant. The leather patch was hand stamped.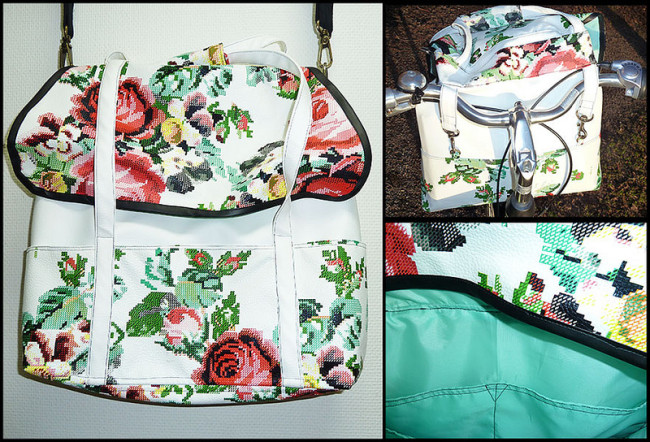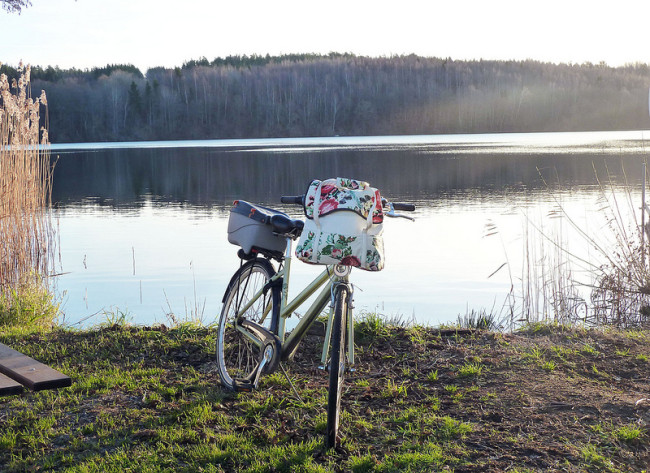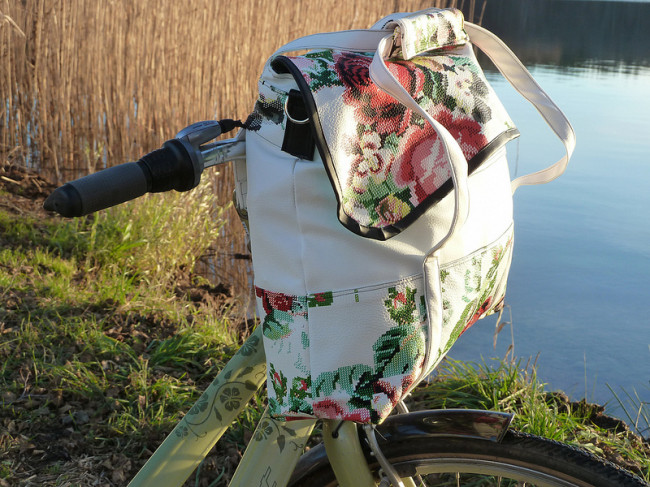 Bodil made her satchel out of three kinds of faux leather, including the one with the gorgeous floral cross stitch pattern.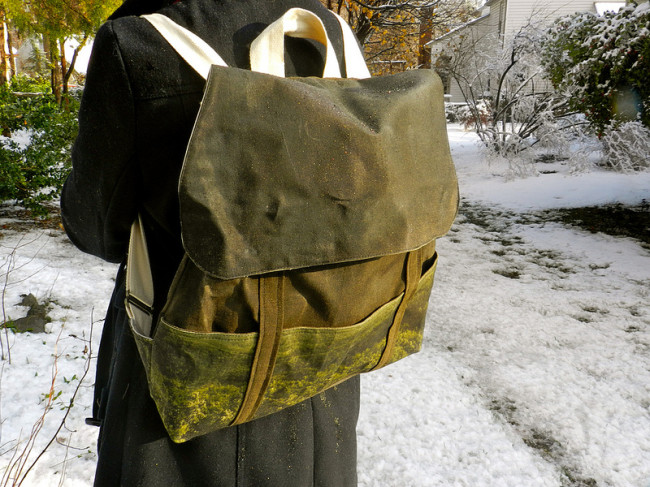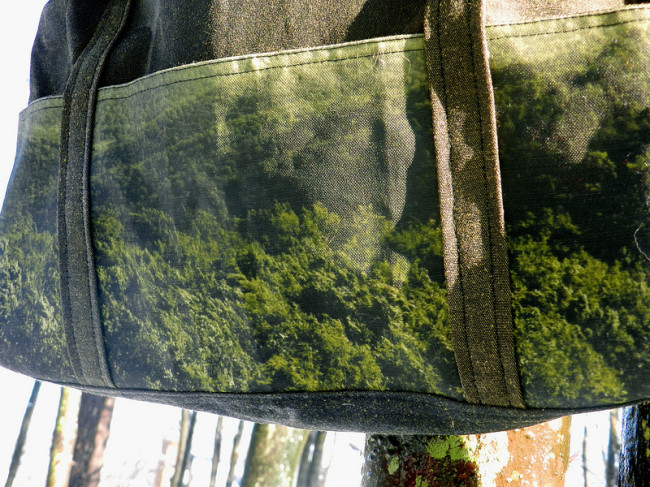 Elisabeth made this beautiful backpack with photo printed fabric in a theme dear to my heart, the woods.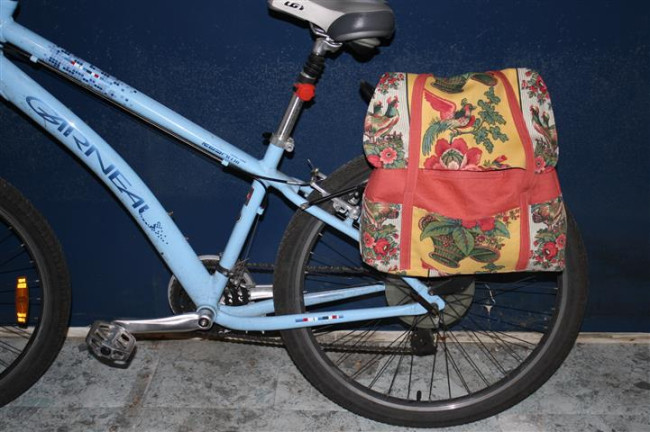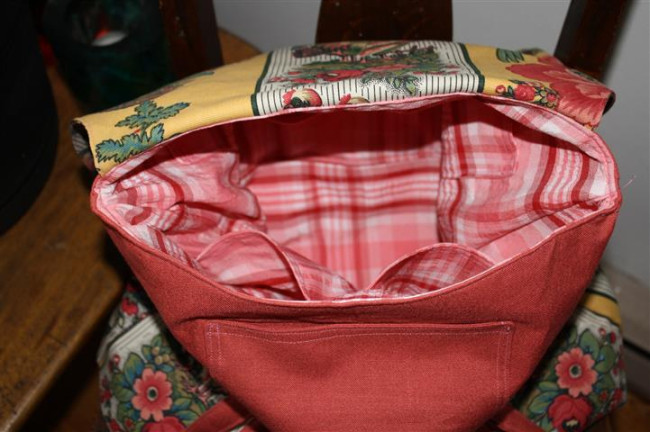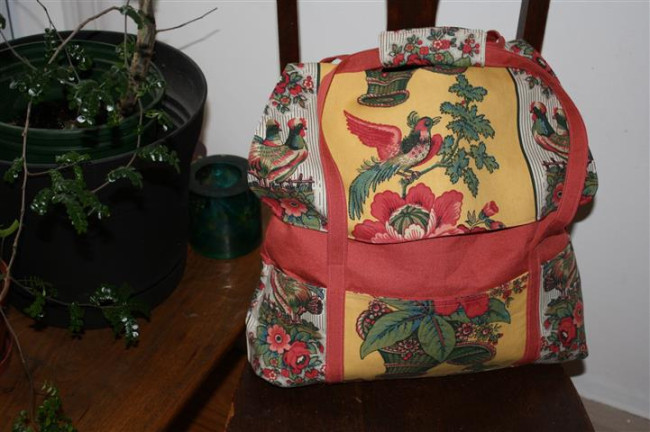 I don't know what I like better, the bag or the name.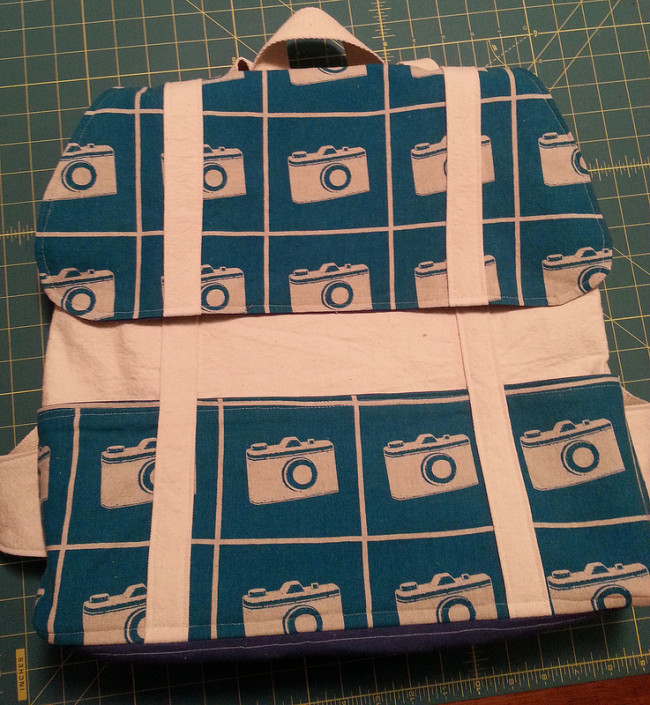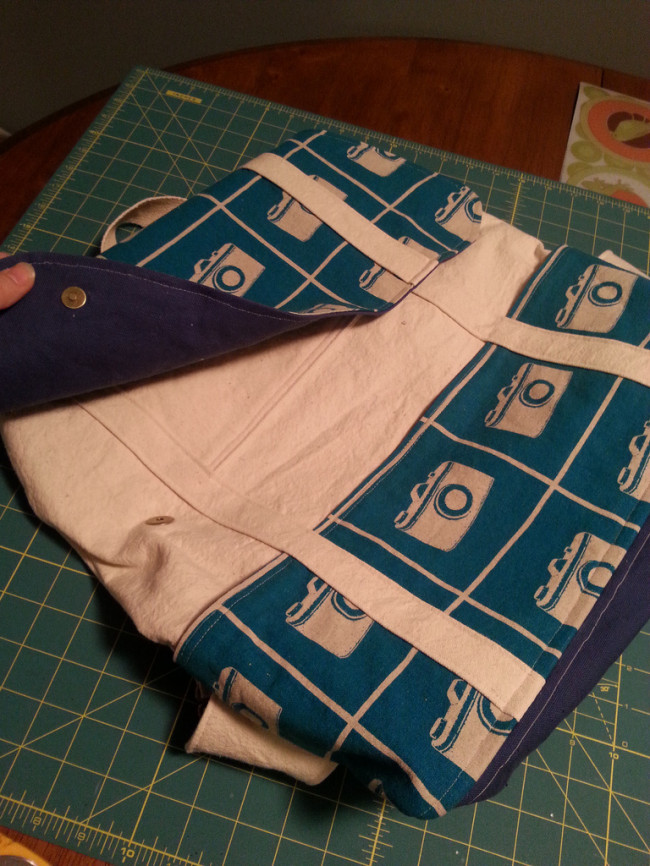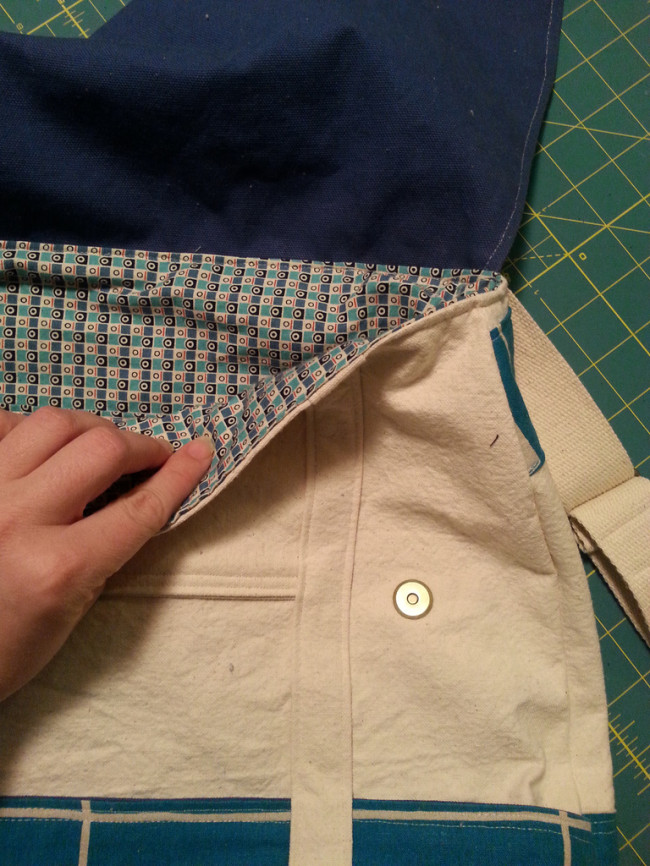 Anna made this camera bag for her daughter's 13th birthday. the fabric is Kokka. So adorable.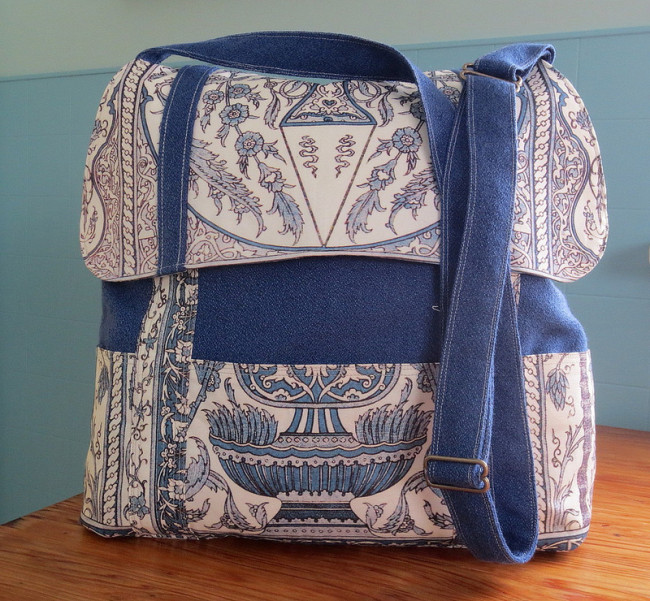 Can you believe Chris made this from her own Spoonflower design? Pretty incredible.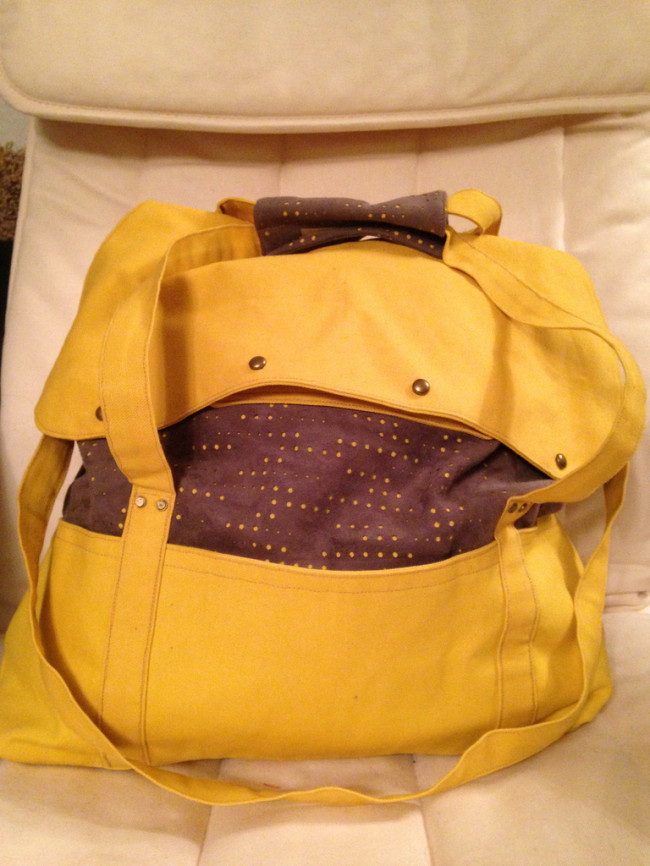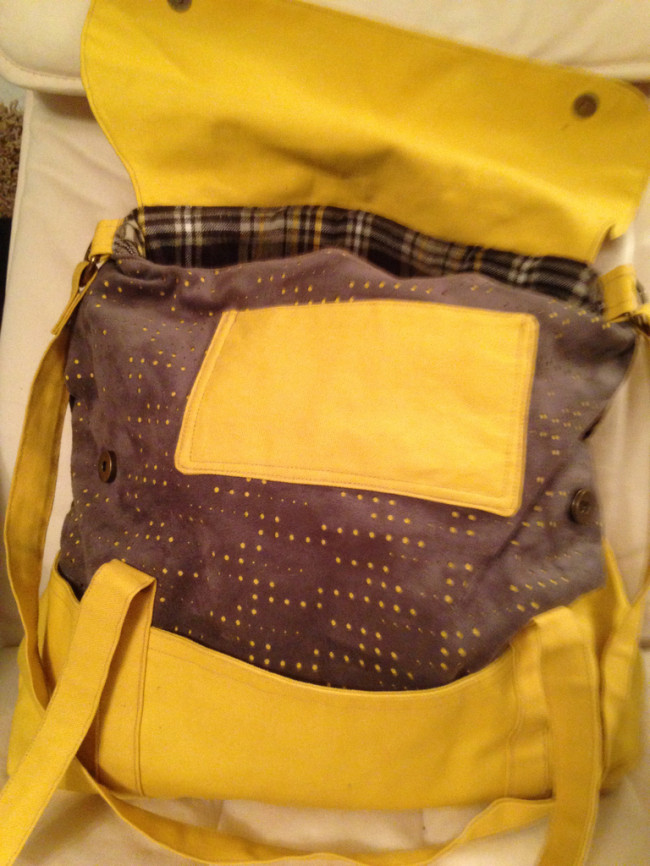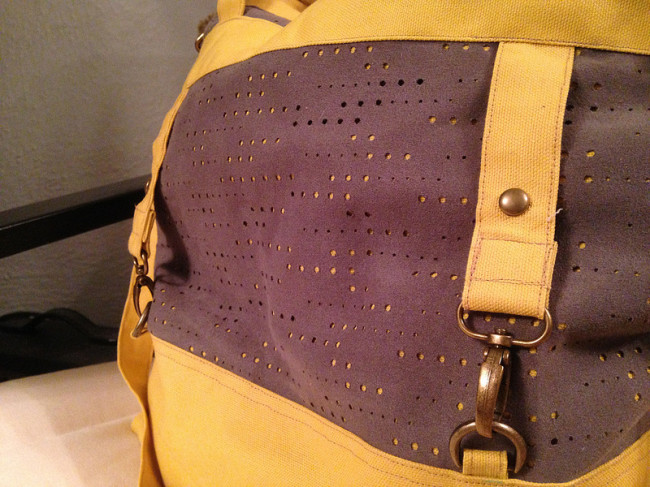 Amber made this one from yellow duck and a perforated suede that lets the yellow show through. Pretty cool.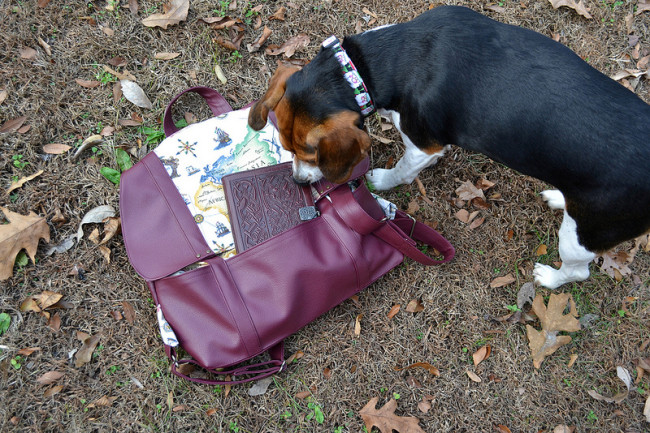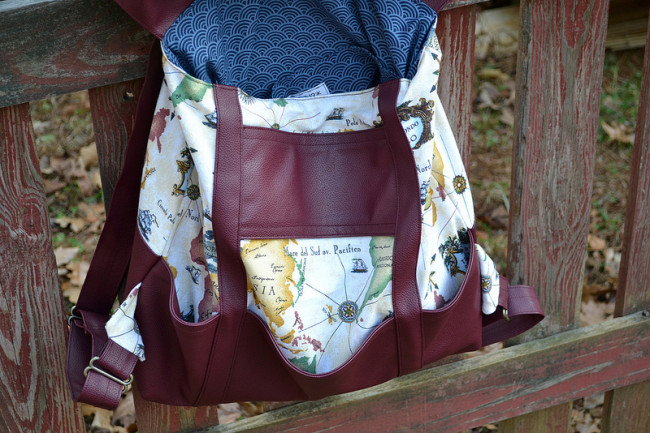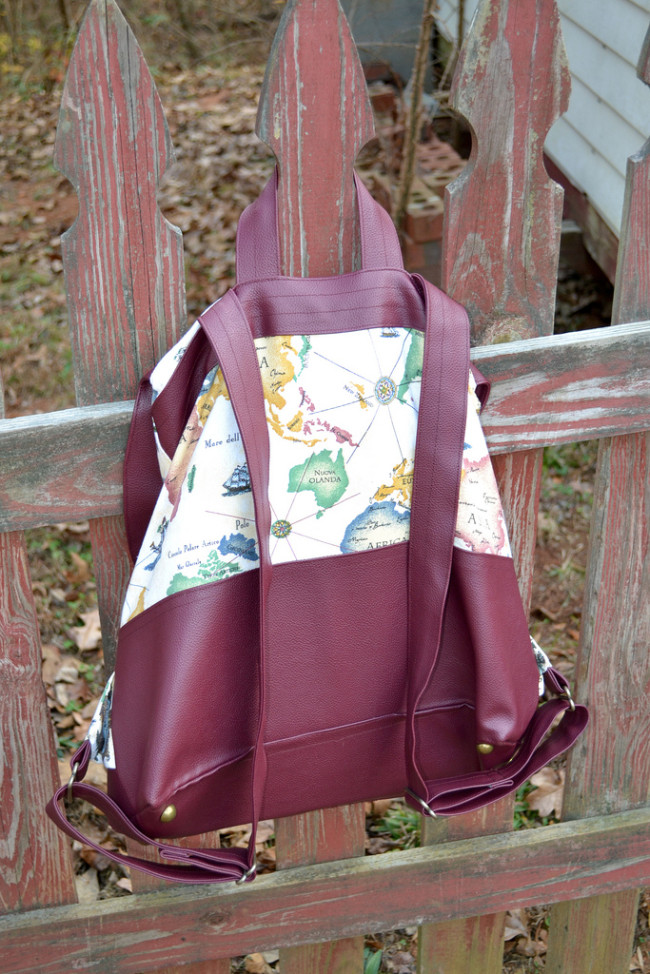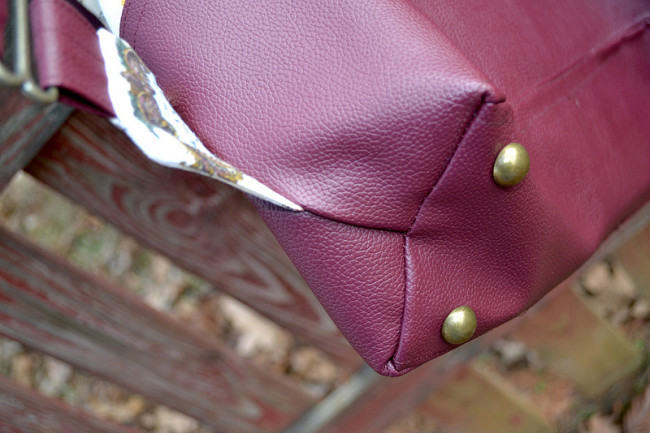 Mary made her adventure Cooper with home dec fabric in a map print and faux leather, along with a lining made of quilting cotton. She made her own straps and added feet. Lovely job!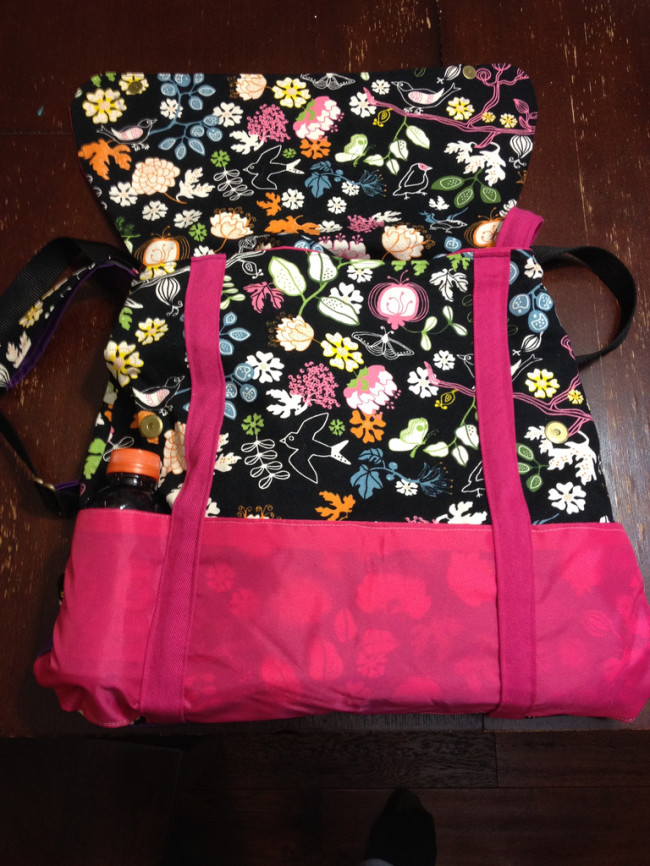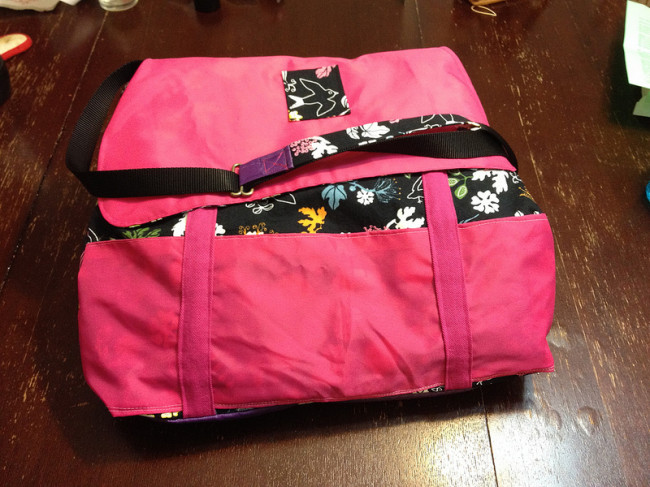 Wow, check out this bold combo of hot pink and black print! The little bird patch is a nifty touch.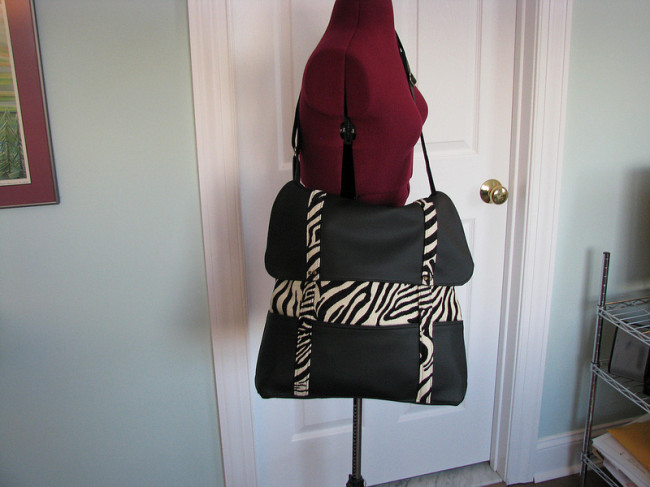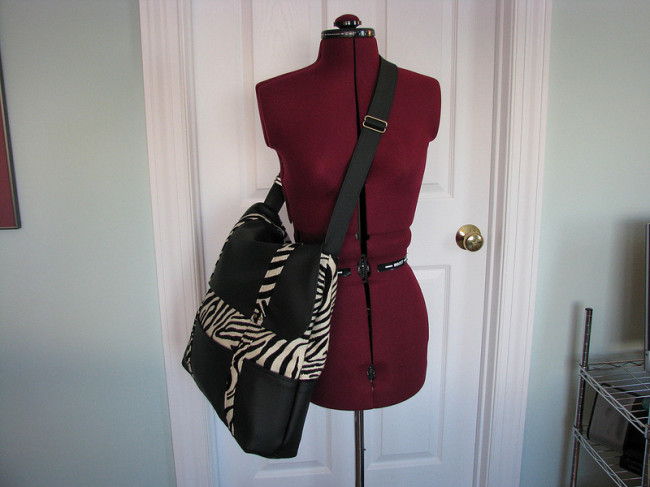 Shar made this Cooper with zebra print upholstery fabric, faux leather, and a faux leather strap. She says this project was challenging, but very rewarding.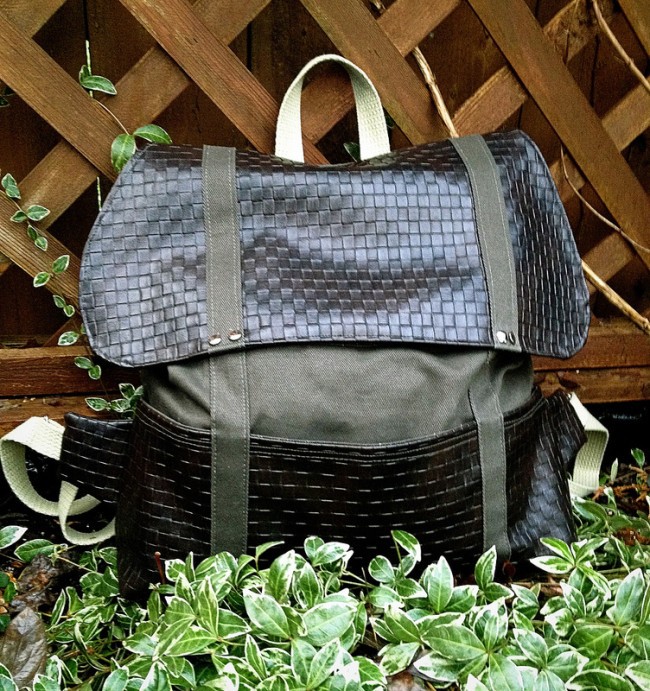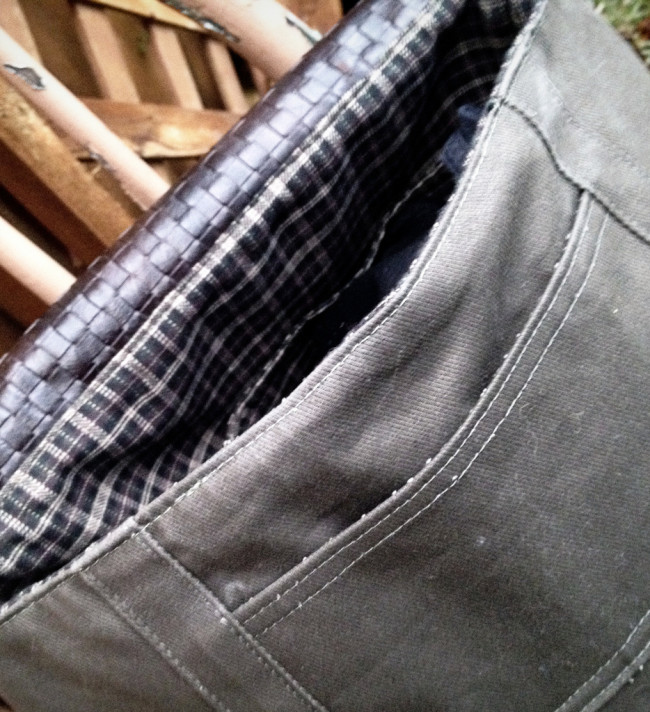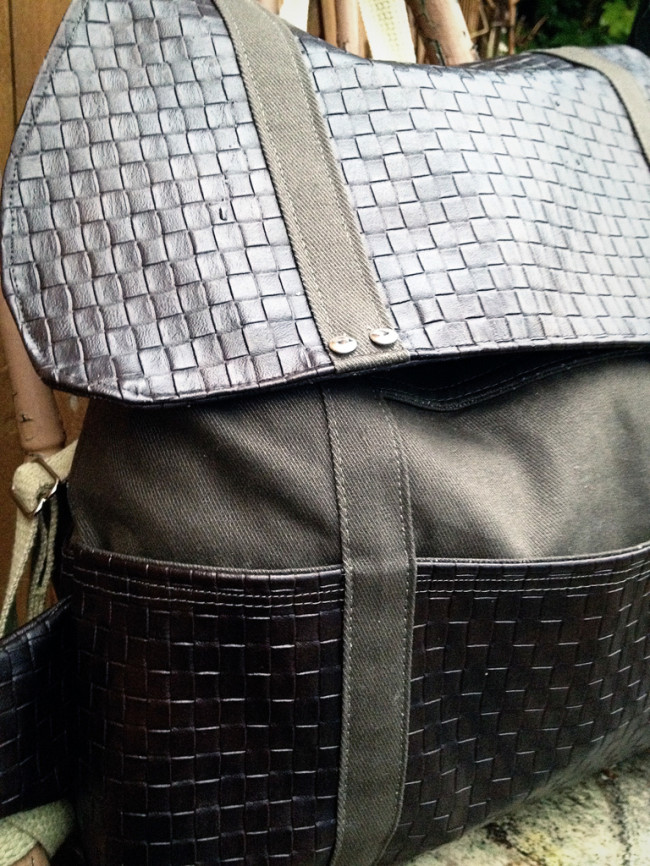 Christy made her Cooper from a textured faux leather and twill. Very cool and different.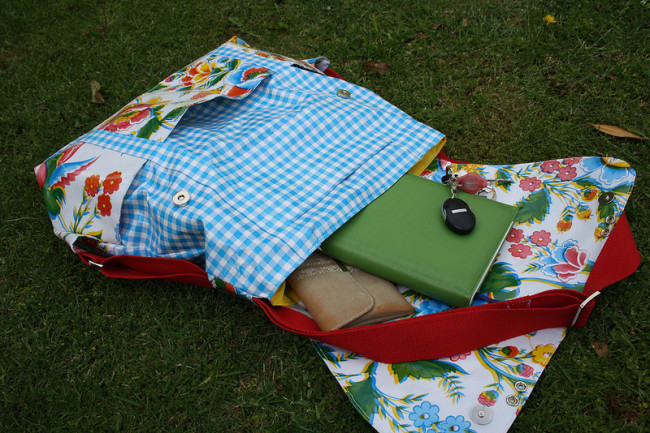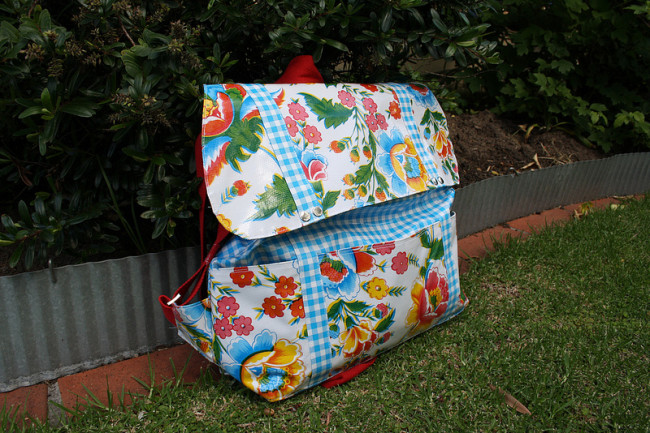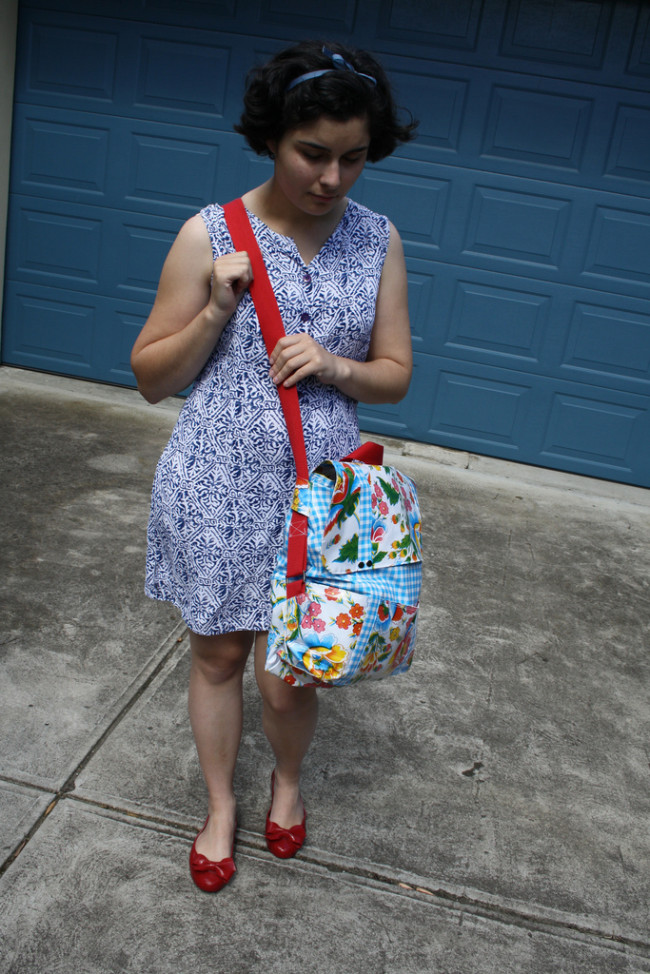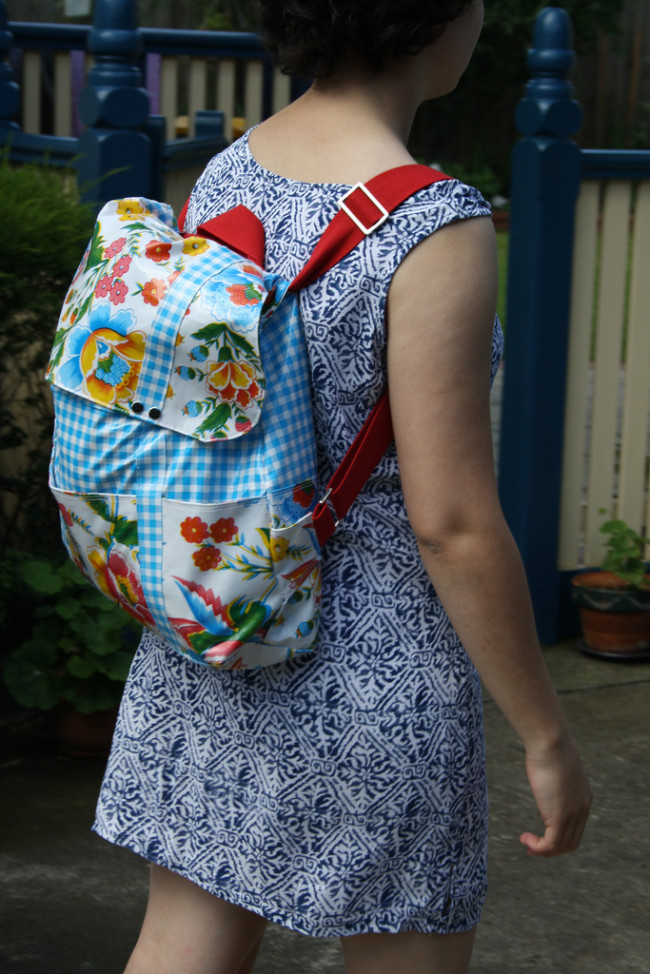 This cheery Cooper was made from oilcloth. It's convertible, from messenger to backpack as well!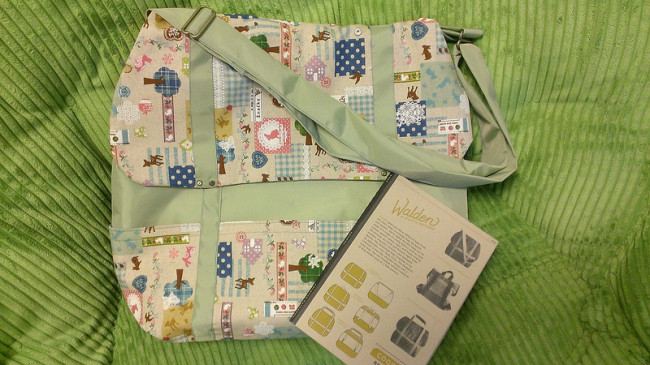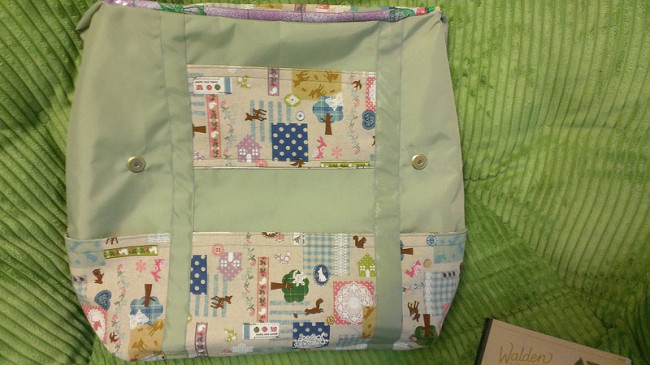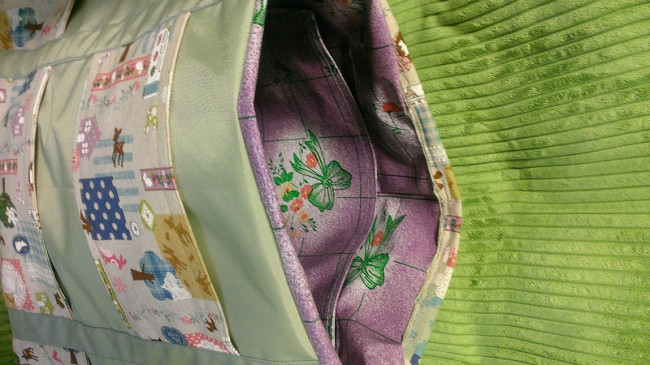 Jeni went all-out cute with her Cooper! This is her grab everything and go bag. She decided to make the outer pocket in the contrast print, and lined it in oilcloth.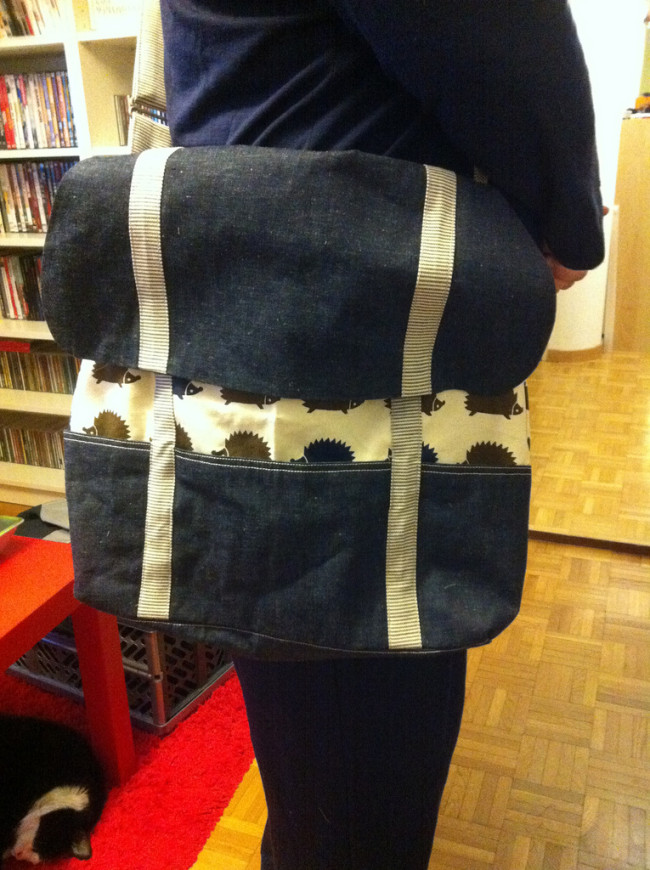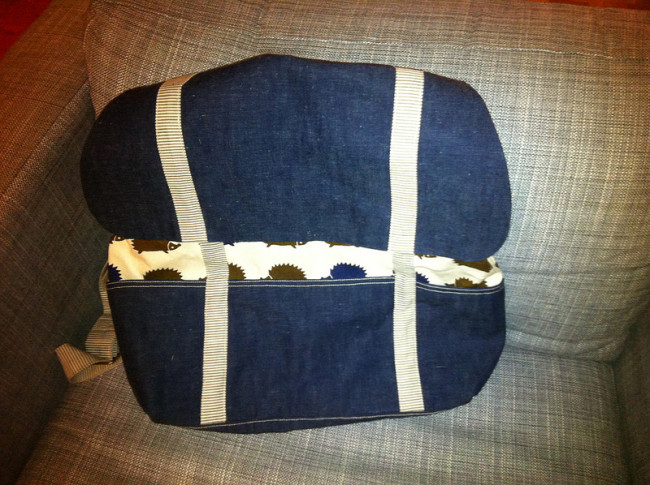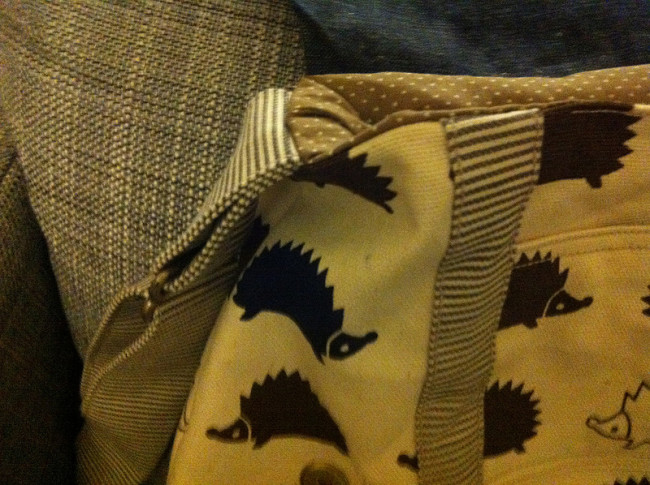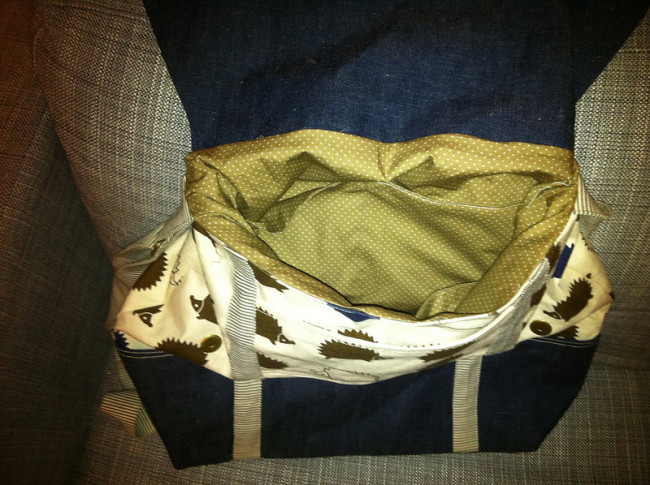 This Cooper is made entirely in Japanese fabric. It has hedgehogs, dots, and stripes. What's not to love?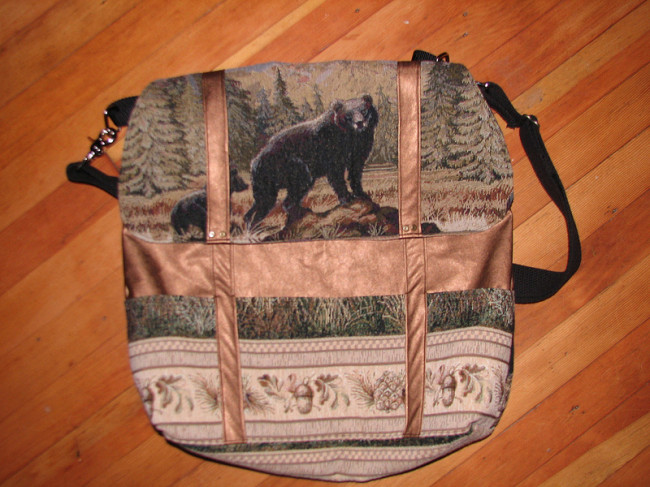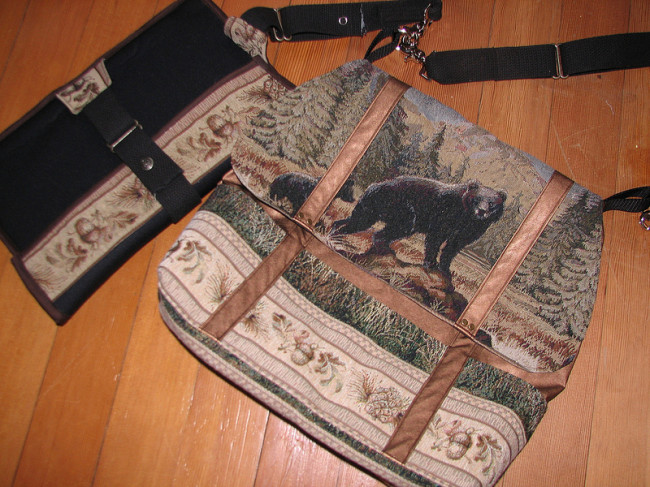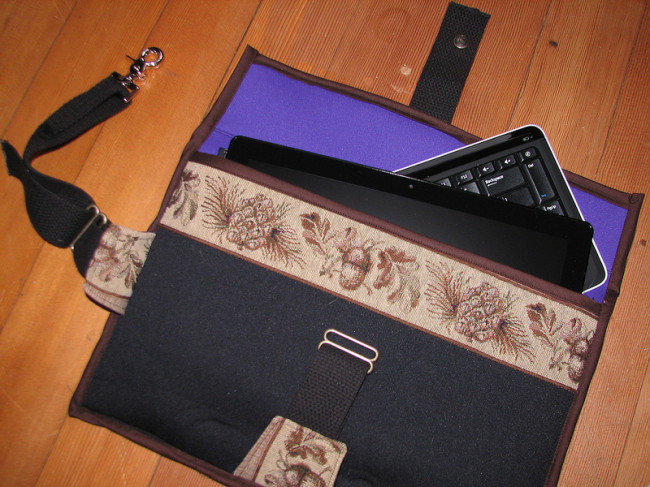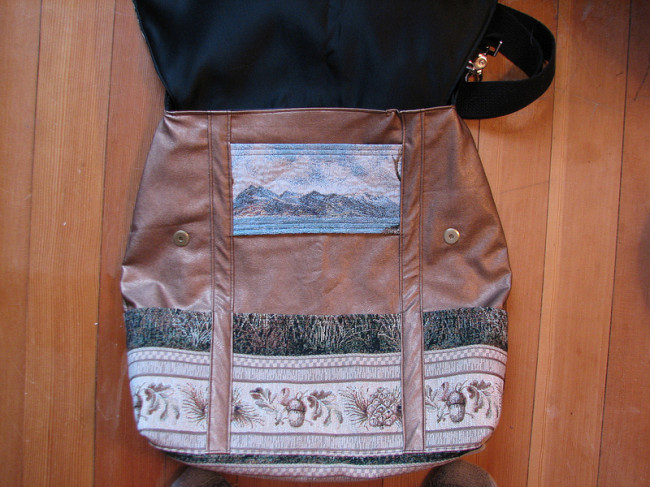 I could not leave this one out! It has bears! This Cooper was made from a tapestry scrap and copper faux leather, and is complete with matching removable computer case.
Got your favorites picked out?