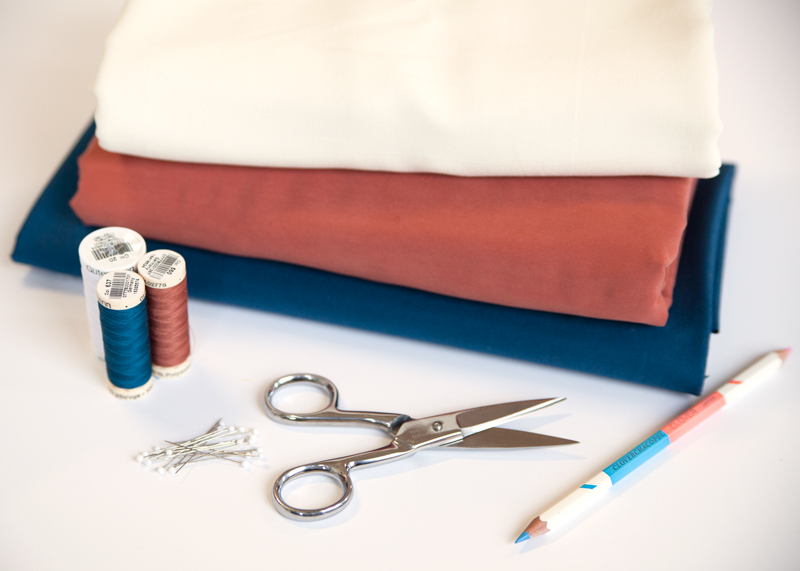 Like all sewing projects, we will begin with fabric and supplies. I love this part of the project!
GATHER YOUR SUPPLIES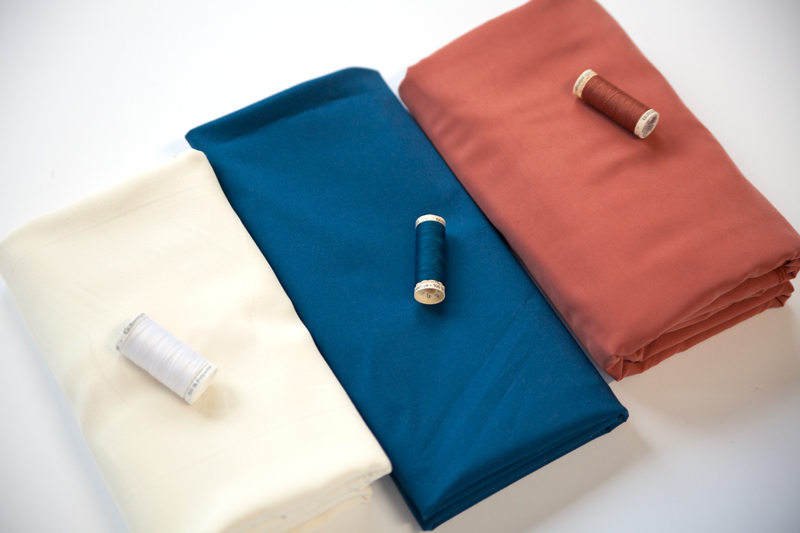 Main Fabric: All versions of Sorbetto call for light- to medium-weight woven fabrics. Some appropriate options include quilting cotton, chambray, shirting, lawn, voile, double gauze, rayon challis, and of course, silk.
Bias Tape: You will also need 1/4" double fold bias tape to finish the necklines of all versions of Sorbetto, as well as the armholes of versions 1 and 2. I highly recommend making your own bias tape out of your main fabric. Pre-made bias tape is usually made from a blend of cotton and polyester and has a tendency to be very crisp. If you choose to use pre-made bias tape, be sure to pick a fabric that has a similar weight.
SOME FABRIC OPTIONS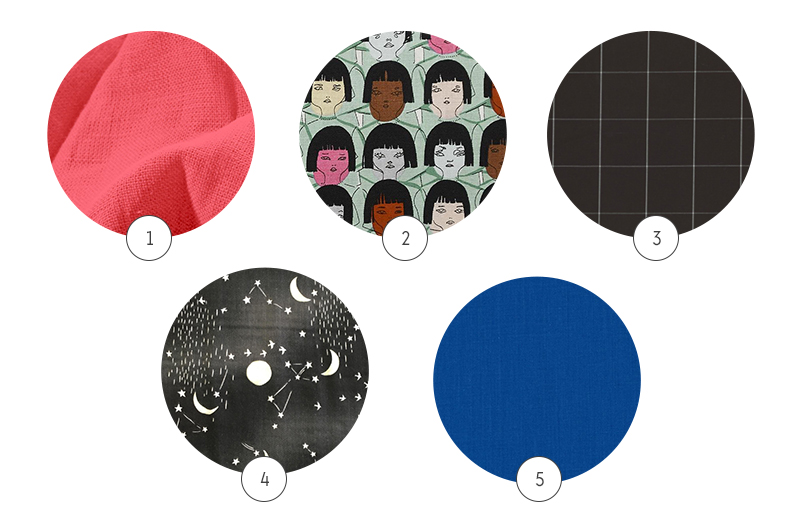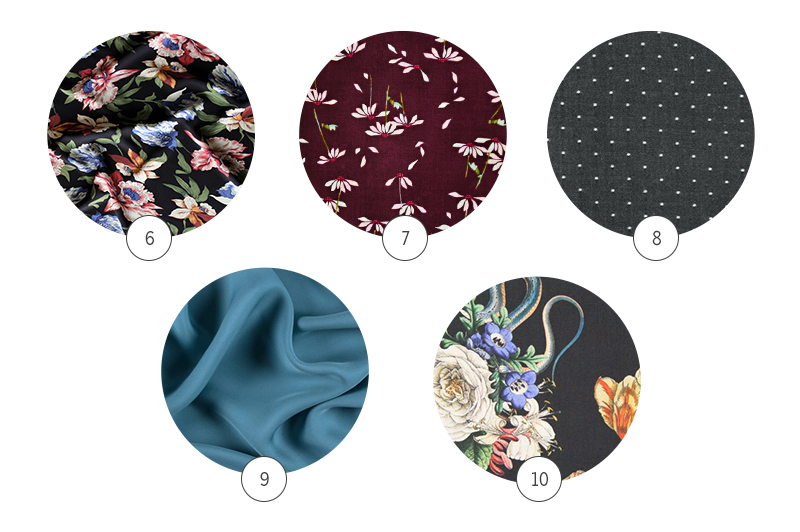 GATHER YOUR TOOLS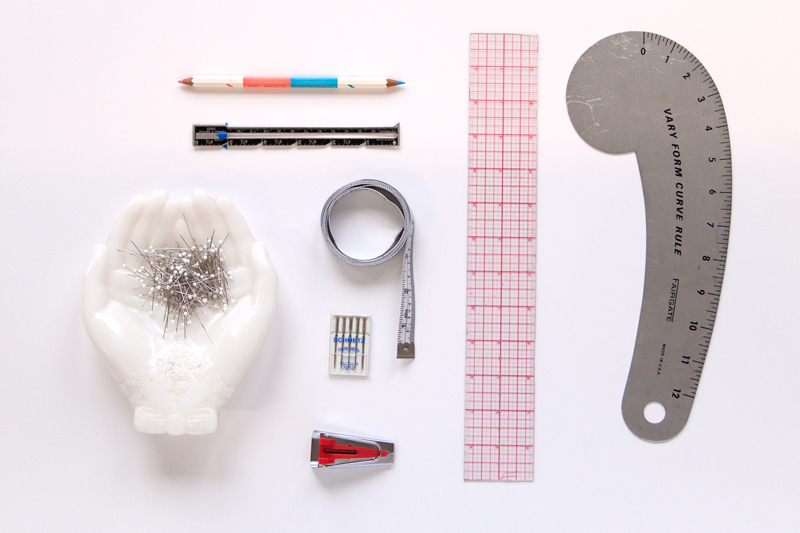 Tape measure: Great fit starts with accurate measurements of your body. I prefer fiberglass tape measures as they do not stretch with use.
Clear ruler: Use this for pattern adjustments, putting your pattern on grain, and marking your hem.
French curve and hip curve: Depending on the fit adjustments you make, having a selection of curves is vital for redrawing curved lines.
Fabric shears: Cut your fabric with shears or a rotary cutter.
Pins: More pins = more control!
Water soluble marking tool: Since we will be marking on both the right and wrong sides of our fabric, make sure that your marking tool is water soluble.
Seam gauge: This tool is handy for taking small, repeated measurements. It is a great tool for hems and pleats.
Seam ripper: Just in case!
Machine needles: Choose a needle that is appropriate for your fabric. For medium-weight fabric, use a universal size 80/12. For lightweight fabrics, use a smaller needle, like a microtex 70/11.
PRETREAT YOUR FABRIC
Prewash your fabric in the same way that you will wash the finished garment. I never skip this step. There are few things more disappointing than working hard on a project only to have it shrink or bleed the first time you wash it.
If you choose a fabric that is prone to shrinking, like rayon, be sure to buy additional fabric to compensate for shrinkage.
NEXT UP…
Next we will cover basic fit adjustments.