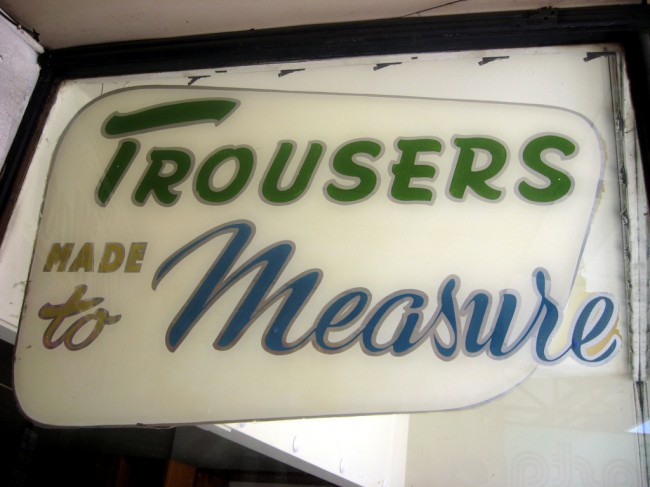 Welcome to the first step in the Clover Seawalong, everyone.
Now, I only have a few things to say about making the actual muslin. For some general tips about making muslins, you might want to review the muslin post for the Rooibos Sewalong. There are some handy suggestions there.
But I did want to cover a few things about your Clover muslin in particular.
1. Expect to do some fitting.
While I think the Clovers have a lovely fit, the fact is that these are fitted pants and you should expect to do some tweaking here and there to get them perfect for you.
As you'll see when I post my pants fitting cheatsheet today, there are a lot of factors that go into a pair of pants that fits well. My hope is that this sewalong will help familiarize you with some of those factors, and get you more comfortable with pants fitting in general.
The bottom line is that you will probably be modifying your pattern at least a little. You might want to think about tracing a copy of it (which is easy since there are only a few pieces for these pants). That way you won't end up cutting and tearing your original.
2. Use a stretch fabric for your test run.
Several of you have asked about what sort of fabric to use for fitting, and whether it's important to use a fabric with stretch.
The answer is yes, use a fabric with stretch.
I've made some muslins of these pants in non-stretch fabrics and have found the fit to be completely different when I then made them in stretch. What was a very fitted muslin felt very loose once made in a stretch fabric. Fabric with lycra really does hang and behave differently.
So go with stretch, or you might end up putting a lot of work into your fit only to have a completely different result in your final fabric. Try to choose a fabric with the same amount of stretch as your fashion fabric. If you're buying locally rather than online, take a swatch with you when shopping and compare the stretch.
If you're looking for something cheap online, Lisa pointed out in the comments on our last post that stretch poplin is on sale for only $1.99 at Fabric Mart!
3. Different fabrics might behave differently.
Even if you're using a similarly stretchy fabric, there can be differences in how fabrics behave.
As Becca points out in the comments, some fabrics can stretch out of shape, making your muslin much less useful. You may want to test the recovery of your fabric. Take a 4″ swatch and stretch it. Now measure it again. If it doesn't return to it's original size, your fabric will likely stretch out with sewing and wearing and feel too loose.
With fitted pants, small differences can end up being quite noticeable. Much more so than most dresses, blouses, or skirts. So onto my next point…

4. We are going to fit, then fit again.
Because fabrics behave in different and sometimes unexpected ways, we're going to use a two step fitting process. First, we are going to do our major fitting adjustments in the muslin stage.
But then, we are going to construct the pants in such a way that we can make a few last minute tweaks to our final garment. If you notice little differences at this point, you'll be able to adjust for them. This will be mainly small adjustments to the side seams, back darts, and waistband. Clever, huh?
5. Don't overfit!
Remember that these pants are done in a stretch fabric. That means they don't behave exactly like non-stretch pants. They will conform to your body more, which means you'll likely see more wrinkles when moving around, particularly around your joints and derriere.
Don't mistake these for fitting wrinkles. Pants must wrinkle when you move, so don't worry too much. Instead, examine the overall look to determine what looks good to you. Don't obsess. That way lies madness.
So now that we've covered the basics, your homework is to make your muslin and get ready to make your adjustments! Get out your chalk and hang a tape measure around your neck, because for the next week you will be your own private tailor.
Next up, I am going to post my pants fitting cheatsheet, which I came up with just for this sewalong. It's going to help you diagnose and treat any problems you find in your muslin.
{top image: via carson.a}