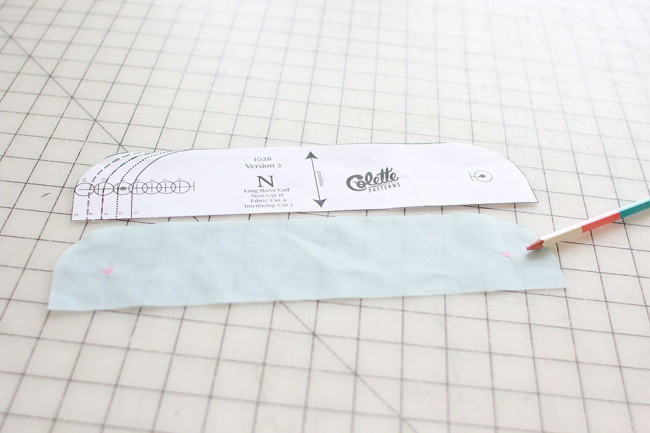 We have one more quick adjustment you can do with your Hawthorn before you start sewing.
This one is really easy, but can make a big difference in your comfort. We're going to adjust the cuff, so it's exactly as snug as you want it.
First, cut out your cuff pieces and mark the button placement (Above, you see I marked mine with pink pencil).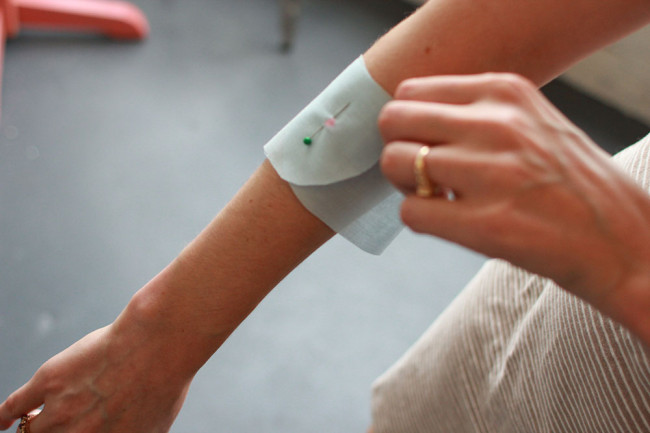 Pin the cuff together by pinning through the button mark. Now slip the cuff up your arm and put it over the widest part of your forearm. How does it feel?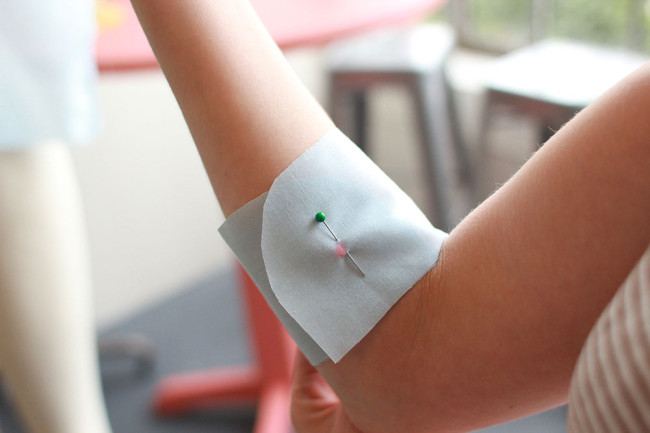 Try bending your arm. Does the cuff strain? Does it feel too loose?
Make your cuff bigger or smaller, whatever feels good to you.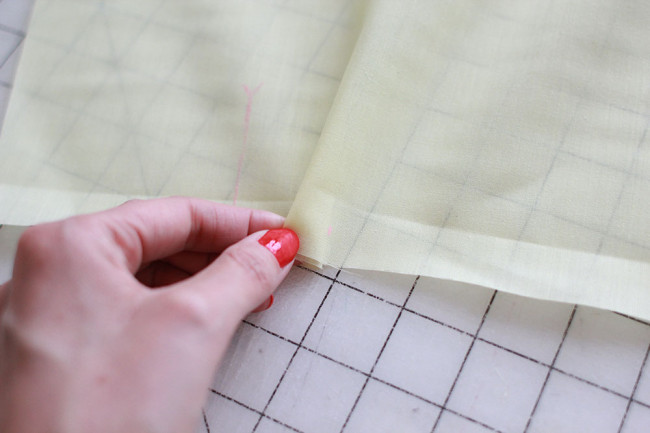 But you still want your cuff to match your sleeve, right? No problem. There's a small pleat in the sleeve that you can adjust so that the cuff will still fit.
If you decide to make your cuff bigger, just make the pleat smaller by the same amount and draw the circle marks for the pleat a little closer together. If you need a smaller cuff, increase the size of the pleat by drawing the circle marks further apart.
If you have very large or very small arms all over, you may still want to adjust the sleeve itself. Otherwise, this is a great way to make small changes to your cuff without affecting the shape of the sleeve too much.
That wraps up the adjustments we'll be covering this week! Next week, we're going to start actually assembling our Hawthorns, so you might want to cut your final fabric this weekend after making your fitting changes.
Are you ready?