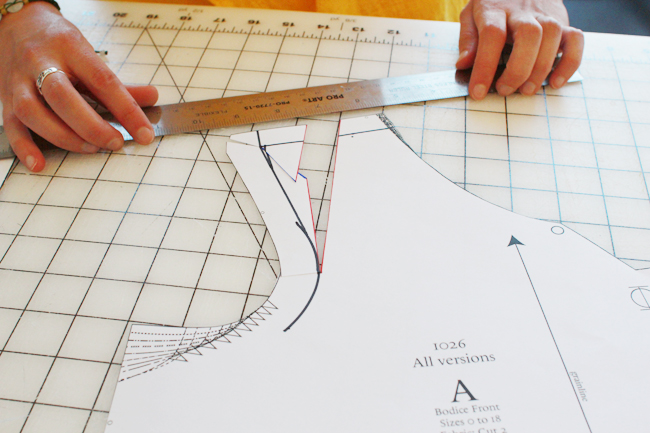 For our next Hawthorn alteration tutorial we are breaking down the wide/narrow shoulder adjustment. I wanted to include this one because the shirtdress style is all about striking a balance between a masculine tailored look on top and a feminine flow on bottom. With that in mind, it is important that the cap of the sleeve hits the correct part of your shoulder.
How do you know if you need an adjustment for shoulder width?
If your shoulders are wide, the bodice might feel tight across the back. In front, it pulls across the upper chest. The armhole seams appear to be pulling in towards each other with the strain from your shoulders.
For narrow shoulders, the armholes sit too far out and off the shoulder. There is also an excess fabric across the upper chest and upper back.
The steps for these two common fit problems are the same up until the end, so whichever one you're doing, follow along!
Here is How:
Step 1: Mark in ⅝" seam allowance starting at the bottom of the armhole curve, up to the shoulder and over to the neckline.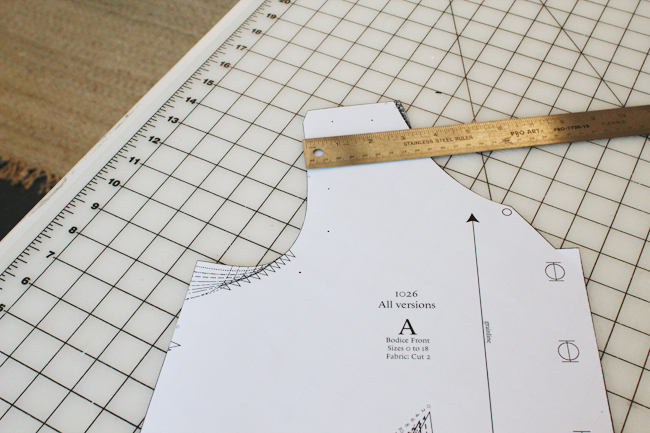 Step 2: Connect dots to fill in the seam allowance line.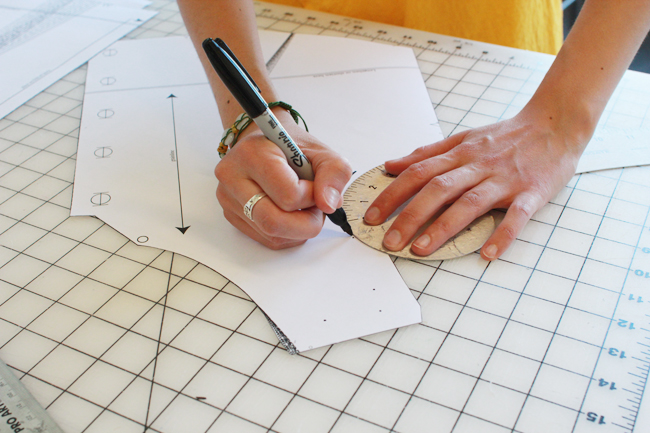 Step 3: Draw a slash line from the curve of the armhole up to the center of the shoulder, as shown below in red.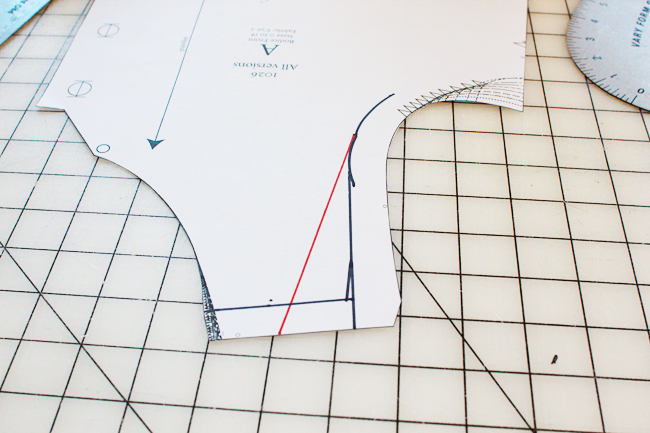 Step 4: Draw a second slash line from your previous slash line to the corner of the seam allowance where the armhole turns to the shoulder, shown below in blue.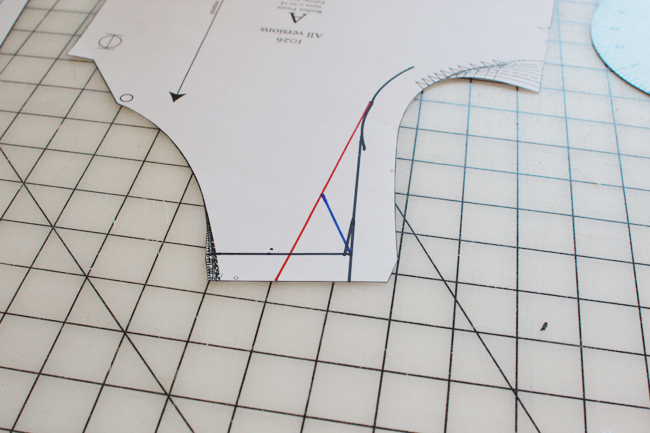 Step 5: Cut through shoulder seam allowance down along red slash line 1, up to the seam allowance marker line but not through it. Cut through armhole seam allowance up to your marker line but not through it, enabling the shoulder to pivot.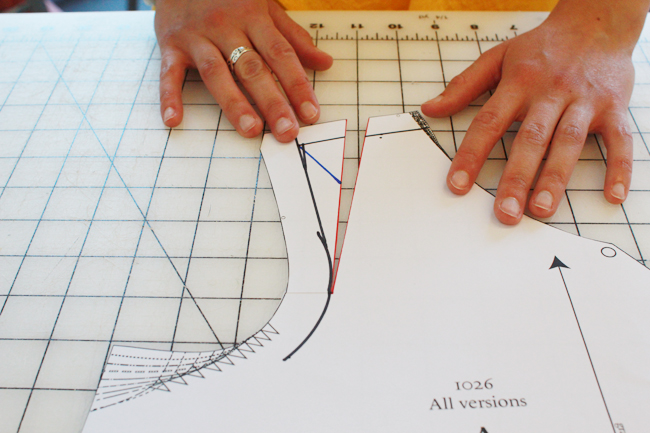 Step 6: Cut along blue slash line 2, up to the seam allowance marker line but not through it. Cut through seam allowance at the corner, up to the marker line but not through it, again allowing the pattern pieces to pivot.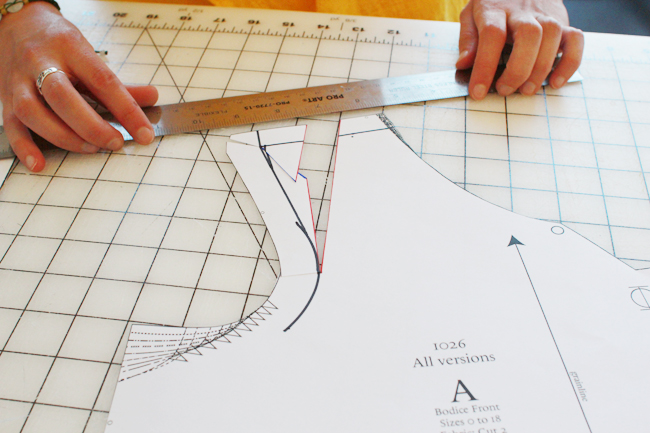 Step 7:
Swing the pieces in to remove excess fabric if performing a Narrow Shoulder Adjustment.
Swing the pieces out to add ease if performing the Wide Shoulder Adjustment.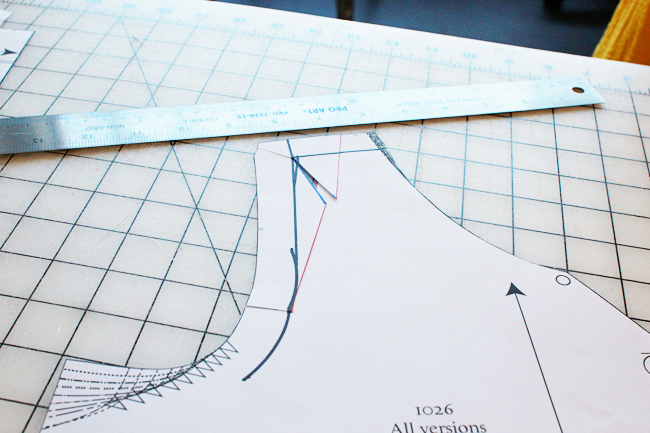 Once you've done the front bodice, do the same to the back bodice, so they match at the shoulder seam.
And you're done! You shouldn't need to make any armhole adjustments as a result since you're not changing the length in any way, just the curve.
Stay tuned for our final alteration tutorial on Friday, when we will be showing you how to check the fit of the cuff.