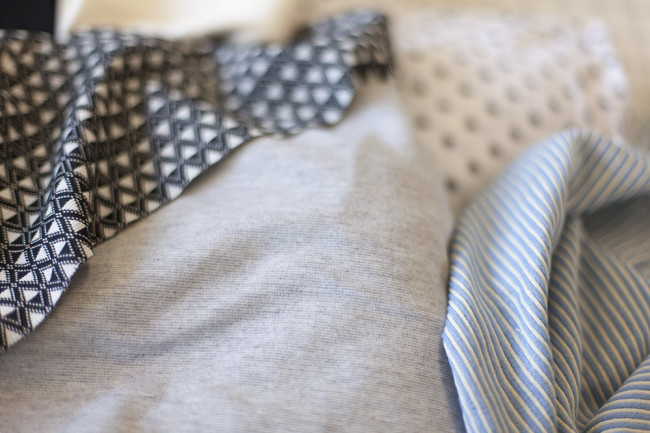 If you're new to sewing with knits, there are a few things you need to know. Whether or not you have a serger, you can make knits work for you with a few simple techniques and supplies.
Seam Allowances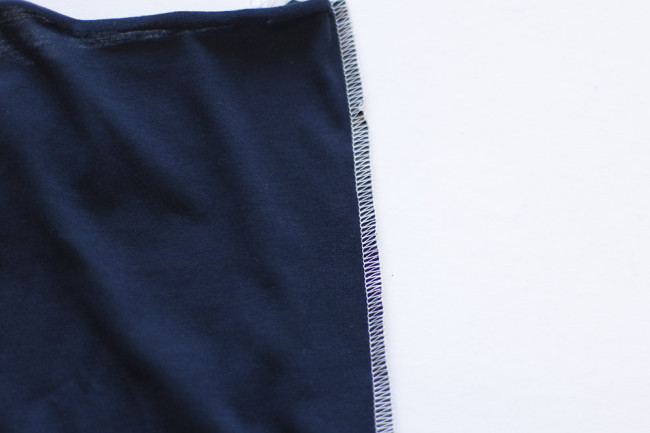 Generally, seam allowances on patterns designed for knits are smaller than what you might be used to. That's because most domestic overlock machines (also known as sergers) are designed to sew at 3/8″ instead of 5/8″.
Whether or not you're using a serger, keep in mind that the seam allowance will be a bit smaller. For this pattern, it should be sewn at 3/8″.
Needles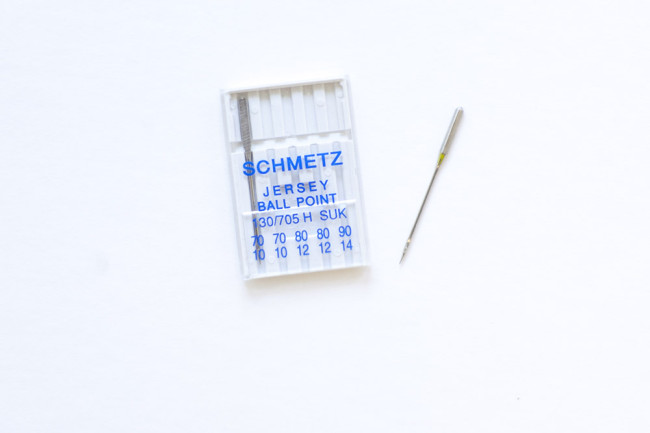 A ballpoint needle is designed to separate the yarns of fabric as it stitches, instead of piercing through them. This is ideal for knit fabrics, because it means the needle is less likely to create runs.
Ballpoint needles are sometimes also labeled "jersey needles".
Stitching your seams
It's extremely important that the type of stitch you use for your knit garment can stretch.
Knit fabrics have stretch. If you have a line of stitching that does not stretch much and you try to stretch the fabric, the stitches will pop and break. Imagine pulling on a swimsuit with stitching that doesn't stretch. You can almost hear the sound of stitches breaking in your head, can't you?
Luckily, you can create stretchy stitches either with or without a serger.
Serging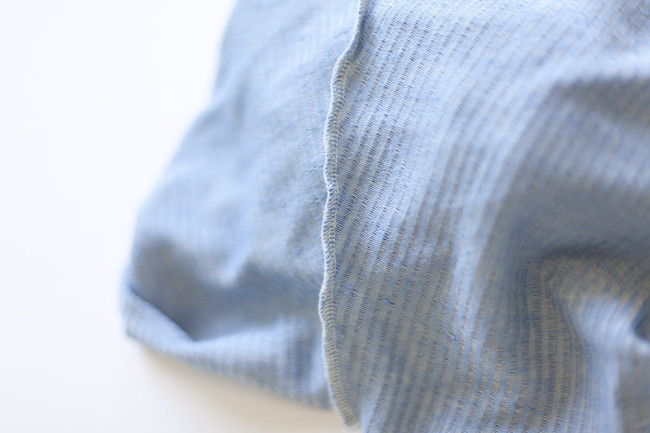 With a serger (also called an overlock machine), use the overlock stitch to join your seams. This is a wonderful piece of equipment for knits because the stitching stretches and finishes the edges all at the same time.
Seams without a serger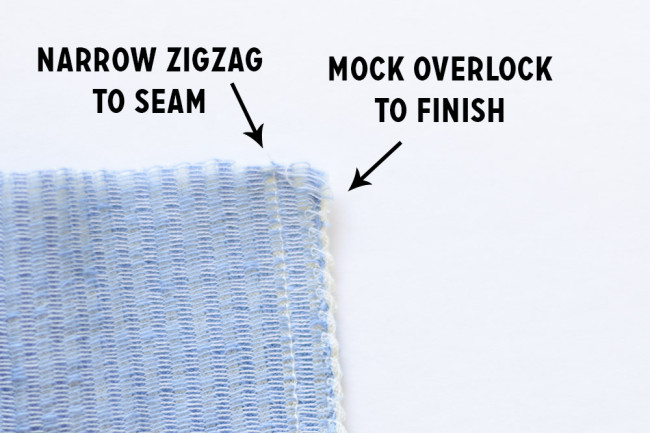 If you don't have a serger, you can sew seams with a narrow zigzag. Set the length of the stitch to 2.5mm and the width to 0.5mm. The zigzag will provide enough stretch for your knit fabric.
Unlike the serger, the zigzag stitch doesn't provide the neat and tidy finish on the raw edge. If you'd like to finish the raw edge, you can zigzag again along the raw edge, or use a specialty stitch on your sewing machine such as the mock overlock stitch.
For more details on the variety of stitches you can use on your standard sewing machine with knits, check out The Colette Guide to Sewing Knits. In it, we provide a really handy stitch chart for even more options!
Hemming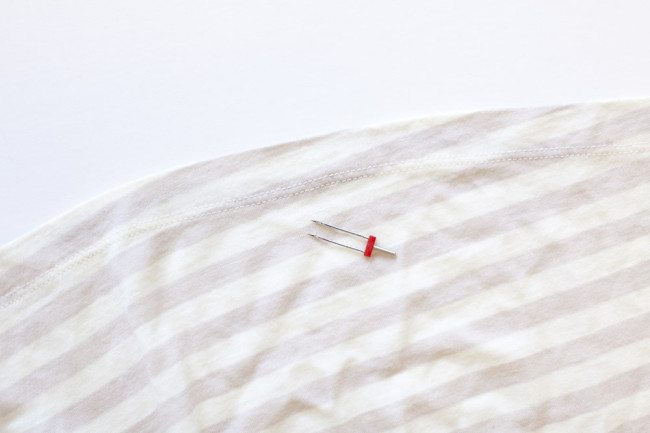 In commercial factories where most clothing is made, knits are hemmed with a special machine called a coverstitch. You can buy a coverstitch machine for home use, but most of us don't have access to one at home unless we sew with knits quite a lot.
Luckily, there are other techniques you can use! Many alternatives are covered in The Colette Guide to Sewing Knits, but the most common method uses a standard home sewing machine and a twin needle.
For more information on how to hem with a twin needle, see this post on The Coletterie on hemming with a twin needle.
A Note on Pressing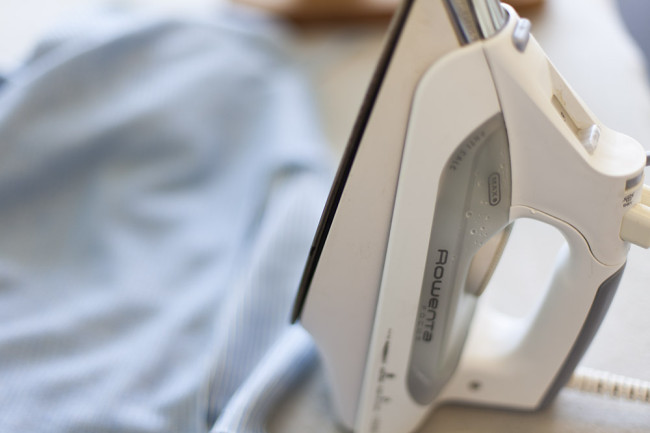 If you're used to sewing with woven fabrics, you probably spend a lot of quality time with your iron.
One of the reasons knits are so fast to sew is that there is much less pressing to do. There's no need to press every seam after it's sewn, and in fact too much pressing can distort the fabric.
As we sew, we'll let you know if there is any pressing that should be done. Otherwise, you can leave the iron off and just give the finished garment a nice steam when you're done. That's it!
I highly recommend checking out The Colette Guide to Sewing Knits for even more alternative techniques you can use with knit fabric. It's really fun to experiment with different edge finishes and stitches.
Tune in again on June 2 and we'll start with cutting our fabric!