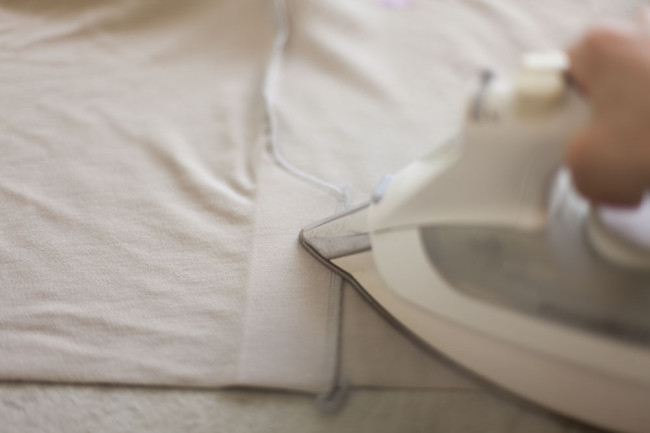 If you're making version 3 of Mabel, today's lesson is for you.
We're going to go over creating the kick pleat in the back of the skirt. A kickpleat is both a traditional style detail for a pencil skirt and allows for a little more mobility. It helps keep the skirt from riding up while you're walking.
We'll also attach the front side panels of the skirt, getting ready to complete the skirt tomorrow.
Sew Kick Pleat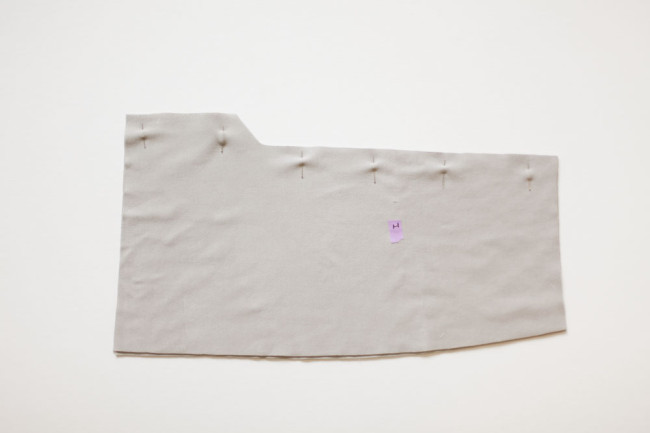 1) Pin at center back. With right sides together, align the pencil skirt back (I) pieces at the center back seam. Pin.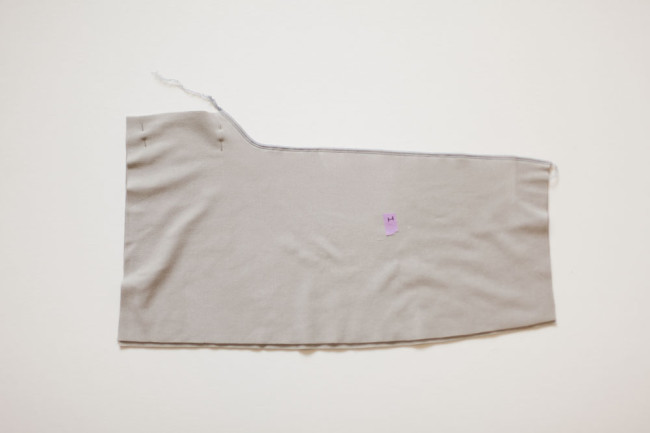 2) Stitch center back. Beginning at the top edge, stitch along the center back seam and along the top edge of the pleat. The seam curves along the top of the kick pleat, so you can sew it in one continuous length.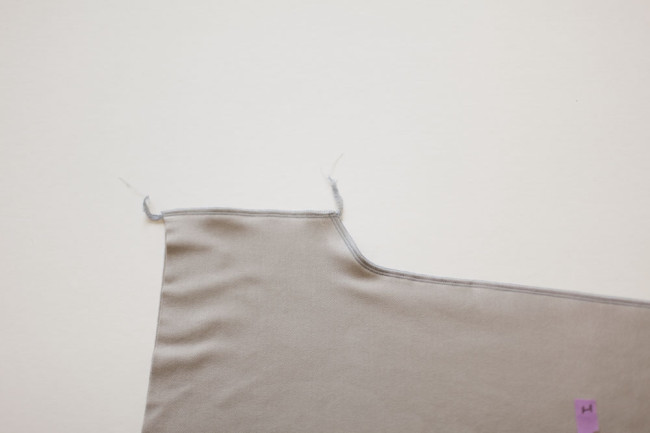 3) Stitch the pleat. Stitch along the center back seam of the pleat.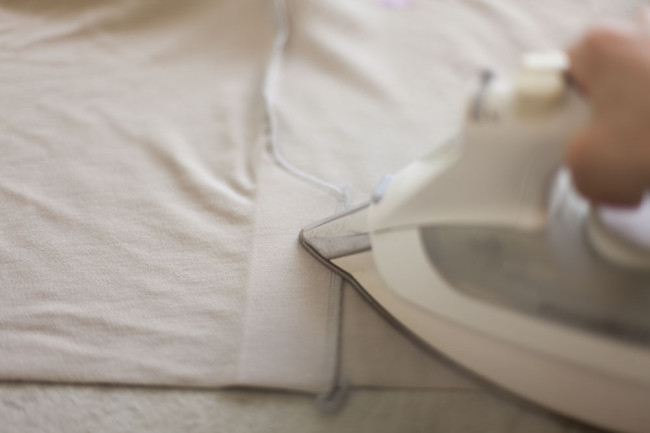 4) Press. Smooth the pleat to the desired side of the skirt. Press. While pressing is not typically needed while sewing knits, this will help hold the pleat in place.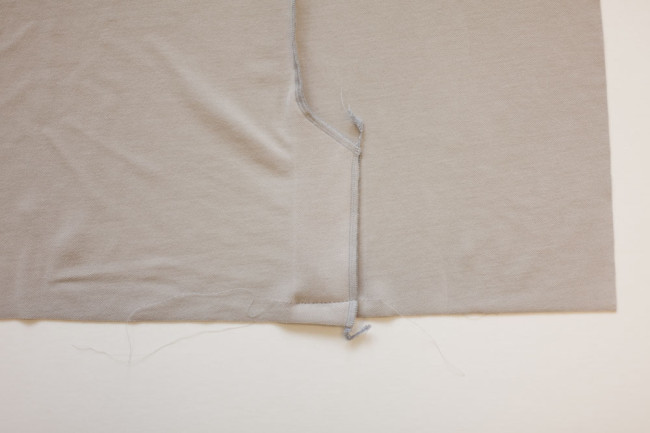 5) Baste pleat closed. Baste the pleat in place along the bottom edge of the skirt, as shown above. This will temporarily keep the pleat in place while you finish.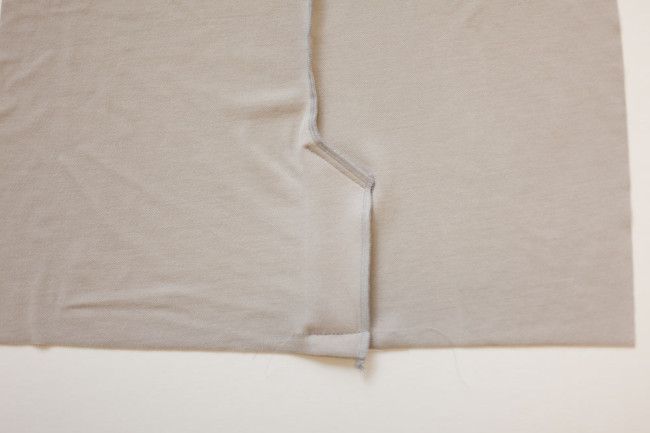 6) Topstitch pleat. Topstitch for 1″ along the curved top edge of the pleat to secure in place. You can use a straight stitch or a narrow (0.5mm wide) zigzag for this. Backstitch at each end of the stitching to secure.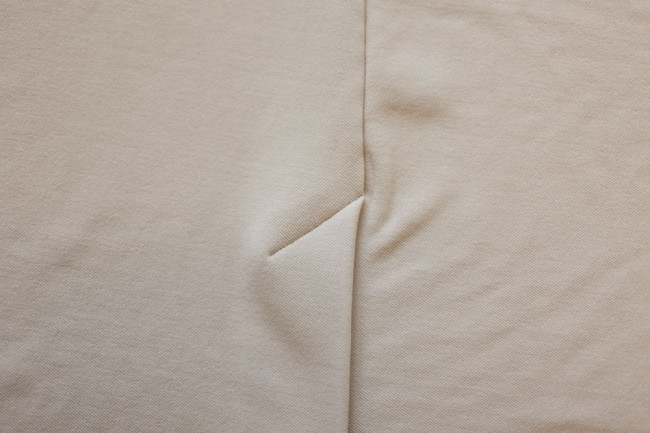 Here's what it will look like on the outside of the skirt.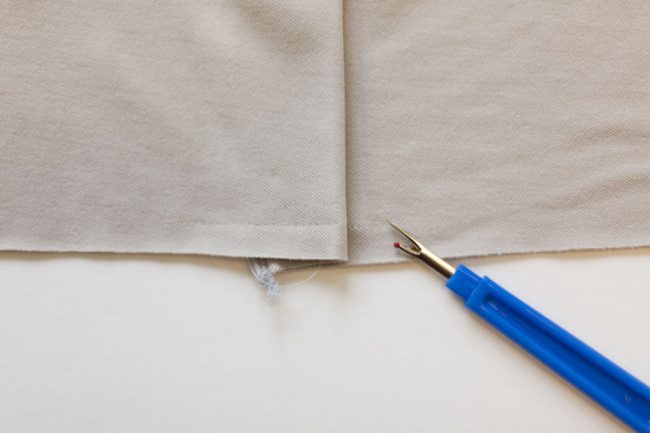 7) Remove the basting. Use a seam ripper to remove the temporary basting stitches holding the pleat closed.
Sew side panels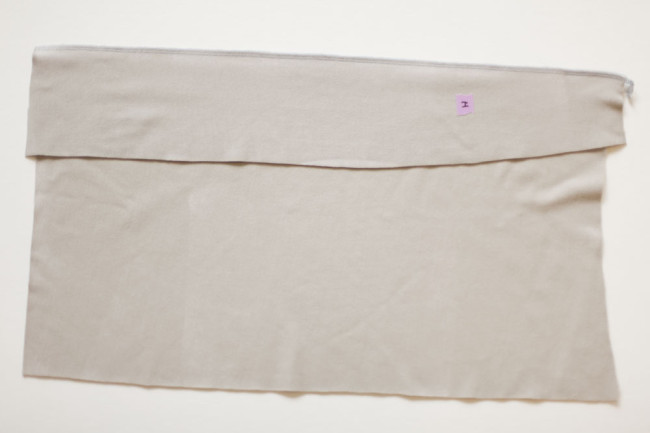 1) Stitch side panel. With right sides together, align the pencil skirt center (G) and one pencil skirt side (H) piece, matching the notches. Stitch.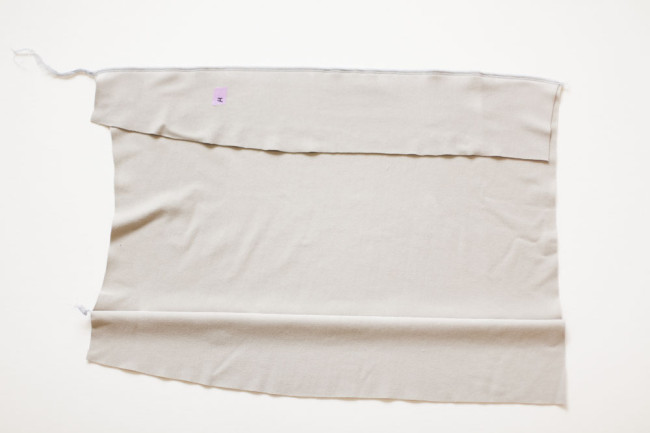 2) Stitch second side panel. Repeat for the second pencil skirt side (H) piece.
This will now be your skirt front unit.
Tomorrow, we'll be finishing up our Mabel skirts, no matter which version you're sewing. We'll be sewing the side seams, attaching the waistband, hemming, and finishing. See you there!