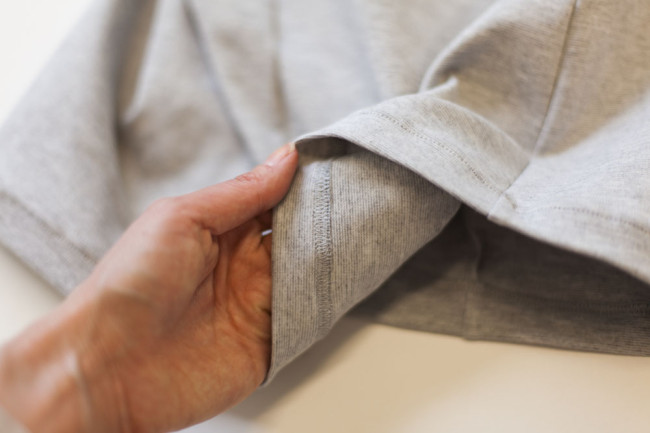 So far in our sewalong, we've cut out our fabric, constructed the waistband, added the placket for version 2, and sewn the kick pleat for version 3.
Today, we'll walk through the rest of the skirt construction, including sewing the remaing seams, attaching the waistband, hemming, and putting the finishing touches on.
Sew back seam (versions 1 & 2 only)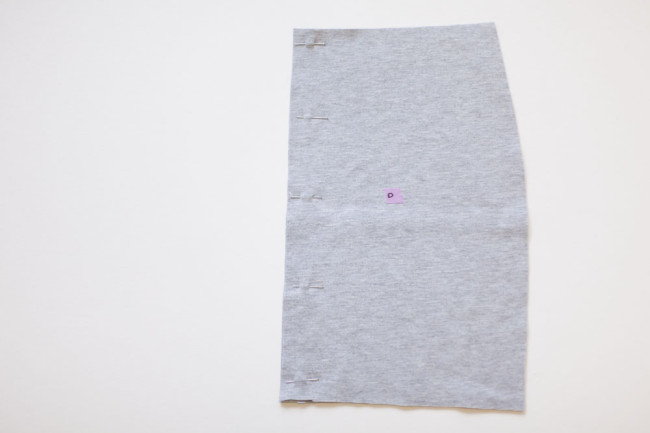 1) Pin the back seam. With right sides together, pin the skirt back pieces together at the center back.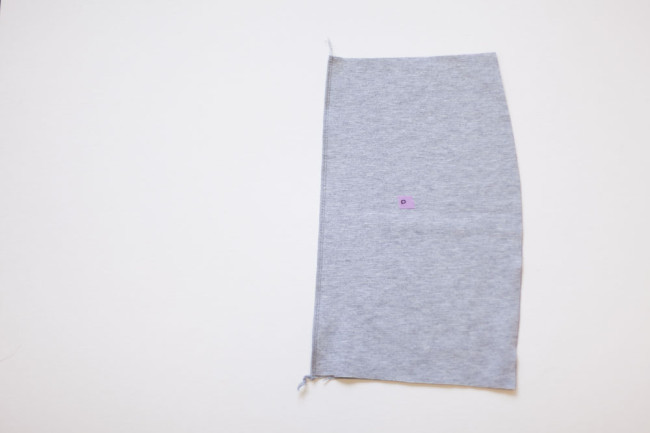 2) Stitch side seams. Using a serger or the narrow zigzag or stretch stitch, stitch the back seams.
Sew side seams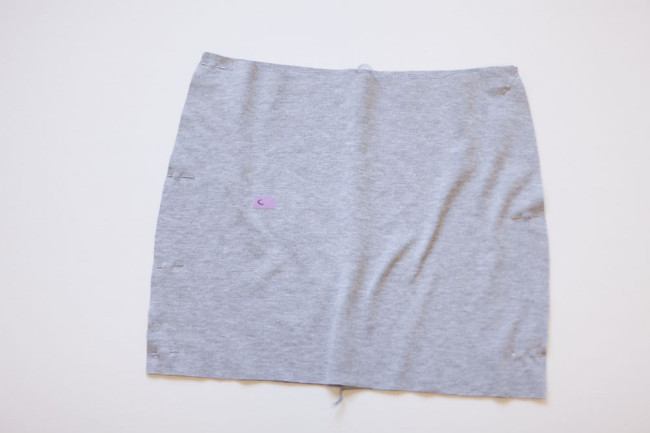 1) Pin the side seams. With right sides together, pin the skirt front to the skirt back at the side seams, aligning notches.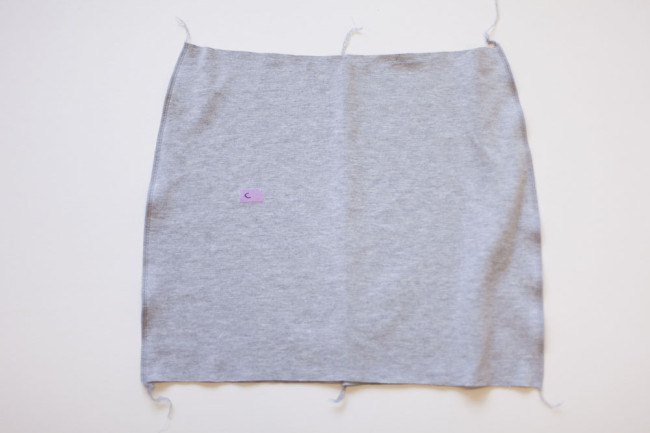 2) Stitch side seams. Using a serger or the narrow zigzag or stretch stitch, stitch the side seams.
Attach waistband to skirt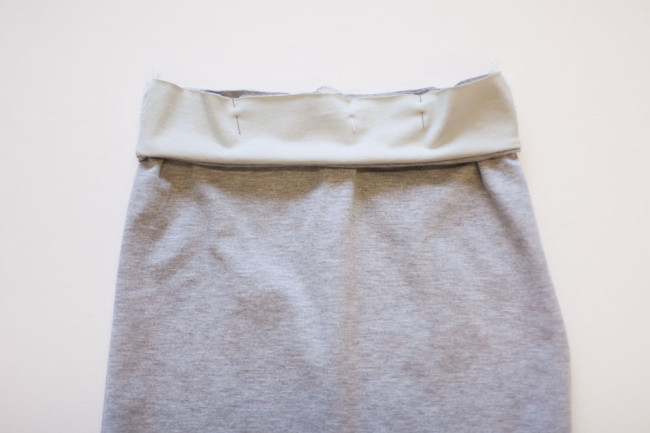 1) Pin waistband. Turn the skirt right side out. With right sides together, align the waistband and skirt, matching the side seams and notches. The waistband shell will be sandwiched between the skirt and the waistband lining. Pin.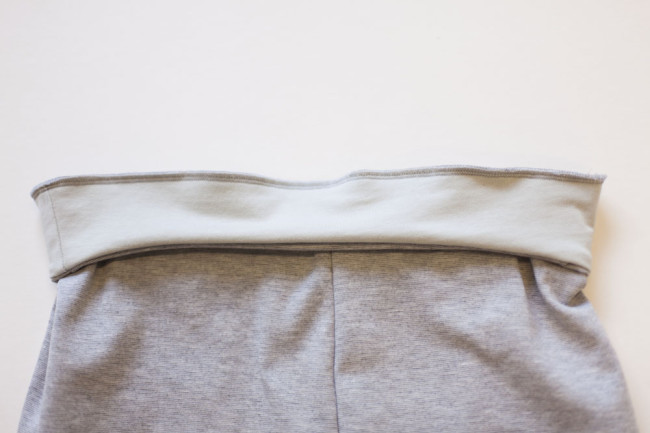 2) Stitch waistband. Stitch the waistband to the skirt in a continuous circle. Overlap the stitching for an inch or two at the end of the circle to keep things secure.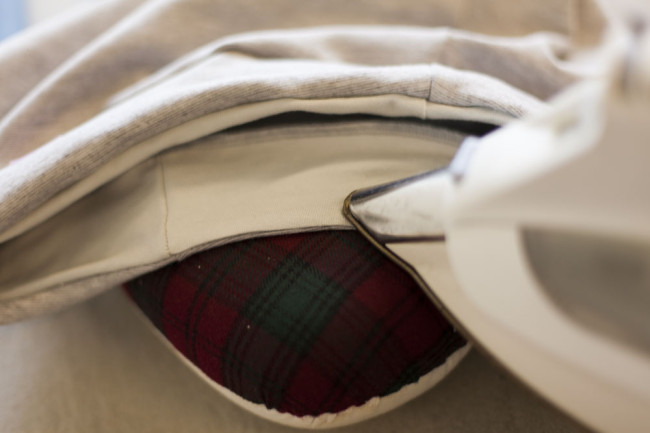 3) Turn and press. Press the waistband, making sure that the shell is rolling to the inside of the skirt. Press the waist seam to help the seam allowance lay flat and reduce bulk on the inside of the skirt.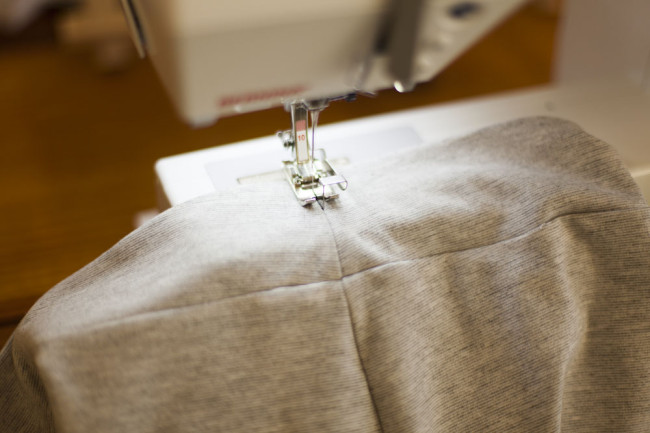 4) Stitch in the ditch. Using a single needle, stitch in the ditch at each side seam of the waistband.
Stitching in the ditch is an easy way to secure the waistband in place without the stitch line showing. To do this, simply use a single needle to stitch directly into the seam line at each waistband side seam.
Hem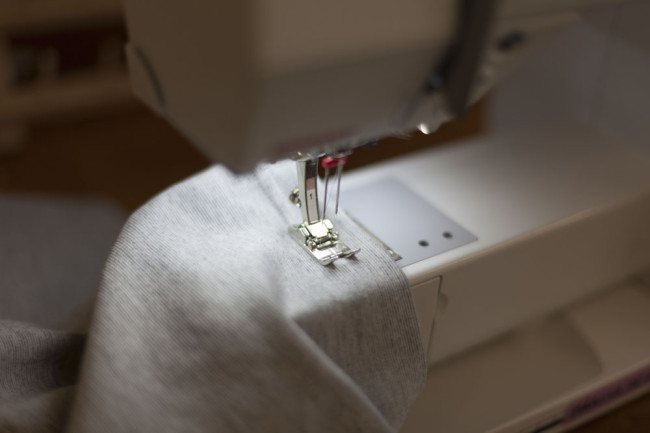 1) Hem. Use the twin needle technique to create a 1-inch hem. Or, if you have access to a coverstitch machine, you can use that instead.
Here's what the twin needle hem looks like on both the inside and the outside.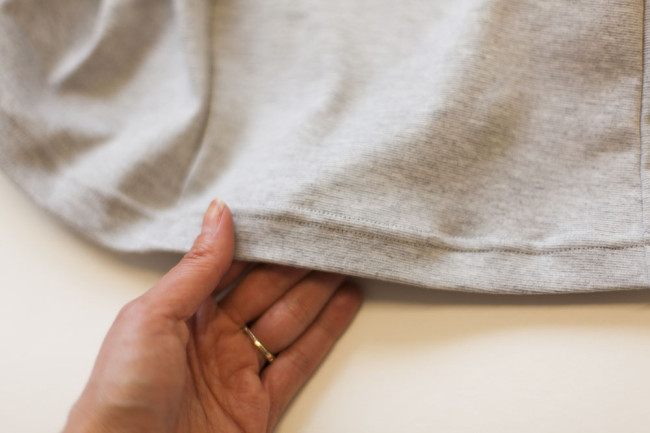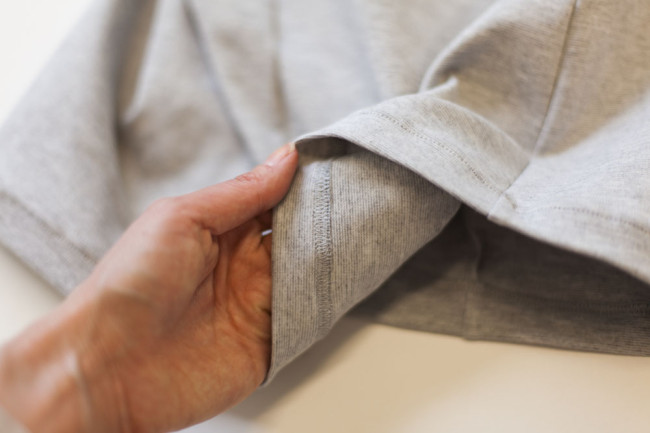 For a selection of other types of hem and edge finishes you can substitute, check out The Colette Guide to Sewing Knits! In the book, Alyson covers many alternatives, such as a band hem There are a lot of ways you can vary this!
Finish
1) Steam the finished skirt. If necessary, steam your finished skirt to smooth seam and remove wrinkles.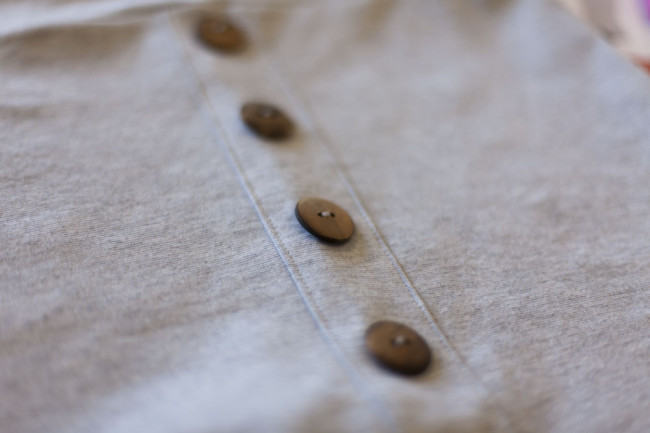 2) Sew buttons on version 2. If you're making version 2, sew buttons at button placement marks along the front of the placket.
Your Mabel is now complete!
Be sure to add you finished creations to our Flickr pool with the tag "mabel."
And don't forget about the Knitcation contest! You can use the Mabel to create your own travel wardrobe and enter to win some fabulous prizes!