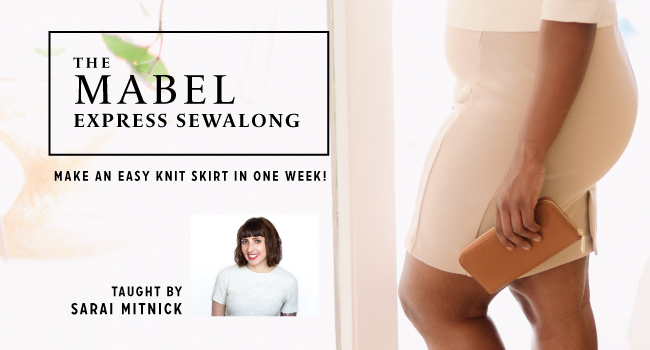 Welcome to the Mabel Express Sewalong!
In this sewalong, we'll be spending just one week sewing through each step to create your very own Mabel knit skirt.
Whether you're making a mini skirt (version 1), button skirt (version 2), or pencil skirt with kick pleat (version 3), we'll have you covered. If this is your first time sewing with knits, you're in luck. Mabel is the perfect starter project, simple to make and extremely useful in your wardrobe.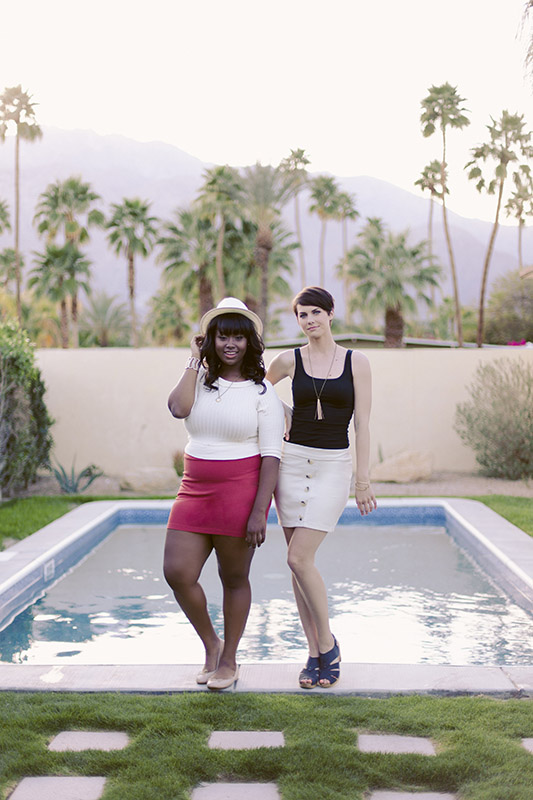 Your teacher
I'm Sarai, founder of Colette Patterns, publisher of the Mabel pattern and The Colette Guide to Sewing Knits. We created the Mabel pattern with designer Alyson Clair, whose expertise in knitwear design will help inform the techniques you'll learn in this sewalong.
How it works
Our sewalongs are simple. We'll publish a series of posts detailing each step in the process of fitting and sewing your Mabel skirt. You can sew along with us, ask questions, and share your techniques and advice with others.
Feel free to leave comments here on the blog, or join our Sewalongs Facebook group to post thoughts, questions, and photos. We try our best to answer as many questions as possible, but encourage you to jump in and help each other out as well.
What's covered
Today, we're introducing the sewalong. Tomorrow, we'll cover the fabric and supplies you'll need to make your skirt.
After that, you'll have some time to buy your pattern and any other supplies you might need, if you haven't already.
On Monday, we'll talk in a little more detail about sewing with knits, and what to do if you don't have a serger.
We'll be back June 2 to start walking through the sewing step-by-step. From this point, the whole thing will be done in one week. You can sew a little each day, or follow along with the steps and make your skirt over the weekend.