Hi, Caitlin here! How's your Rooibos Sewalong planning going?
Today I'm going to talk a little bit about fabric and interfacing choices. These are just some general guidelines to consider for this project, not hard and fast rules. For some more info about different types of fabrics, check out the fabric series I wrote earlier this year.
The Rooibos dress is structured and fitted throughout the bodice. The skirt is a little wide so it's not figure-hugging but it is relatively fitted through the hips.
Because the style is tailored, this means that it will fit relatively close to the body and benefit from a fabric without much drape. A very drapey fabric will have a very different look that may sag from the weight of the design lines. A medium weight fabric is the best choice for this style. With this in mind, let's figure out some good fabrics for the Rooibos.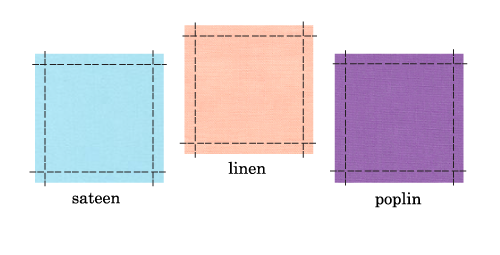 Linen and Cotton Fabrics: If choosing a stretch, choose one that has very little lycra in it. When using a stretch fabric, fitting can be a little tricky because the fabric stretches, so the less stretch the better. Twill tends to have a thick feel. It will drape a bit stiff and will contour well with those bodice design lines. Thicker shirtings would also work very well. Before choosing a shirting fabric, check its transparency in case you need to add lining. Other lovely choices: sateen, polished cotton, linen, poplin.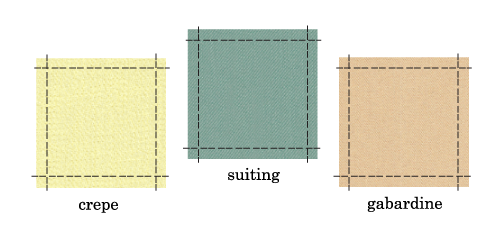 Wool Fabrics: Since wool fabrics tend to be rather thick, look for light to medium weight wools such as gabardine or suiting. Gabardine is great because it resists wrinkles. You'll probably want to line your wool dress unless you plan on wearing a slip beneath it. Wool can be quite itchy even if it has a soft hand. Other lovely choices: heavy crepe, wool blends, double knit.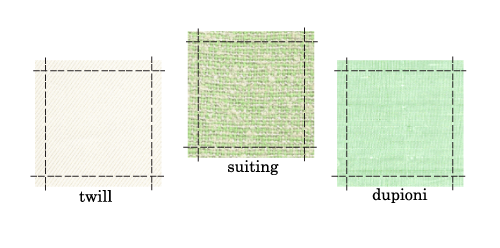 Silk Fabrics: Crepe de chine is one of the most easily found silks but it is quite drapey. This dress needs something stiffer. My suggestion is to look for a twill or lightweight dupioni. Both of these weaves have a stiff drape which works well to keep the pattern's structure. If choosing dupioni, take care not to choose one that is too thick as the skirt will stand away from the body. Other lovely choices: suiting, shantung.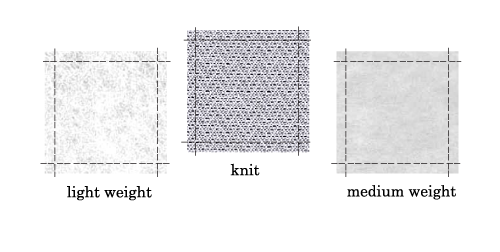 Interfacing: When choosing interfacing, go for something that is the same weight or a little lighter than the dress fabric. If using a stretch fabric, use knit interfacing. Heavy interfacing on a lightweight fabric can cause sagging because it pulls down the the non-interfaced fabric. It can also feel hard or darken the fabric because heavier interfacing tends to be opaque. When you buy your interfacing, have a sample of your dress fabric handy. Be sure to ask for help if you need it!
For those of you participating in the sewalong, what fabrics are you thinking about using?
Or, if you've made this dress before, do you have any recommendations for others?