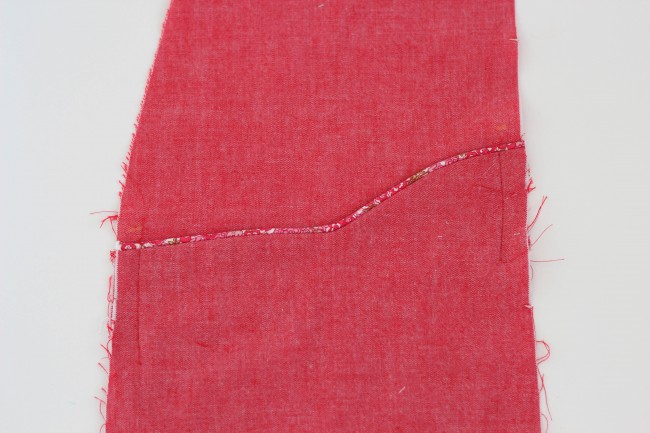 It's time to make some pockets! This is really the last tricky thing you need to do for the pattern. And it's not actually very tricky.
We're going to be making pockets with the optional piping in this post. As usual, you can feel free to omit the piping if you like. Let's get started!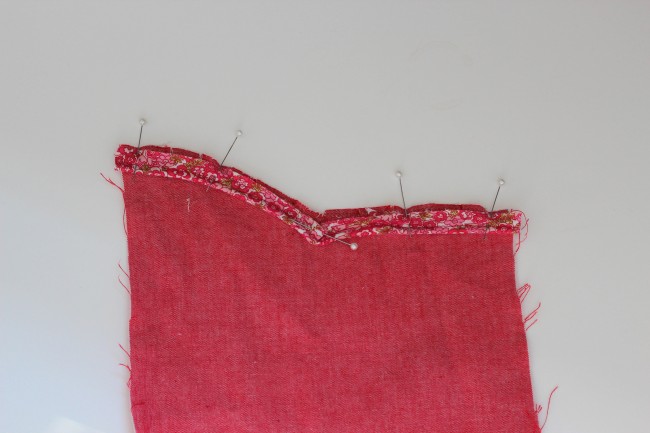 1. Start by pinning the piping along the upper edge of the lower skirt side front piece. You can do this in the same way you did the piping for the neckline: mark the seamline (either with chalk or basting), and pin the piping with the stitches next to the cord aligned with the seamline. Make a little fold in the piping seam allowance towards the center, where there is that small dip.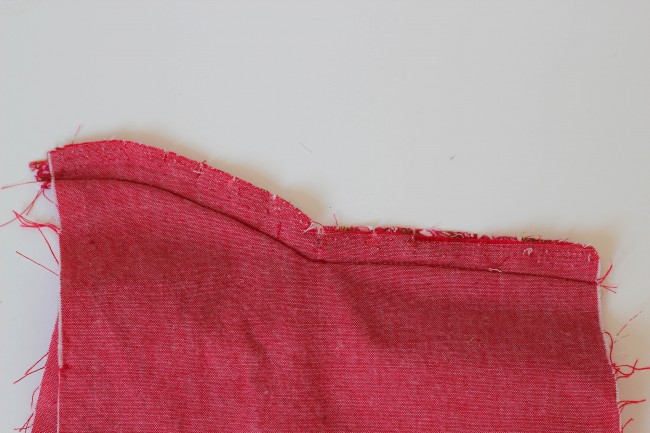 2. Baste the piping to the piece. You can use a contrasting thread color if you like.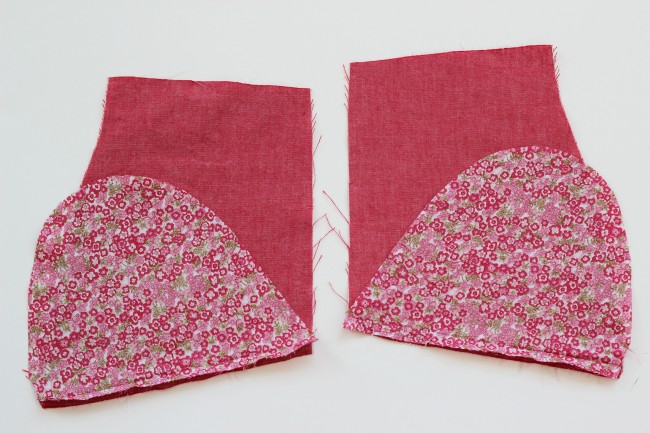 3. With right sides together, pin the under pocket to the upper skirt side front piece.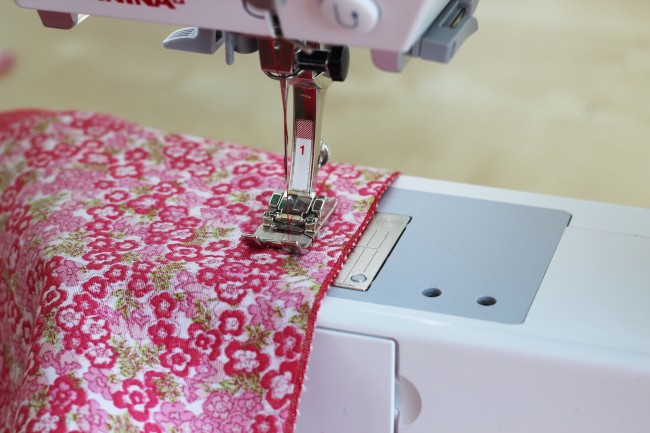 4. Sew these pieces together, finish the seam and press it towards the pocket.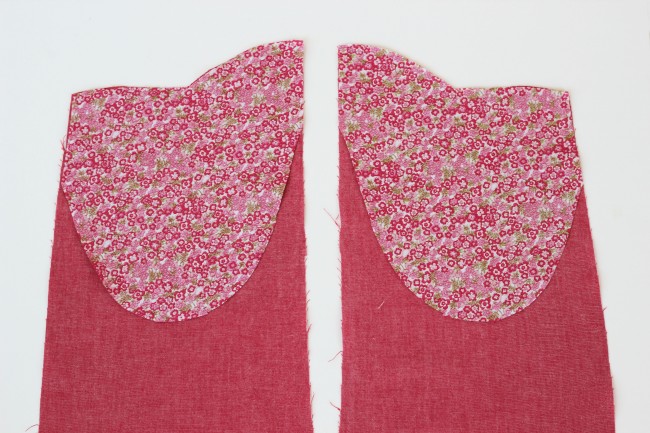 5. With right sides together, pin the over pocket to the lower skirt side front. The piping should be sandwiched between these two layers.
6. Stitch these pieces together, stitching right over your contrasting basting stitches. Use a piping foot, or a zipper foot if you are using piping. When you reach the center dip, sink the needle down and life the presser foot. Pivot the fabric and place the presser foot back down. Sew to the end.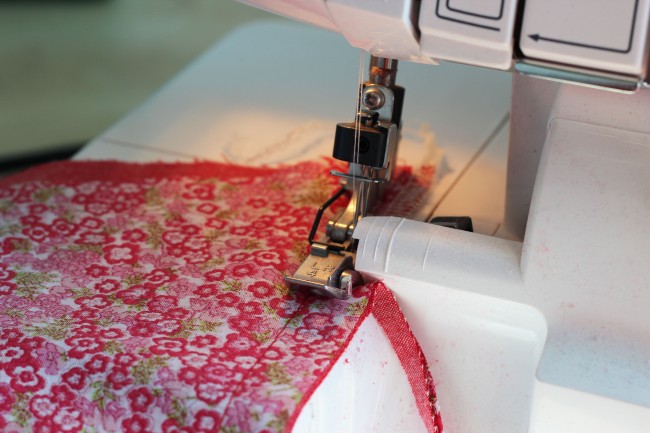 7. Finish this seam. As you can see, I decided to serge mine.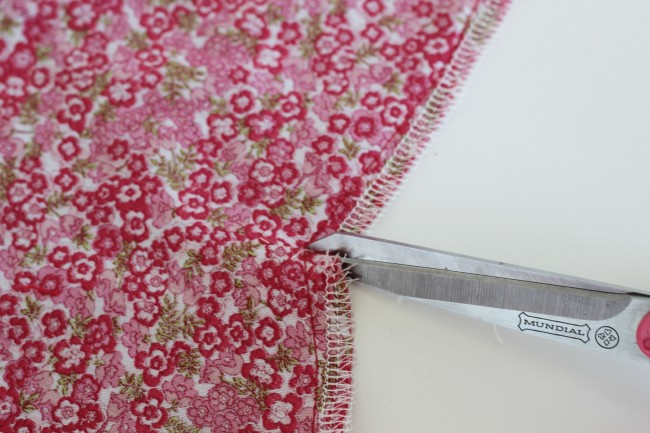 8. Clip to the stitching at the center. Take care not to clip through the stitches.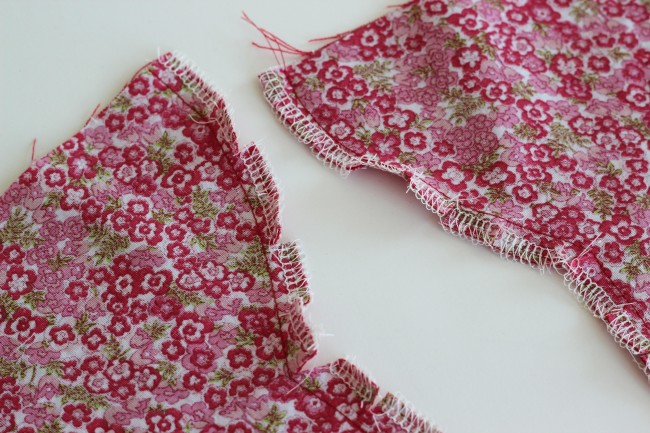 9. Clip the curves along the rest of the seam.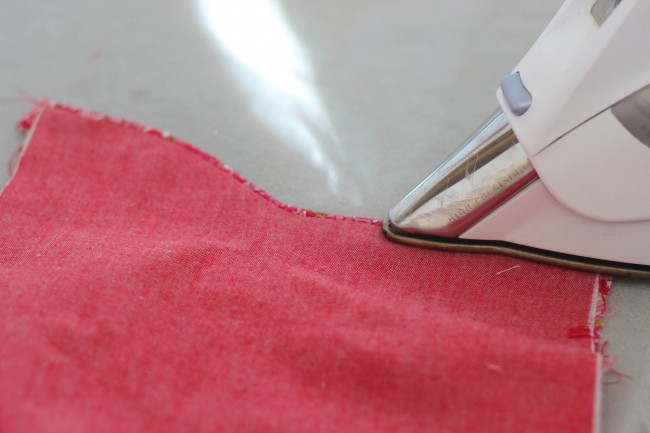 10. Turn the facing to the inside, and press this seam flat.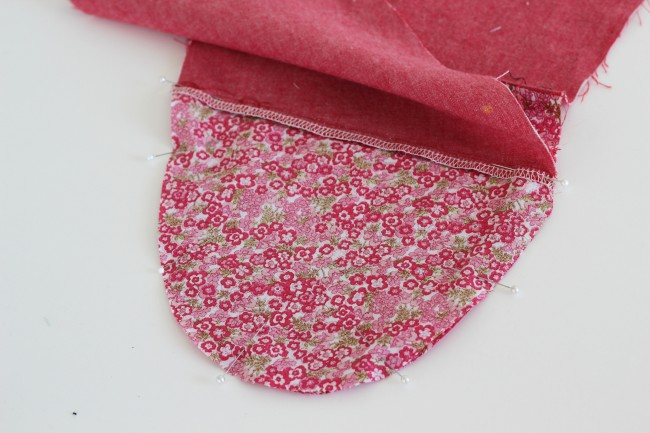 11. With right sides together, pin the under pocket to the over pocket.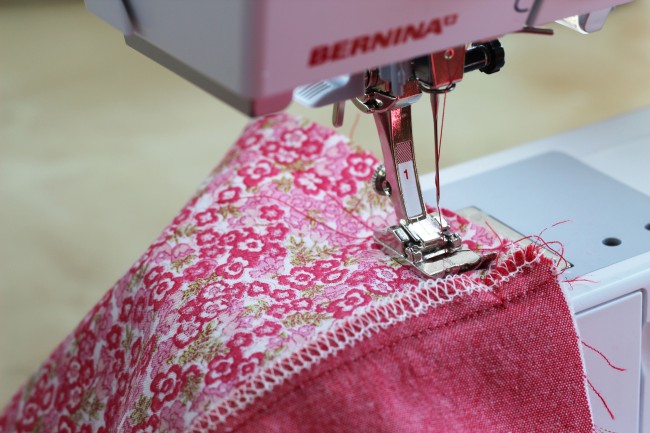 12. Sew the pockets together, beginning and ending at the inner pocket seamline.
At this point, you can finish the round pocket edges (serge, pink, or another seam finish).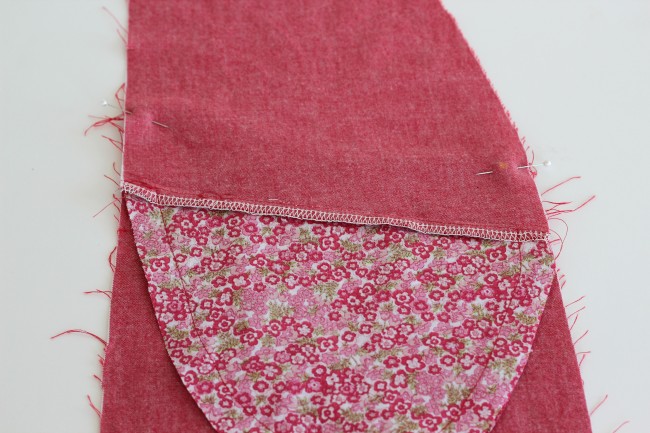 13. Lay the whole unit out flat, and pin at the side seams of the pocket.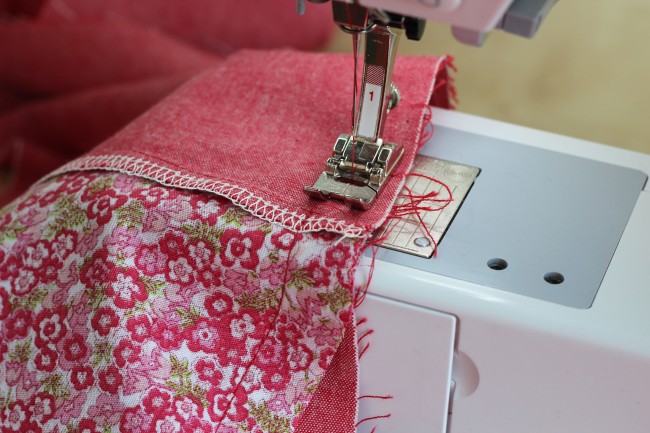 14. Machine baste the side seams to hold the pockets in place.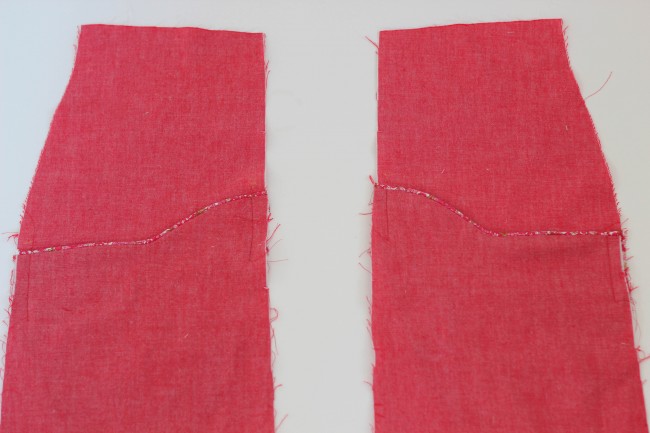 And we're done! Our front side panels of the skirt are now assembled, with the pockets held securely in place.
In our next installment on Tuesday 08/23, we're going to do the final steps of assembling and finishing. But really, you've finished the hard parts already. Congrats!