Welcome to the Phoebe sewalong! Together we'll be working through both versions of the Phoebe dress, and in the process we'll cover all sorts of useful sewing skills.
Phoebe is a chic and modern princess seam sheath dress with endless styling possibilities. Version 1 features a double-breasted bodice, and Version 2 has a clean and classic look. Layer Phoebe over long sleeves and tights for winter, or use a summery fabric for warmer weather.
If you don't have your own copy of the pattern yet, you can pick it up in the Colette Patterns shop, or from one of our many stockists.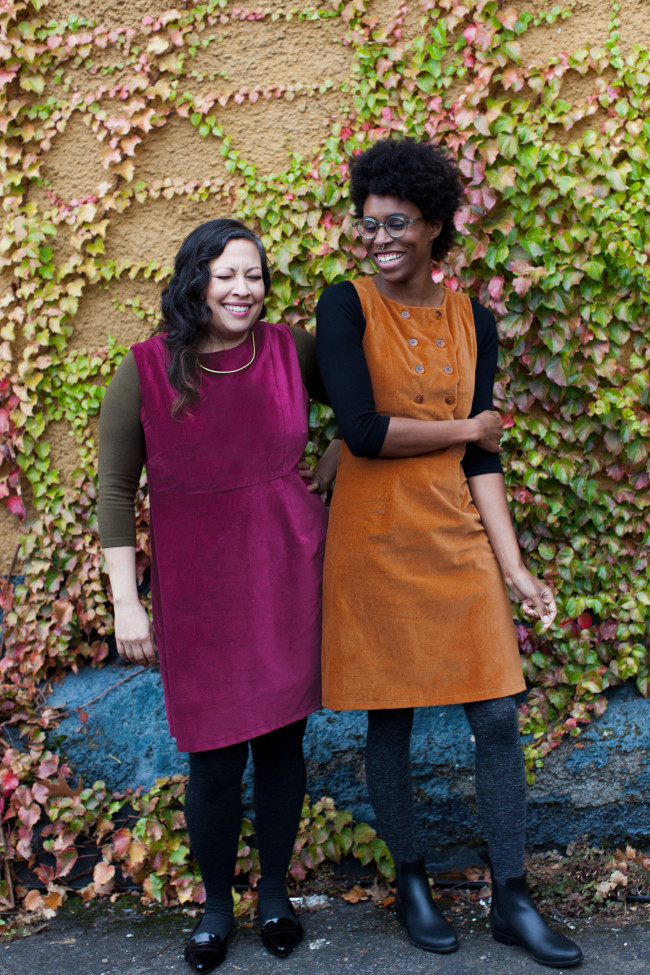 Your teacher
I'm Devon Iott, a sewing educator living in Nashville by way of Los Angeles and Ohio. I currently work as the Education Creative Coordinator for Husqvarna Viking and Pfaff brand sewing machines, and I teach sewing classes at local Nashville shop Craft South. You can learn more about me and my sewing exploits on my blog Miss Make.
How it works
Our sewalongs are simple. We'll publish a series of posts detailing each step in the process of fitting and sewing your pattern. You can sew along with us, ask questions, and share your techniques and advice with others.
Feel free to leave comments here on the blog, or join our Sewalongs Facebook group to post thoughts, questions, and photos. We try our best to answer as many questions as possible, but encourage you to jump in and help each other out as well.
What's covered
We'll start by going over what materials and supplies you'll need for your Phoebe.
Then we'll work through a series of adjustment lessons to help you customize your Phoebe to fit you uniquely.
After that we'll dive in to construction! Depending on which version you make, you'll be learning about darts, princess seams, lining, buttonholes, a center zipper, and more.
And no sewalong is complete without a parade post – we'll finish things off by sharing some of your finished Phoebes.