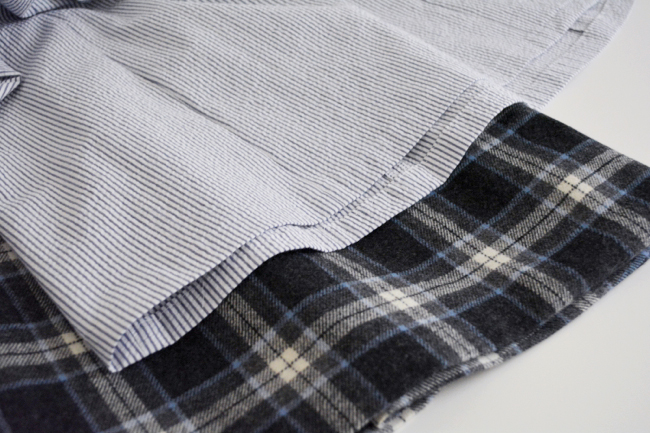 It's finally time to finish up our Dahlias!
Blind HEM
1) Press first fold. Fold the bottom edge of the skirt 1/4″ to the wrong side and press.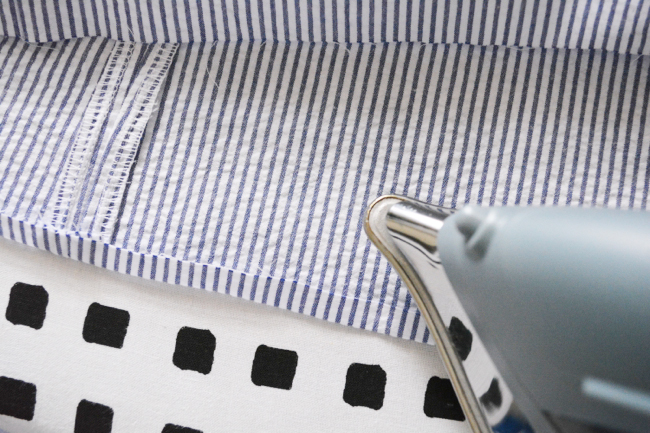 2) Press second fold. Fold the bottom edge 3/4″ to the wrong side again and press.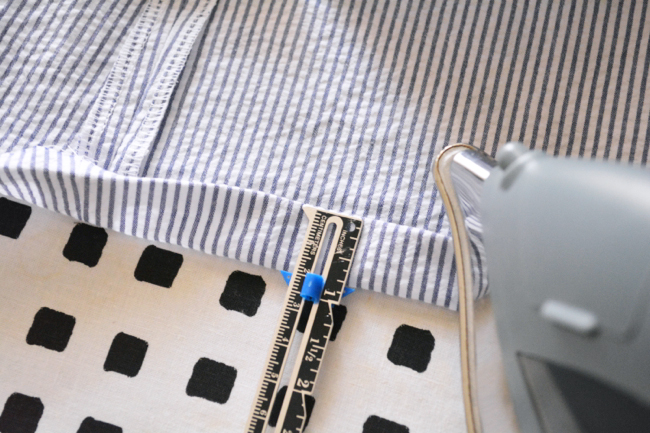 3) Version 1 specifics. If you're doing version 1, open the kick pleat flat along the bottom edge when you're folding and pressing the hem.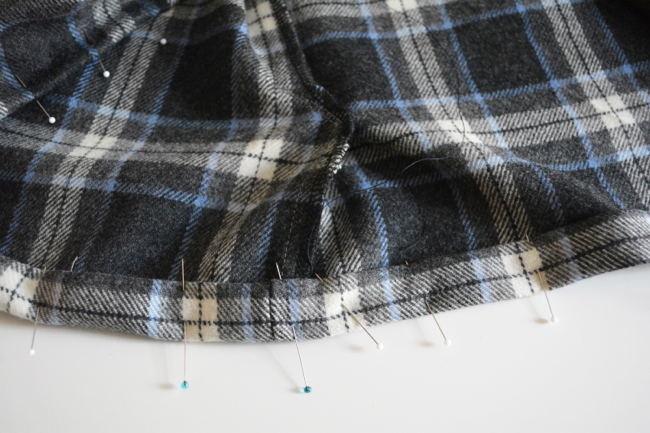 You may find it helpful to trim 1.25″ off the kick pleat seam allowance to help reduce bulk.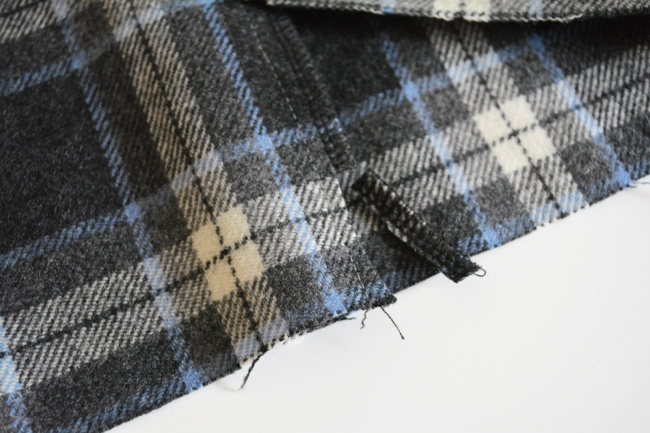 4) Fold hem. To get ready to machine stitch a blind hem, fold the pressed hem towards the right side of the skirt so that a scant 1/4″ is extending beyond the edge.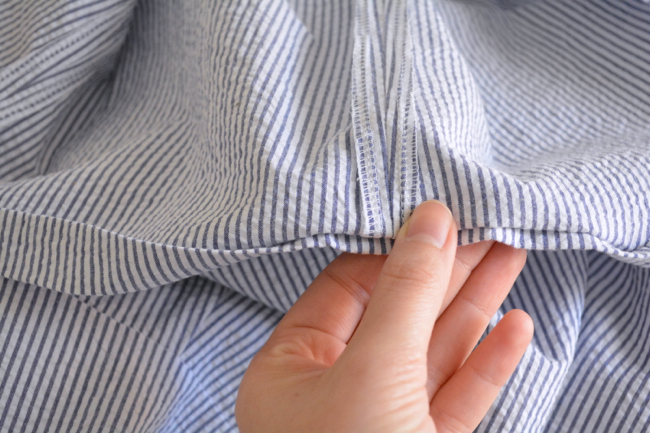 5) Stitch hem. Put the blind hem foot on your machine and select a blind hem stitch, which looks like large zigzags separated by several smaller zigzags or straight stitches. On the foot, you'll notice that if you turn the screw, it moves a plastic piece back and forth (it's red in the photo below). The fold of the fabric should run right along this plastic piece. The goal is to play around with the width setting and the screw position until the larger zig zags take just a tiny 'bite' out of the fold and the other stitches land in the 1/4″ sticking out beyond the edge.
If you're not sure, definitely sew a test piece first.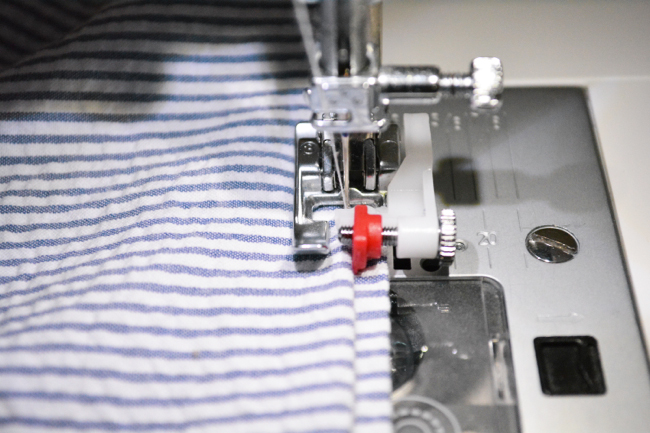 Stitch all the way around, folding the hem as you go.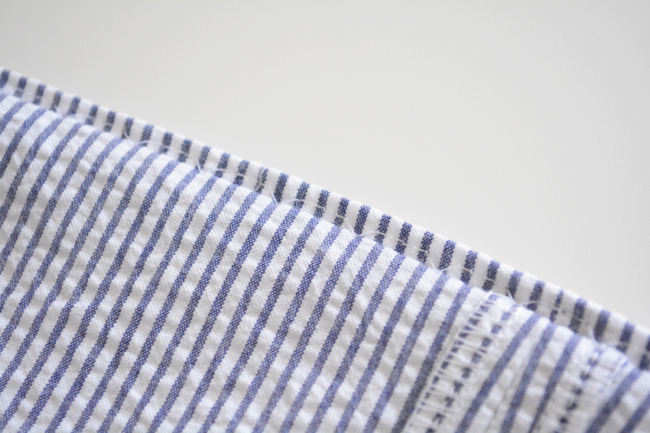 Once finished, unfold and press. On the outside, you should just see the tiny 'bites' as very small stitches.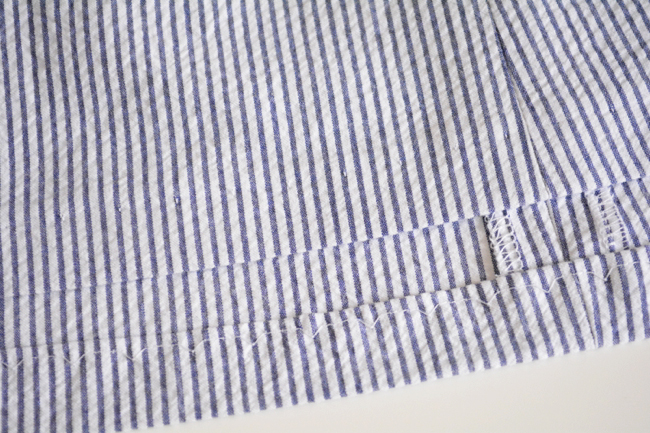 Alternatively, hand stitch a blind hem. Below is a catch stitch. For more detailed photos of various hand stitches, check out this post on the Coletterie.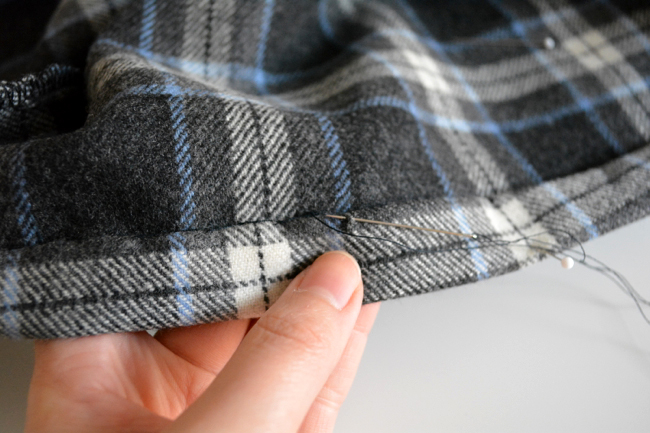 Lining
If your dress is fully lined, trim 1″ off the lining and hem it up 1″ so that the finished length is 1″ shorter than the shell. Since it's on the inside and won't be visible, there's not really a need to do a blind hem; you can sew a machine stitched double fold hem.
Alternatively, just serge 2″ off the bottom edge.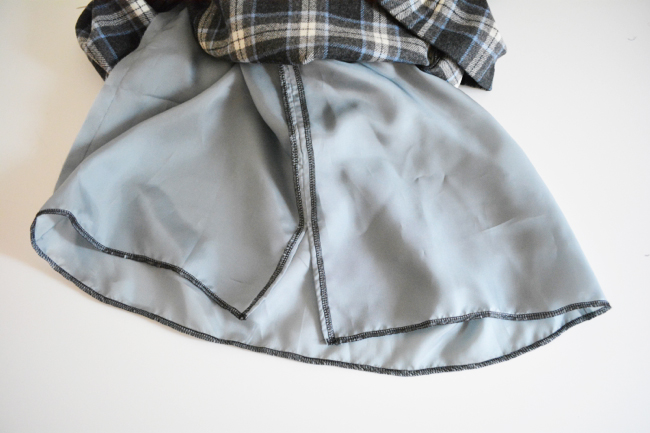 FINISH
Remove any visible basting stitches and clip any remaining threads. Carefully press your dress, using a press cloth to protect your fabric.
Congratulations, you made a Dahlia! Pat yourself on the back and wear it with pride. If you finish your dresses within the next week, be sure to upload a photo to the Colette Patterns Flickr Pool. In a week we'll publish a parade post of some of your beautiful finished work. Please comment below with any final questions!