Drumroll, please…
And now for the best part of the sewalong, a parade of some finished Dahlias from the Colette Patterns Flickr Pool!
Above each photo is a link to that picture in the pool, so if you'd like to see more pictures or get more information (some have blog posts) then be sure to click through.
It seems like a lot of you drew inspiration from the sample photos, because you were really feeling the plaid!
Pretty purple and green from Rachel Man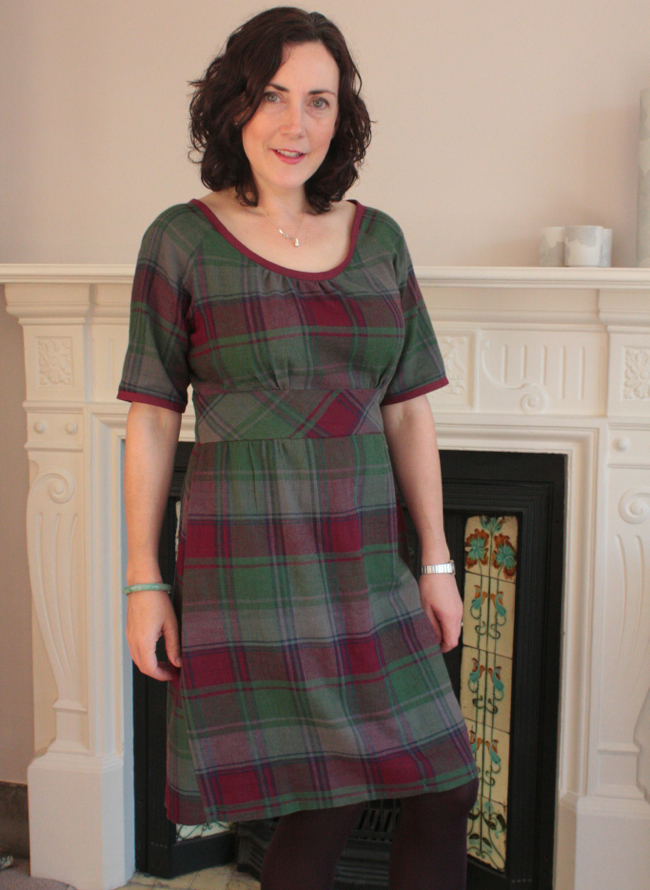 A blue number from sleeptillseven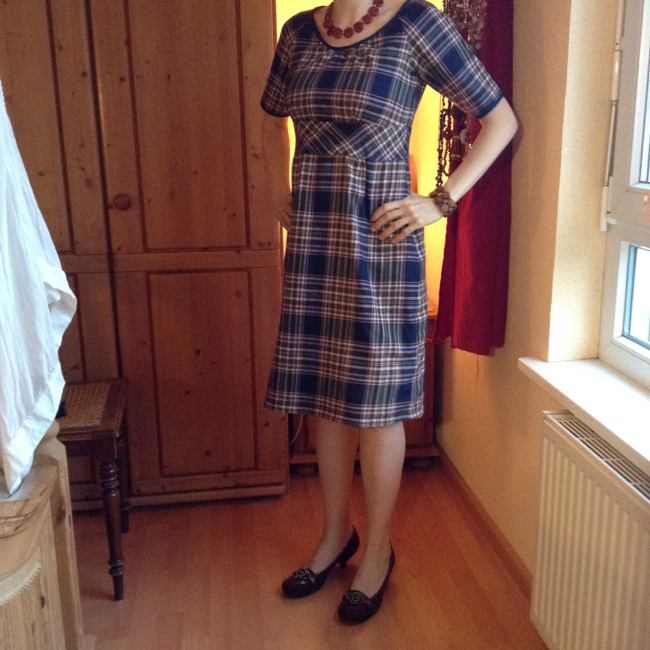 Love the bias cut center panels from norasroom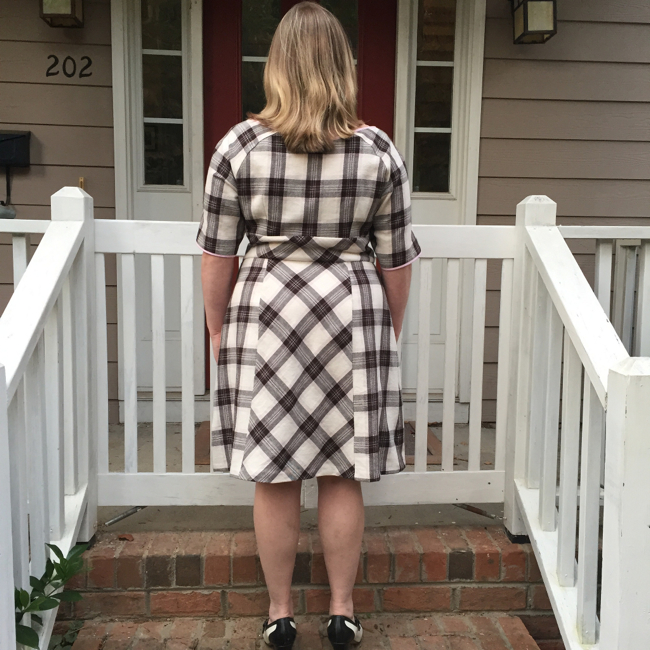 A cozy rendition from Lilly Warner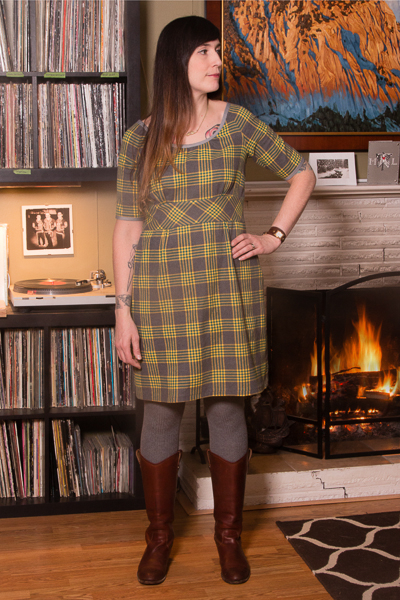 Very festive layers from Valeria Breveglieri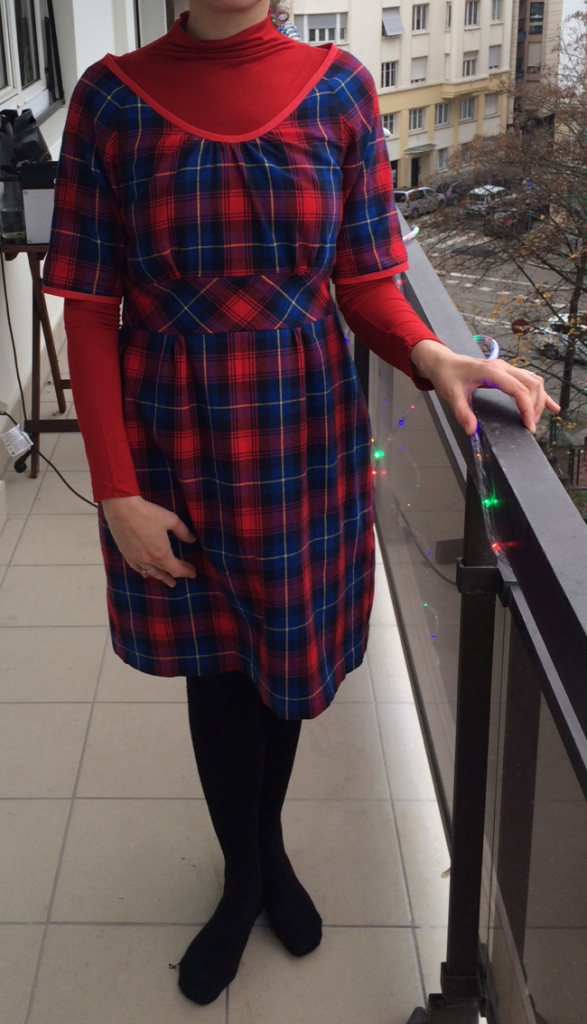 A black wool flannel version from chloeti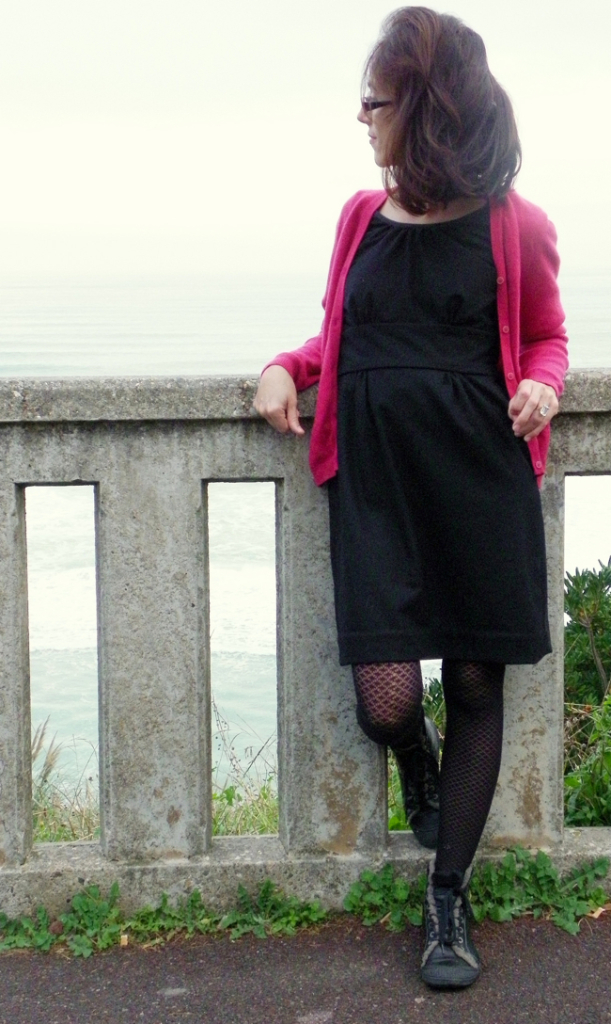 Cute color blocking from Scootchover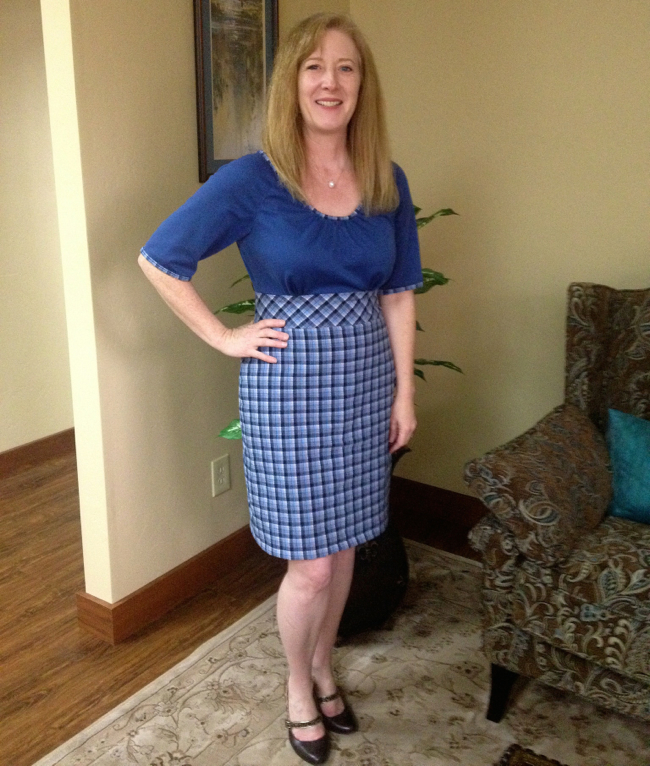 A subtle gray stripe from annettejong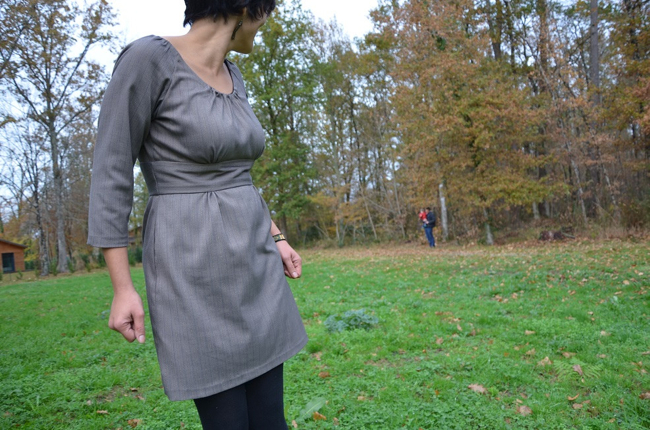 Is that gold bias tape I see from Tanya??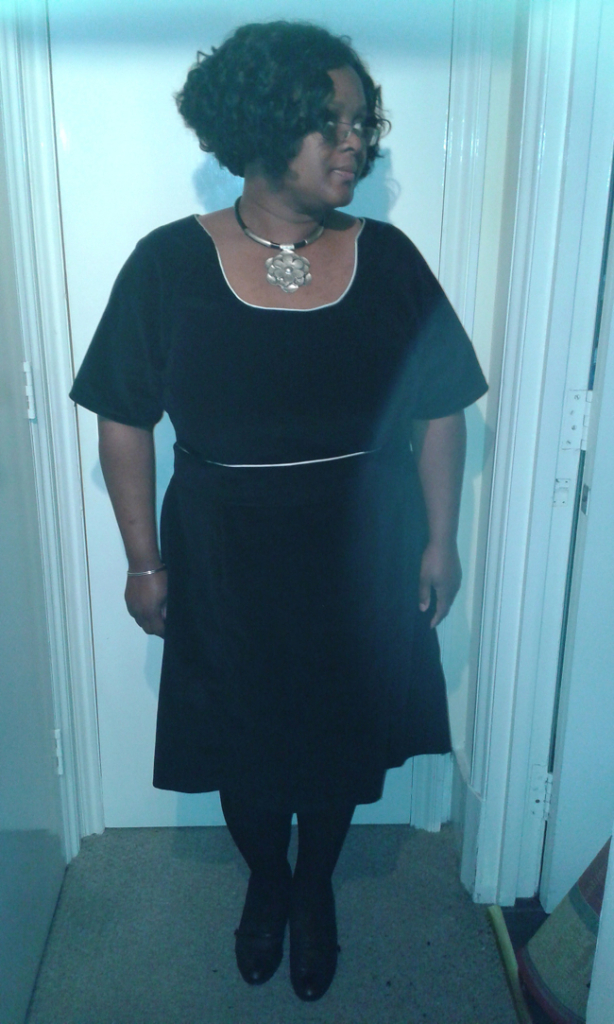 A pretty textured white Dahlia from uncia28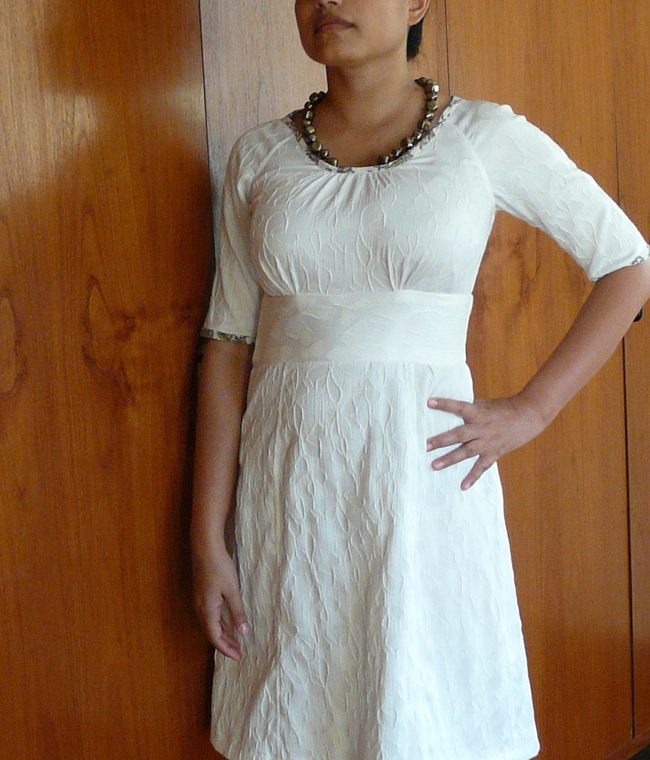 Love these lengthened sleeves from Sylvia CW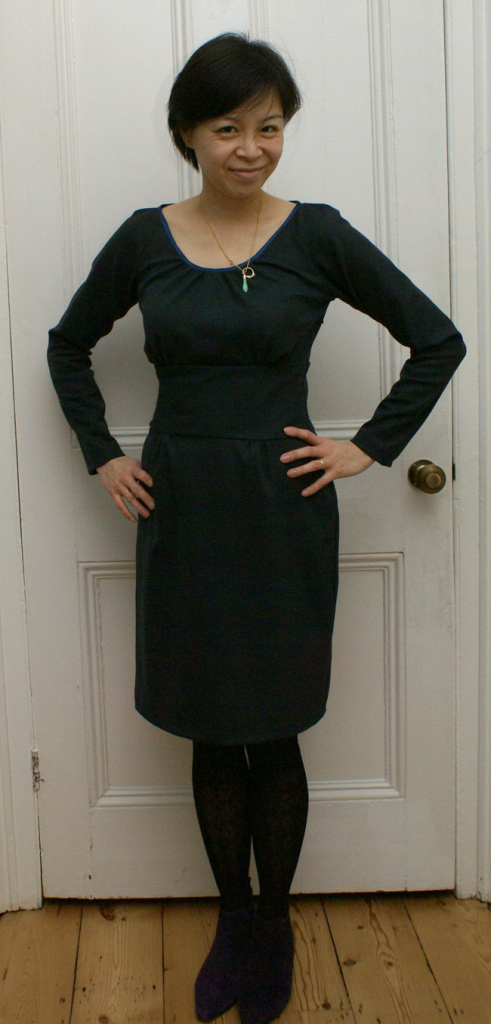 Adorable polka dots from Rose Black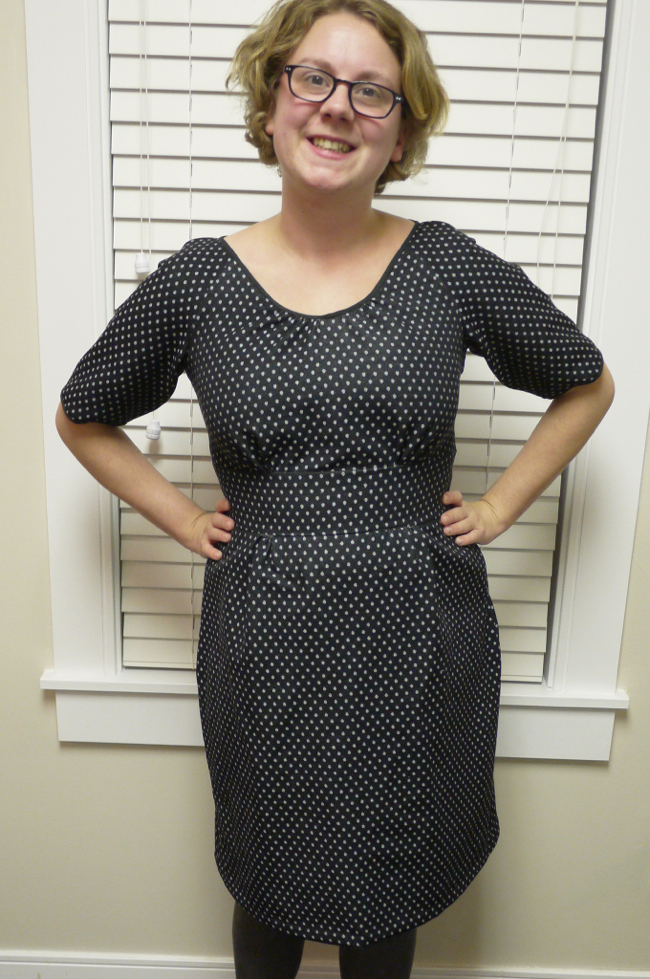 And lastly, usually I wouldn't include a photo of myself, but as of last night no one else had posted a Version 2 in the Flickr Pool, so I thought I'd include mine so Version 2 didn't feel left out. Plus now you get to see what all that seersucker became: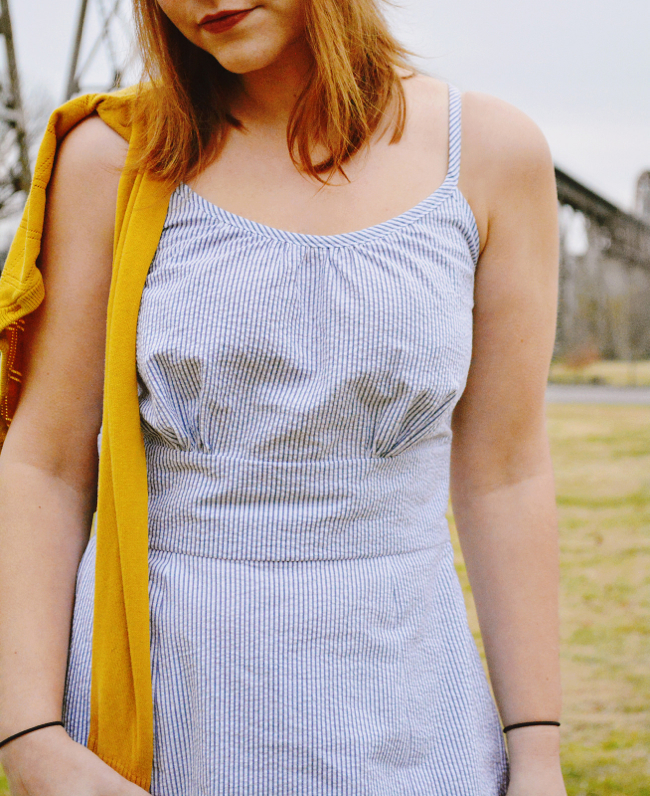 That'll do it for the Dahlia sewalong! I hope everyone learned a little something and had a lot of fun. Happy sewing!