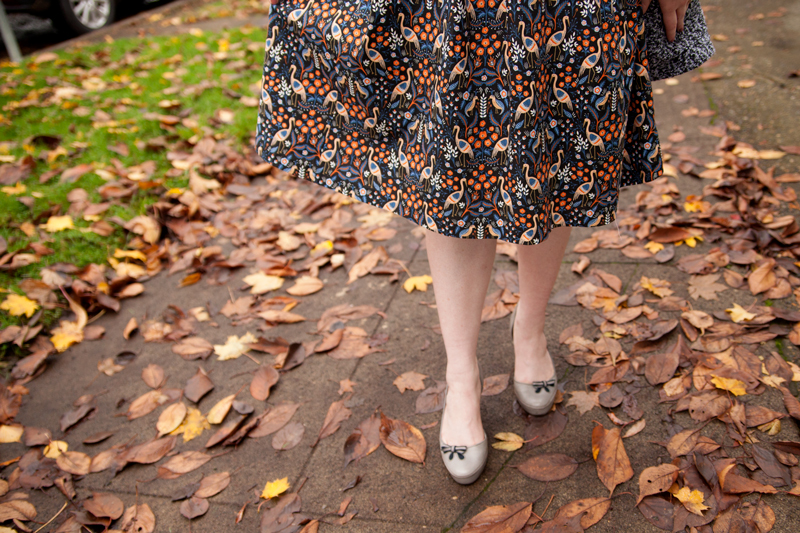 Guiding you all through the Rue Sewalong has been such a pleasure. Even with some setbacks, we all kept with it and set out to finish what we started! Rue is an intermediate pattern that was a challenge for some of you and I couldn't be more proud. Thank you for sewing along with me and I'll see you all in the next Colette Pattern's Sewalong! Happy sewing!
Haley's Finished Rue
I'm so happy with how Haley's Rue turned out! We stopped at a coffee shop on our way back from taking photos and right away she got an "I love your dress!" from the barista. I'm most proud of the super-matched waist seam at center back. It took me forever to finally get a hang of that technique and now that I've got it down, it makes me smile every time.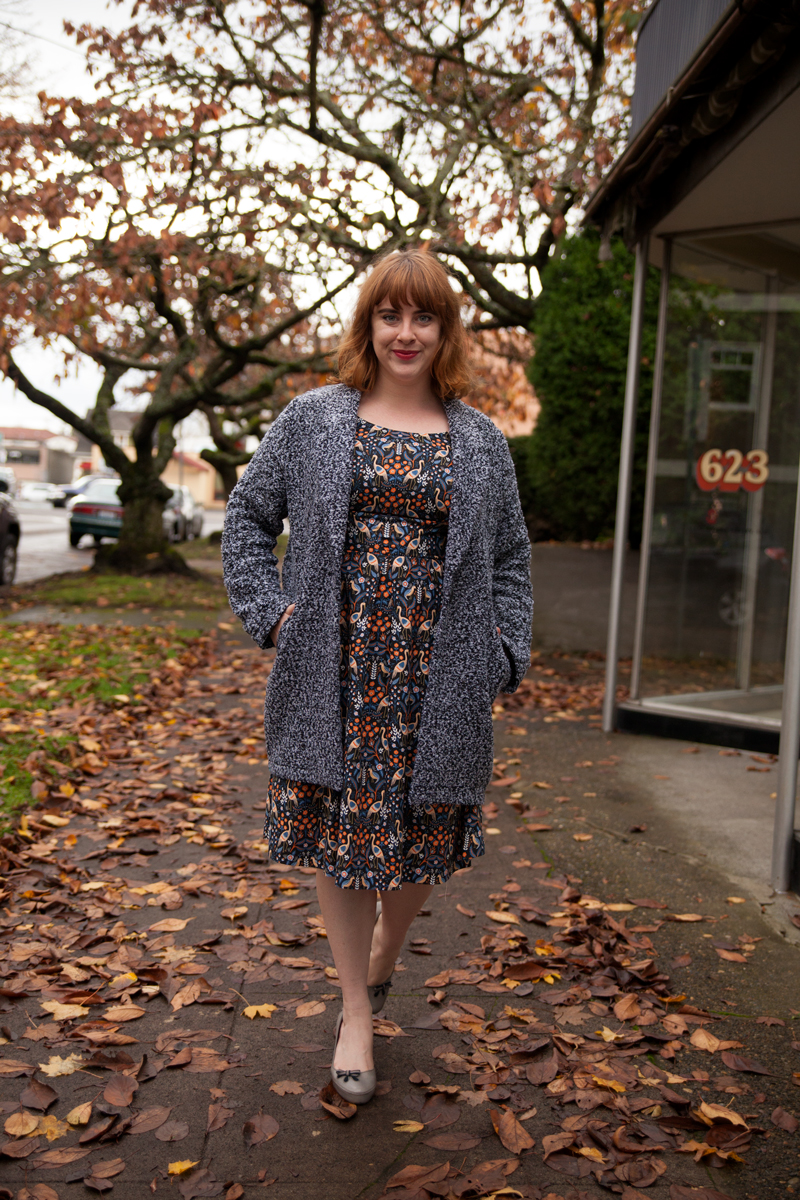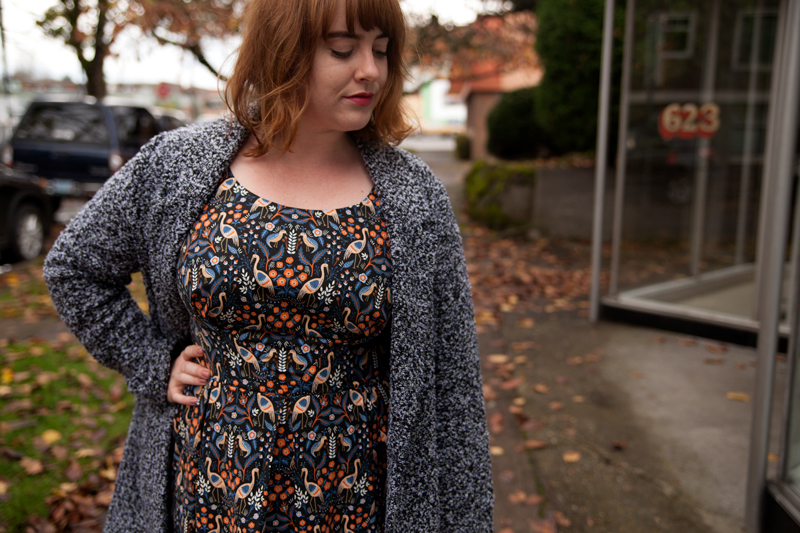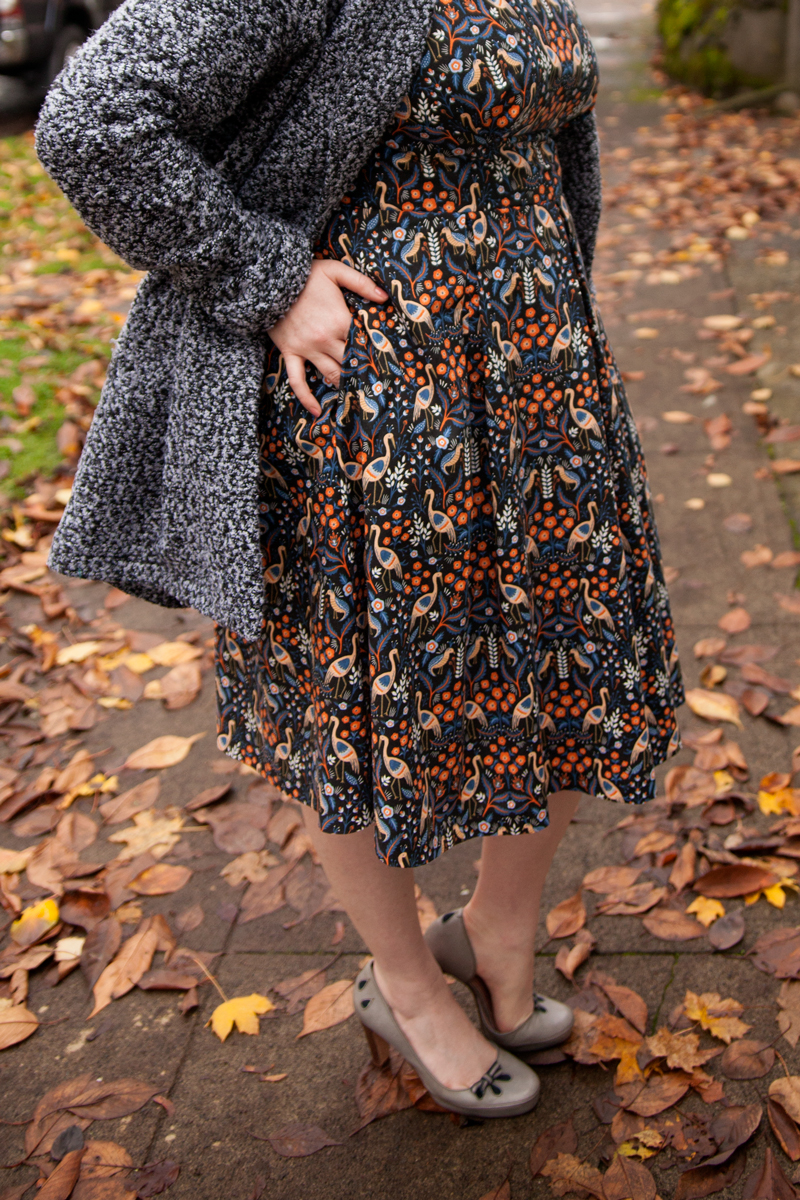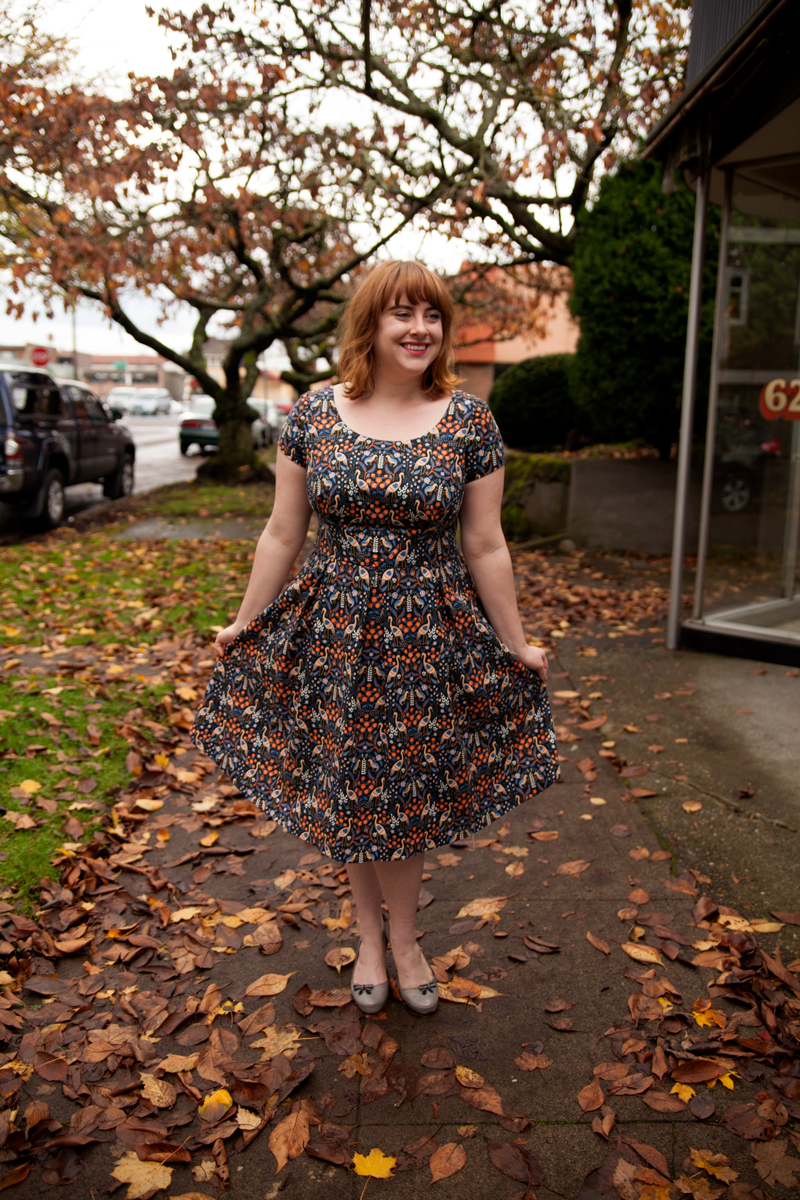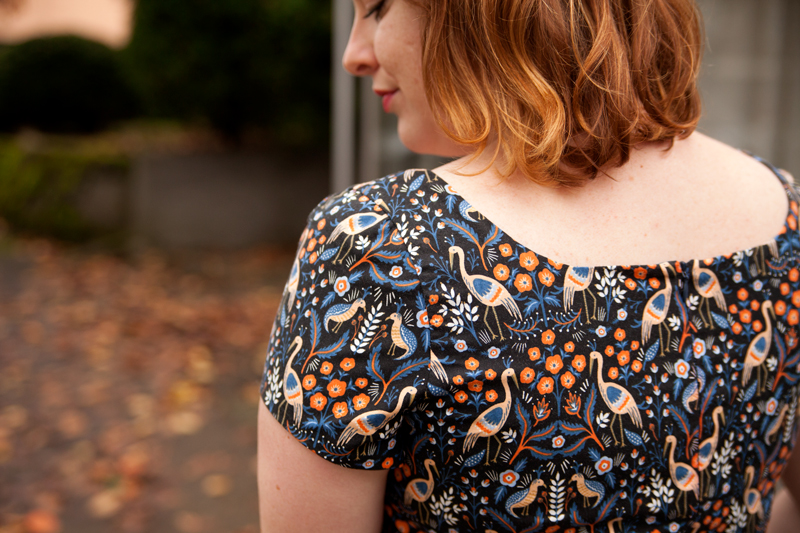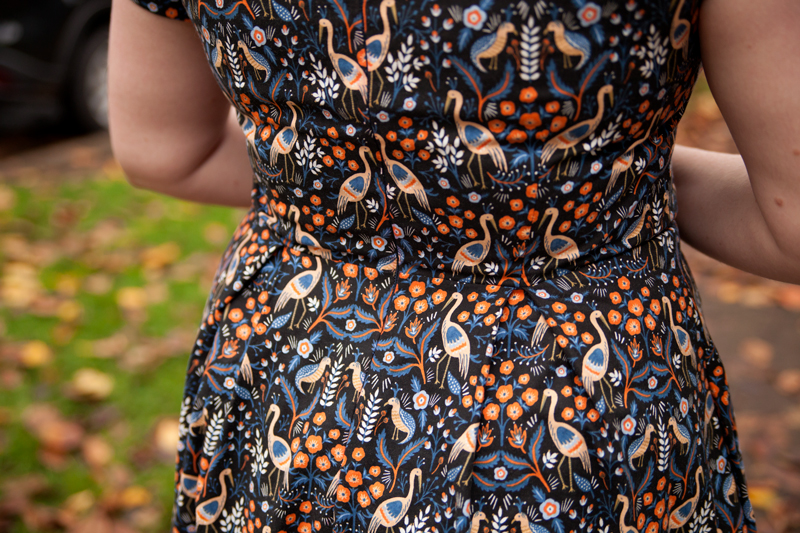 Your Rues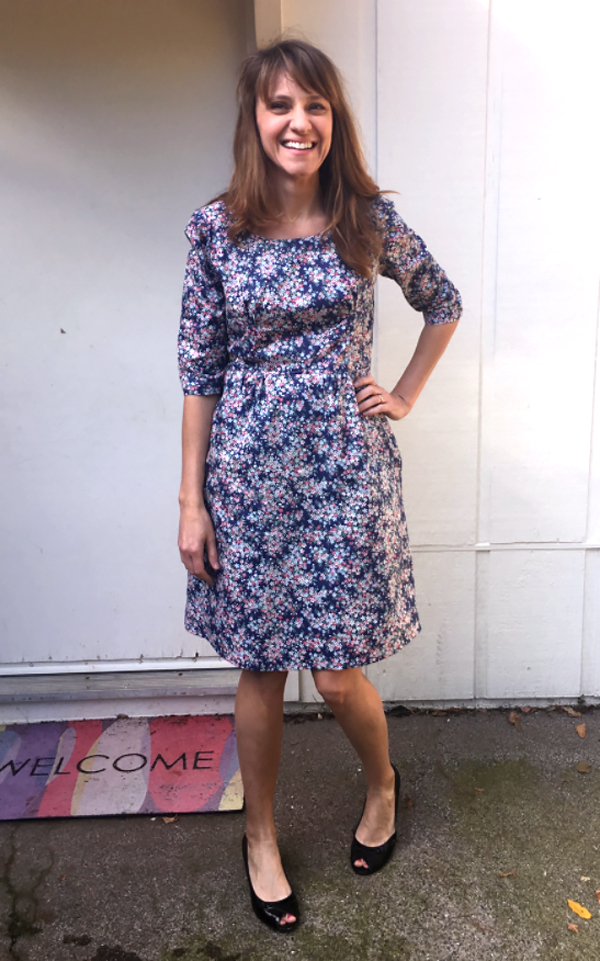 Toni followed the Rue Sewalong like a champ and sewed up a sweet floral Rue. You can read all about her process on her blog, Archmom.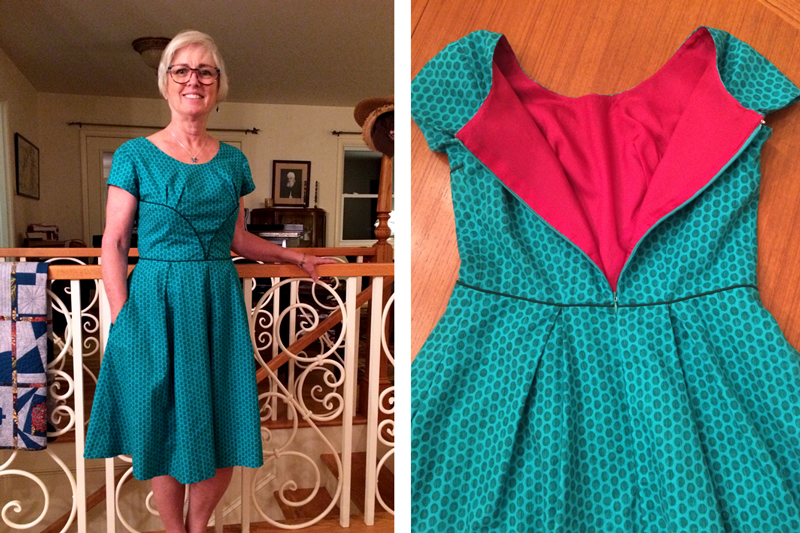 Viki's favorite parts sewing up Rue were how well her piping turned out and the bright lining. She's worn it 4 times already and gotten great compliments! Yay Viki, you're a star!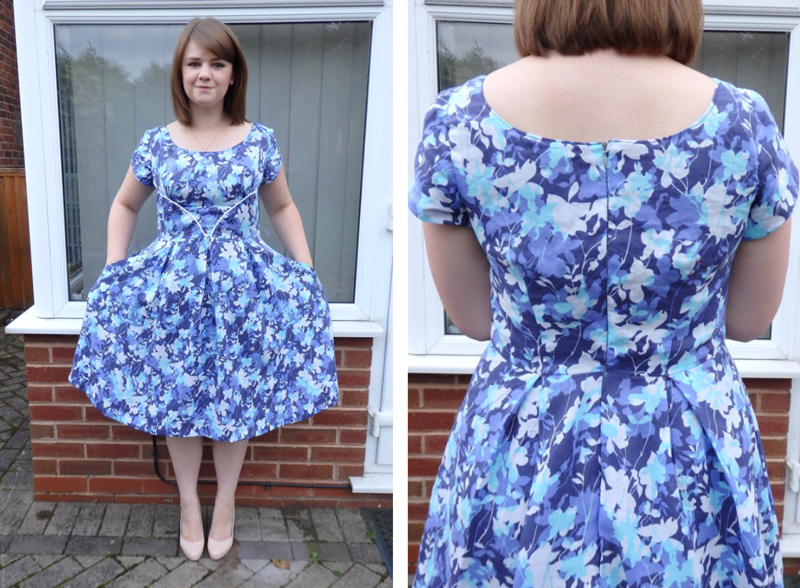 Rachel made her Rue with contrast piping on the bodice and matching piping on the neckline! You can read all about her process of making her Rue on her blog, Rach Against the Sewing Machine.
Our fellow Sewalonger, Rochelle had a lot of firsts with her Rue! It was her first time doing any sort of piping, making a small bust adjustment, and installing clean finished armholes. Let's all give her a big (digital) round of applause for a job well done!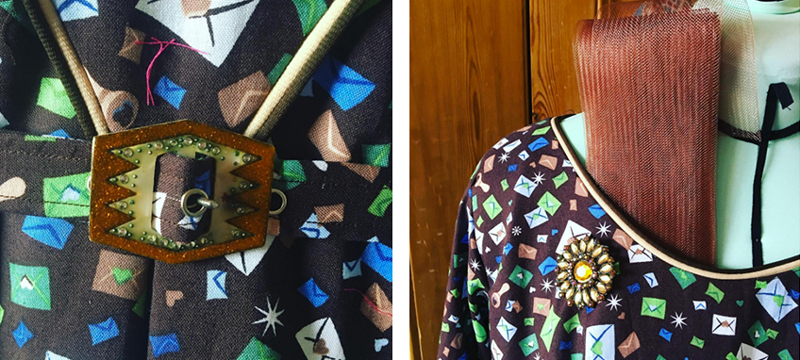 Amanda Bowden from the Felixstowe School of Sewing added some vintage details to her Rue, including double piping and a fabric covered belt. Swoon!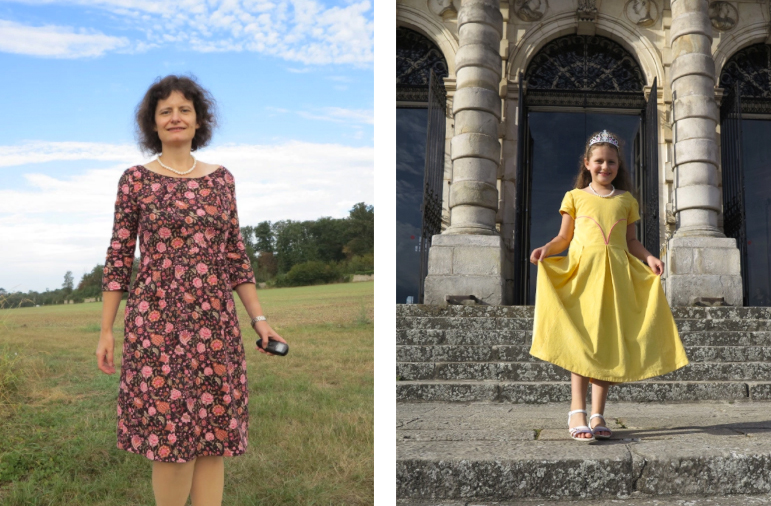 Jess made two Rues, one for herself and a tiny Rue for her daughter. You can read about her process on her blog, Je Coud Seamwork (I Sew Seamwork).