Welcome to the Selene sewalong! Over the next several weeks, we'll be covering the process of making all three versions of the Selene skirt. Along the way you'll learn tons of useful sewing skills like inserting a lapped zipper, creating welt pockets, and sewing a hand stitched hem.
Selene is a vintage-inspired modern pencil skirt that is professional, flattering and fun. Version 1 is clean and classic. Version 2 features gorgeous angled welt pockets, and Version 3 has fun inset pockets on both sides with cute notch details on the edges.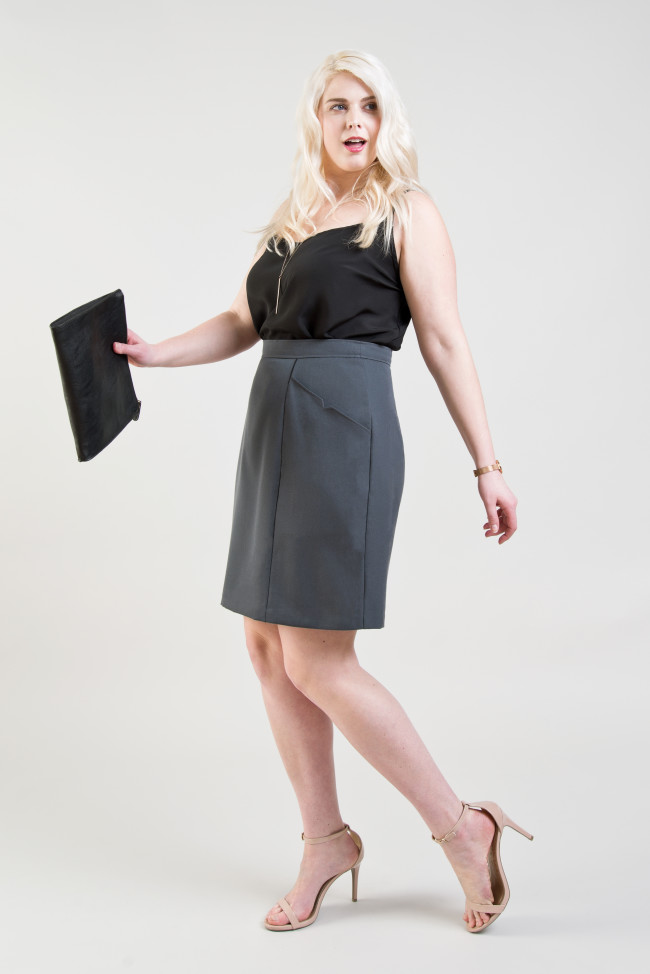 All versions of Selene are super versatile based on the fabric you choose and your styling. Use a metallic linen and go right from the office to a night out. Or, make a denim version to pair with chucks and a vintage tee for a relaxed but polished weekend look. There are so many possibilities!
If you don't have your own copy of the pattern yet, you can pick it up in the Colette Patterns shop, or from one of our many stockists.
Join the Sewalong
To join the sewalong, enter your email below. You'll get a lesson delivered for free to your inbox each time the sewalong is updated.
Don't see the signup form? Click through to our web site to sign up!
\*|IF:ARCHIVE_PAGE|\*
Get these free Sewalong lessons by email:
\*|END:IF|\*