We're going to start by talking about one of the best parts of any sewing project – picking out the fabric!
Gather your supplies
Main Fabric: Selene is a structured garment, so you will want a bottom weight woven fabric like twill, denim, wool, or chino.
Lining Fabric: For the lining, look for a lightweight fabric. Acetate, bemberg rayon, cotton lawn, and polyester apparel lining are all good choices.
Fusible Interfacing: The waistband requires up to a yard of fusible interfacing.
Zipper: You'll need a 9″ regular zipper.
Trouser Clasp: This is like a large, flat hook and eye. It might also be labeled 'hook and bar closure' or 'pant hook and eye.'
Thread: All purpose polyester thread will do just fine.
Choosing your fabric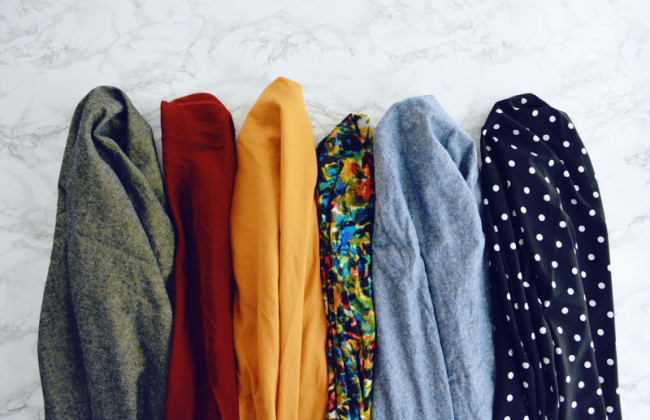 Selene is a structured skirt with clean lines that is meant to hang very smoothly. This is why slightly stiffer fabrics like denim or twill will give a better result that more fluid fabrics like rayon. Corduroy, brocade, linen, velveteen, sateen, and wool suitings would all be wonderful options.
All that being said, the point of sewing is to make exactly what you want, so if you want to make a drapey Selene, of course you can! Just keep in mind that it will not look quite like the sample photos or the illustration.
Keep in mind too that Selene is designed for a non-stretch woven, meaning that there is enough ease built into the pattern to accommodate for important things like being able to move and sit down. However, if you have a great stretch twill or denim in your stash that you'd really like to use, you can definitely use that as well. If you do, you will want to do a fitting before you attach the waistband, because you'll probably be able to take in all the seams if you want to make use of the stretch and have a nice snug fit.
For the lining, think lightweight and barely there. If you're a newbie, a cotton lawn or voile would be a great choice, since they are lightweight and silky but have the stability of cotton. Other great choices would be bemberg rayon, which has the dreamiest cool-to-the-touch feel, or a polyester lining, which has a similar slippery feel but is more economical.
The interfacing required will go in the waistband. Interfacing is a layer of material that will not be visible in the finished garment. It goes in between the fabric layers to add thickness, strength and structure. You'll want to look for fusible interfacing, meaning it is coated with a glue that can be adhered to fabric with an iron. Pellon Stacy Shape-flex is a great option. It's woven, meaning it's actual fabric (as opposed to a polyester material that will be break down faster) and it comes in black or white.
For both fabrics, the yardage requirements can be found on the back of your pattern envelope, and by clicking on the "Supplies" tab on the Selene page in the Colette Patterns online store.
Make sure you are reading the yardage quantity for the width of fabric you are buying. The yardage amounts are for non-directional fabrics, so if you have a directional print or a napped fabric like corduroy, you'll want to buy a little extra (like ¼ -½ yard) to accommodate a slightly different cutting layout. You'll also need extra fabric if you're going to be matching plaid/stripes across seams.
If you're in between sizes, or not sure what size you'll be making, go with the larger size when buying materials.
SELENE INSPIRATION
Here are some RTW (ready-to-wear) pencil skirt ideas to help get those creative juices flowing.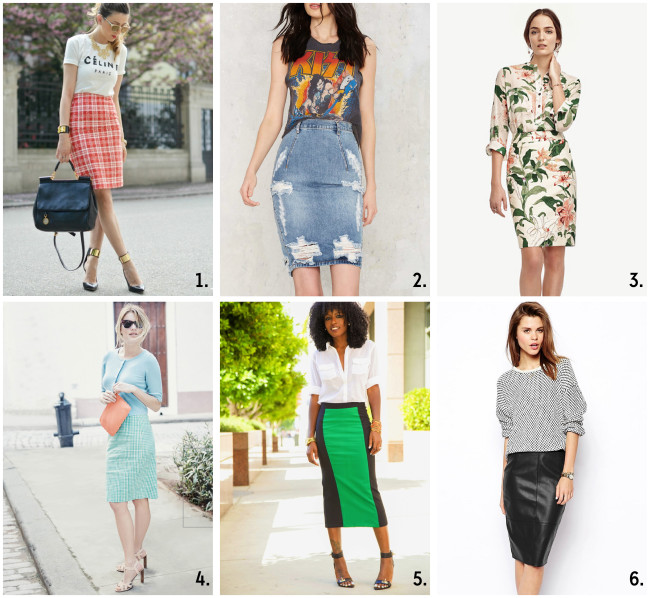 Sewalong Fabrics
Robert Kaufman Fabrics was kind enough to provide the main fabrics that will be used for the sewalong (thank you Robert Kaufman!). Here are the fabrics you'll be seeing in the sewalong photos: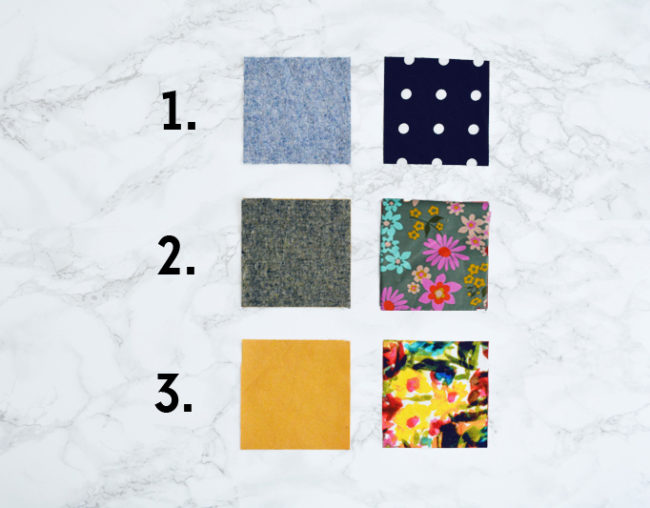 Version 1
Main: Essex Yarn Dyed linen/cotton blend in Indigo
Lining: Black and White polka dot chiffon (no longer available from source)
Version 2
Main: Essex Metallic Yarn Dyed cotton/linen in Black
Lining: Cotton+Steel Vintage Floral cotton lawn
Version 3
Main: Ventana Twill cotton in Soft Mustard
Lining: Nicole Miller floral chiffon
Gather your tools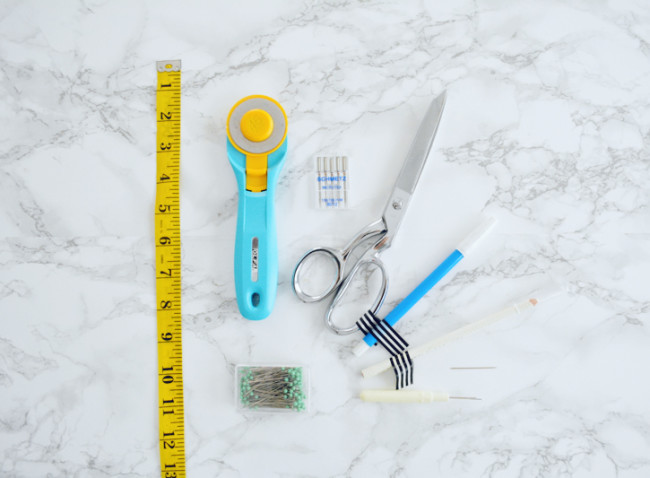 Fabric shears: A very important tool! Be sure they're sharp, and never use them on anything other than fabric.
Straight pins: More pins is more control. Glass or metal headed pins are convenient because you can press over them.
Tape measure: For taking accurate body measurements.
Clear ruler: For drawing straight lines.
Water soluble marking tools: We'll use them for transferring darts, topstitching lines, and anything else we need noted on our fabric.
Seam ripper: Everyone makes mistakes.
Rotary cutter/mat: If you're comfortable with a rotary cutter, they can make cutting out your Phoebe a bit faster.
Hand sewing needle: For attaching the trouser clasp and stitching the hem.
Machine needles: Size 80, universal or microtex.
EQUIPMENT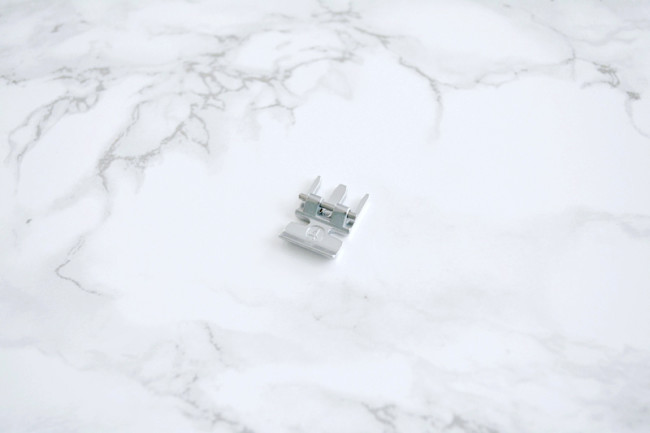 You'll need the zipper foot for you machine handy when we sew Selene's zipper. It should look something like the foot above, with a narrow single 'toe.'
Check in next Tuesday when we start talking about fit!