Welcome to the Selene sewalong! Over the next several weeks, we'll be covering the process of making all three versions of the Selene skirt. Along the way you'll learn tons of useful sewing skills like inserting a lapped zipper, creating welt pockets, and sewing a hand stitched hem.
Selene is a vintage-inspired modern pencil skirt that is professional, flattering and fun. Version 1 is clean and classic. Version 2 features gorgeous angled welt pockets, and Version 3 has fun inset pockets on both sides with cute notch details on the edges.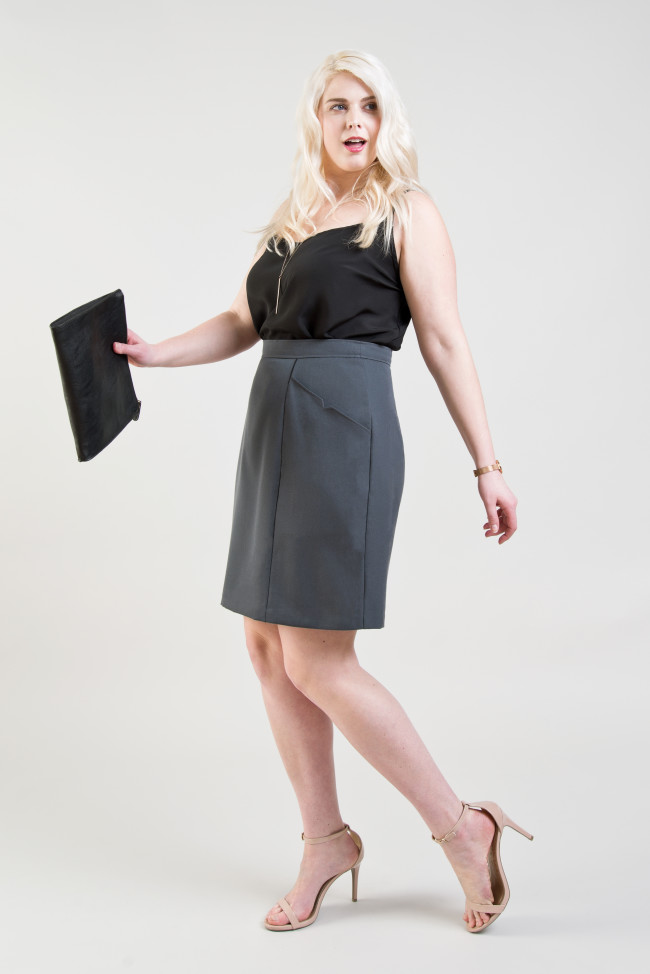 All versions of Selene are super versatile based on the fabric you choose and your styling. Use a metallic linen and go right from the office to a night out. Or, make a denim version to pair with chucks and a vintage tee for a relaxed but polished weekend look. There are so many possibilities!
If you don't have your own copy of the pattern yet, you can pick it up in the Colette Patterns shop, or from one of our many stockists.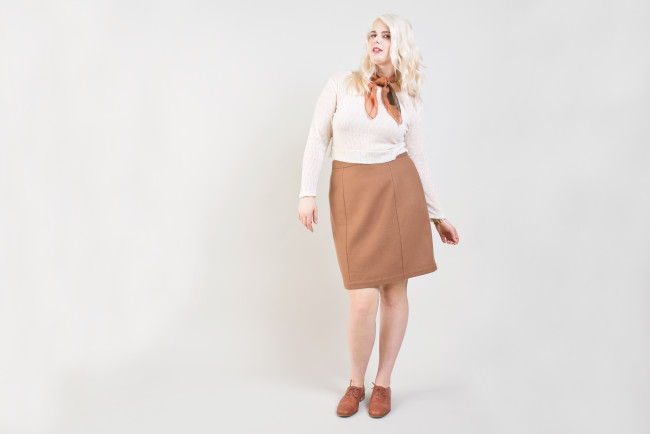 Your teacher
I'm Devon Iott, a sewing educator living in Atlanta by way of Los Angeles and Nashville. I love to teach sewing, and over the years I've been lucky enough to teach a ton of fabulous students in multiple cities across the country. I'm also the Captain of Creative Communications for Cotton+Steel Fabrics, which is as fun as it sounds! You can learn more about me and my sewing exploits on my blog Miss Make.
How it works
Our sewalongs are simple. We'll publish a series of posts detailing each step in the process of fitting and sewing your pattern. You can sew along with us, ask questions, and share your techniques and advice with others.
Feel free to leave comments here on the blog, or join our Sewalongs Facebook group to post thoughts, questions, and photos. We try our best to answer as many questions as possible, but encourage you to jump in and help each other out as well.
What's covered
We'll start by going over what materials and supplies you'll need for your Selene skirt.
Then we'll talk about some adjustments you can make to get a more custom fit, and go over cutting and prep.
After that we'll dive into construction! Depending on which version you make, you'll be learning about darts, a lapped zipper, welt pockets, inset pockets, and lining.
And no sewalong is complete without a parade post – we'll finish things off by sharing some of your finished Selenes.