Now for the fun part! Here's a parade of some awesome Selene action out and about in the wild:
Here's a cute denim version from @jenndiagram: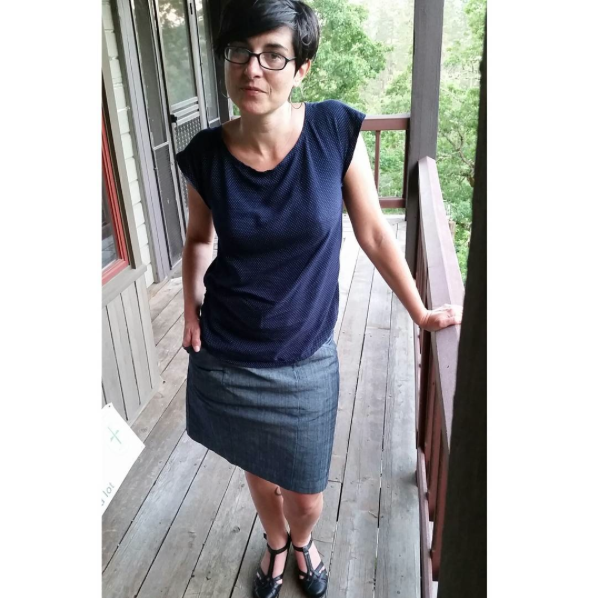 @missmaudenz also went for denim, and the angled pockets of Version 3: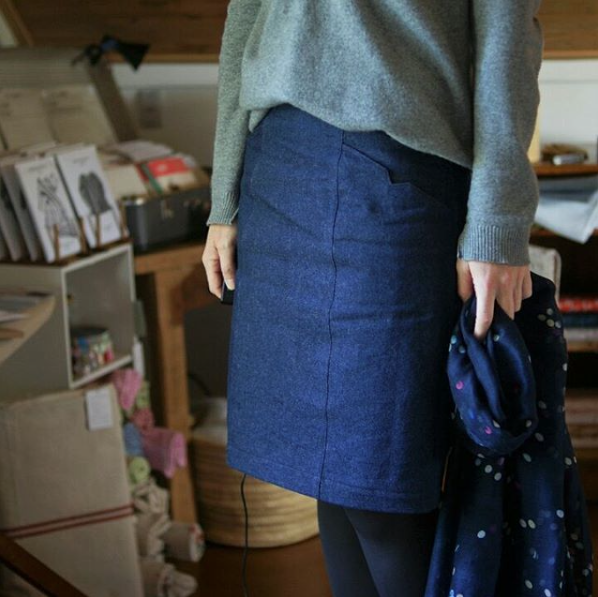 Love this fun pop of lining from @zenasmithwhite! (and denim was a popular choice!)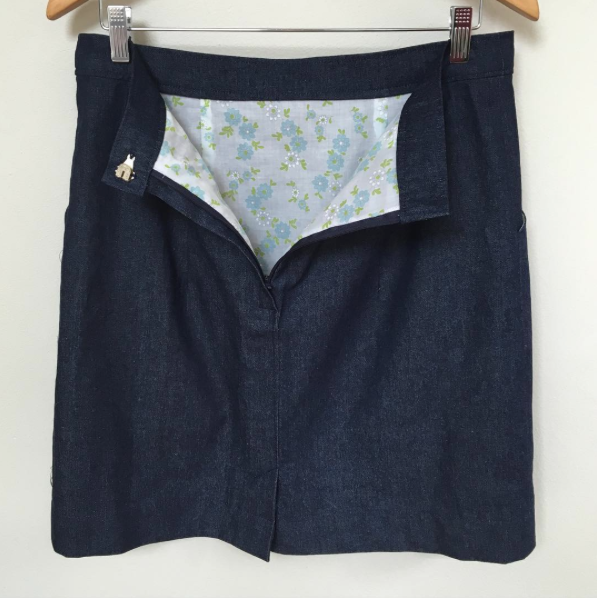 An awesome houndstooth version from @___meganjane___: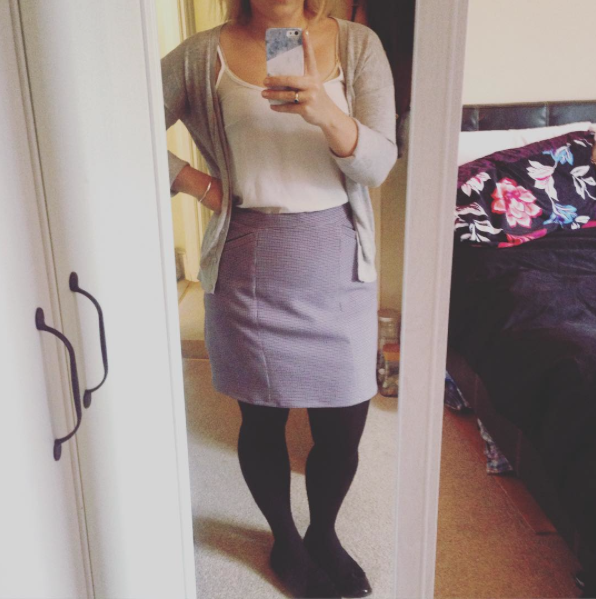 And a closeup of her flawless welt pocket just because: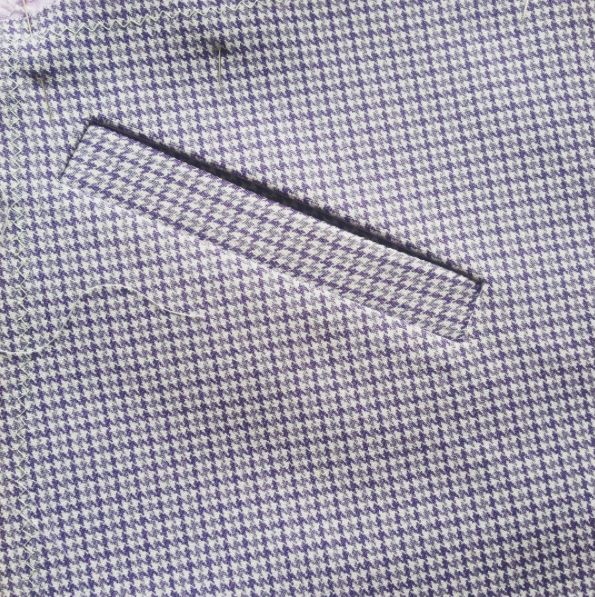 Such a chic white version from @erikabunker!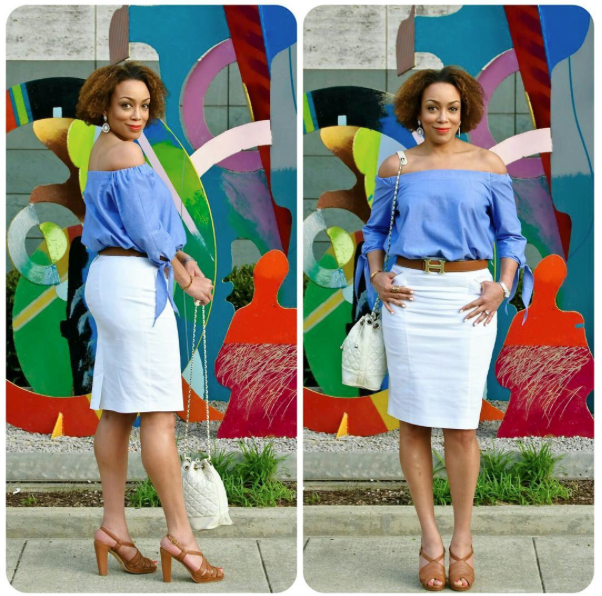 Excited to share that we had the first-ever dog participant (just kidding, pretty sure @sewingwithdogs stitched up this Selene):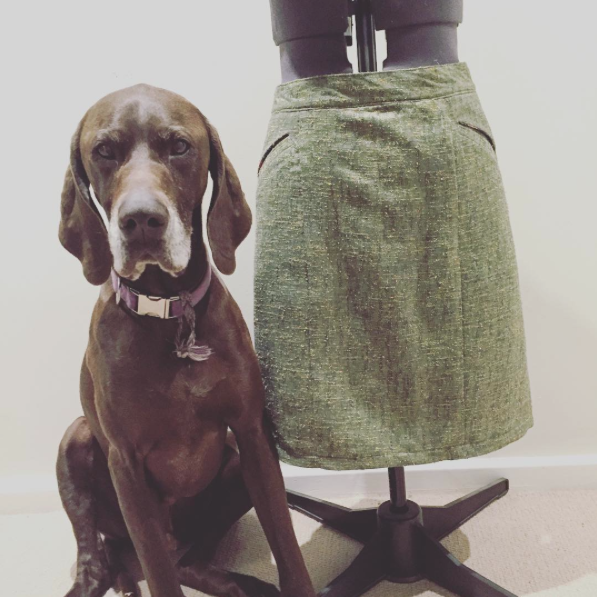 @brouardkaren used a really interesting textured fabric: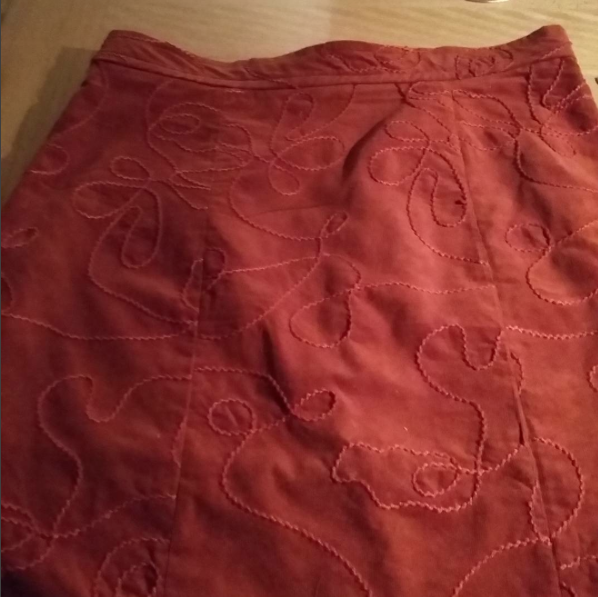 More killer welt pockets from @mbrickerman: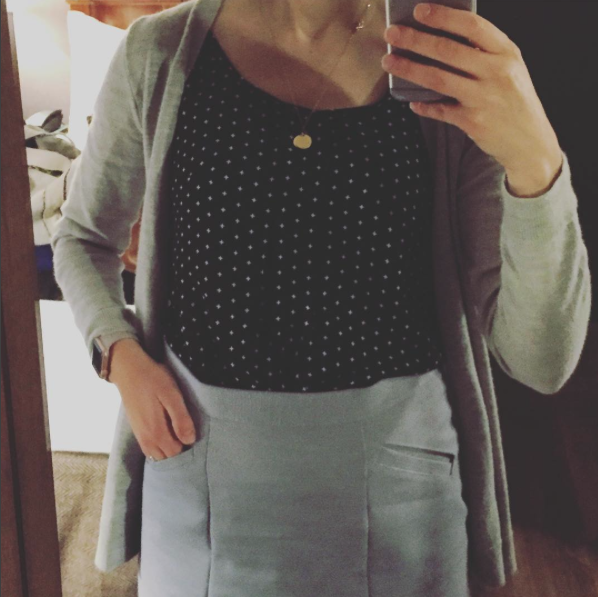 And a super fun turquoise version from @telomeraser: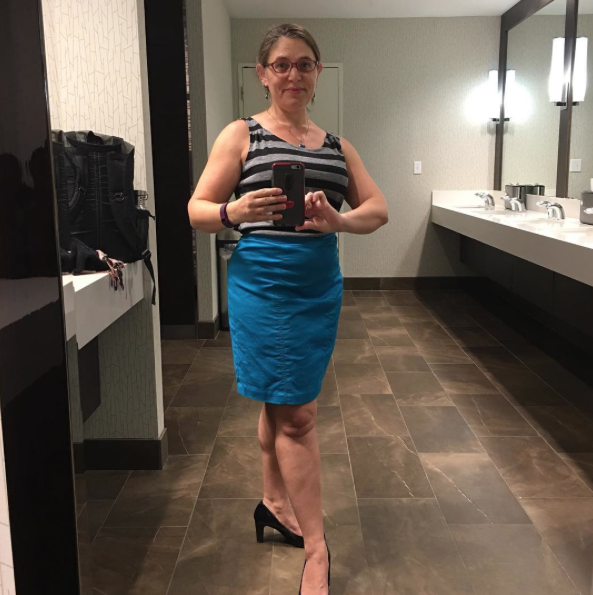 I hope you enjoyed the sewalong! It's always so fun to see everyone's makes. Remember to browse #colettepatterns and #seleneskirt on Instagram, the Colette Patterns blog and the Colette Patterns Flickr Pool for future inspiration!