Problem: Smaller Arms
Having too much volume in your sleeves can make your entire garment appear much larger than it actually is. Be aware that using bulkier fabric and adding a lining will take up some of the extra ease you see in your muslin. Also, if you plan to wear heavier clothing like sweaters beneath your jacket or coat, be sure to leave enough room for that by trying your muslin over similar clothing.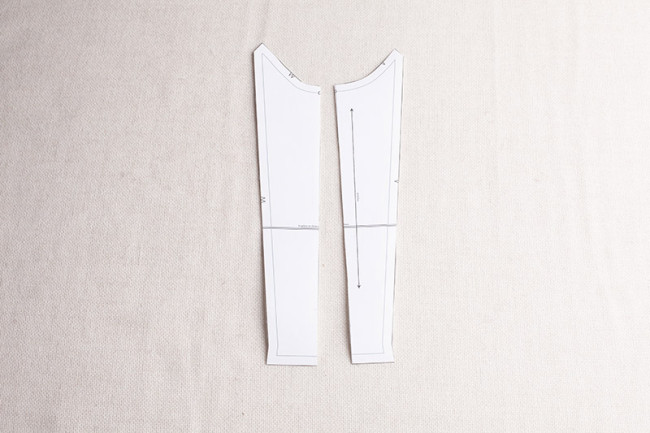 1. Draw a lengthwise line down the center of lower sleeve (M). Slash the piece in half along this line.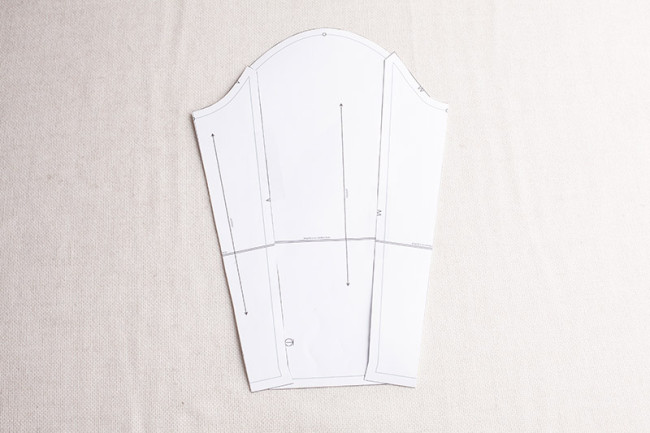 2. Tape each half of lower sleeve (M) to upper sleeve (N) along the seam lines. Check the notches to make sure you are taping the back to the back and the front to the front. Your two piece sleeve should now look more like a typical one piece sleeve.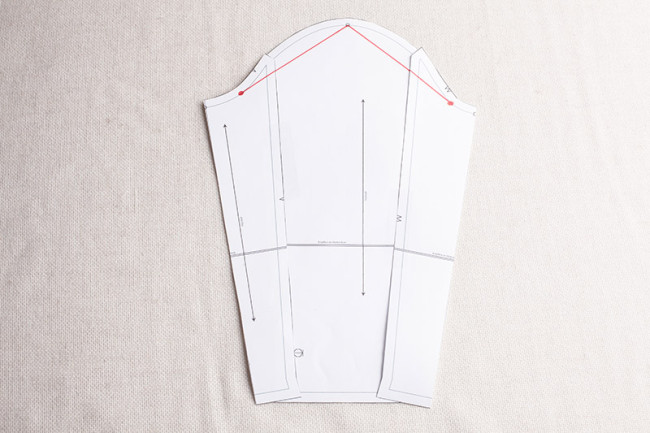 3. Draw a pivot point at the armhole curve of lower sleeve (N) on each side, as shown. Draw a line from these points toward the circle marking the top of the sleeve cap (red line).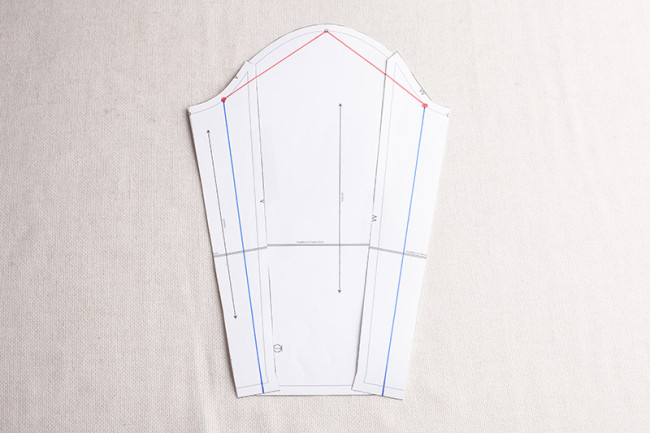 4. Draw a line from the red circle down to the cuff of the sleeve on each side (blue line).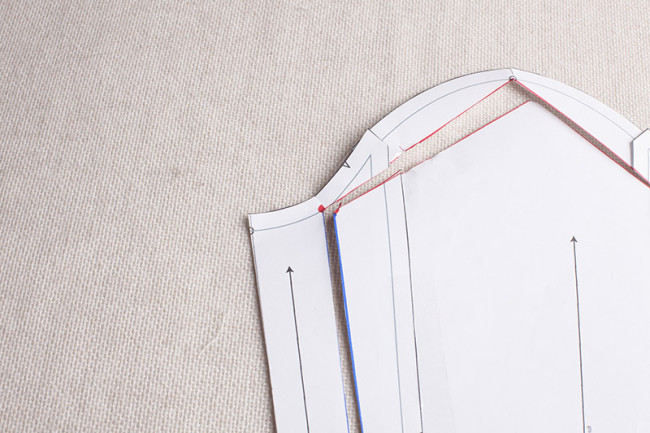 5. Slash the blue line up to the red circle. Turn and slash up to the circle at the top of the sleeve cap. Turn and slash toward the second red circle. Turn once more and slash down the second blue line through the hem. Clip the seam allowance at each red circle and at the circle at the top of the sleeve cap.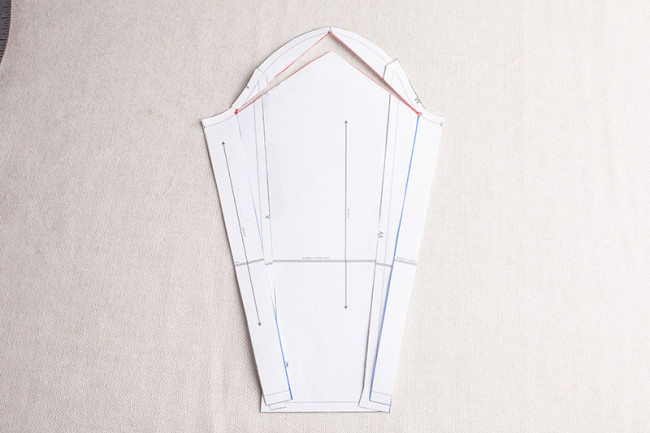 6. Pivot the pattern to raise the height of the sleeve cap, bringing the two red circles closer together. Pivot the sides to maintain their angle with the rest of the sleeve. Your sleeve will now be narrower, with a higher sleeve cap. You do not need to change the armhole.
When You've finished
Now that you've altered your fit and pattern, you may feel like creating another test version. This is entirely up to you and how severe the changes you've made are. For minor changes, you may feel confident moving on to cut your real fabric. For big changes, you may want to give it another test.