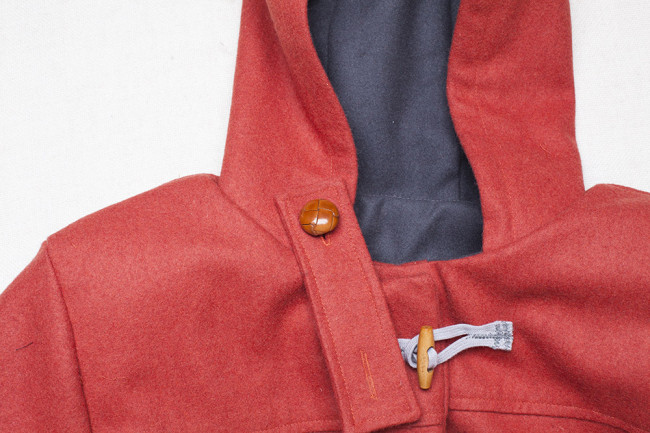 If the price of a single toggle closure at the fabric store makes you wince, give making your own a try. Not only is it cheaper, but you might even wind up saving time by not sewing all of those semi-circles.
Supplies
1 yard of cotton cording
4 toggle buttons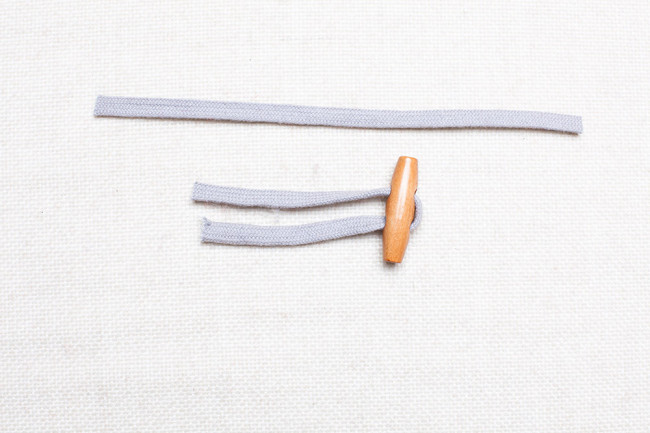 1. Cut eight 7" pieces of cotton cording. Thread a toggle onto the center of four of the pieces of cording.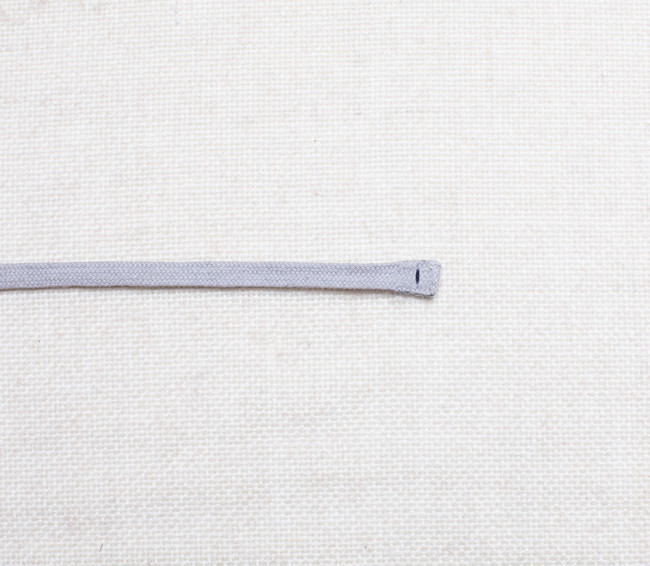 2. Turn each end of each piece of cording under 1/4'. Make sure that the turned under edges are all facing the same direction. Tack each end down using a straight or zigzag stitch.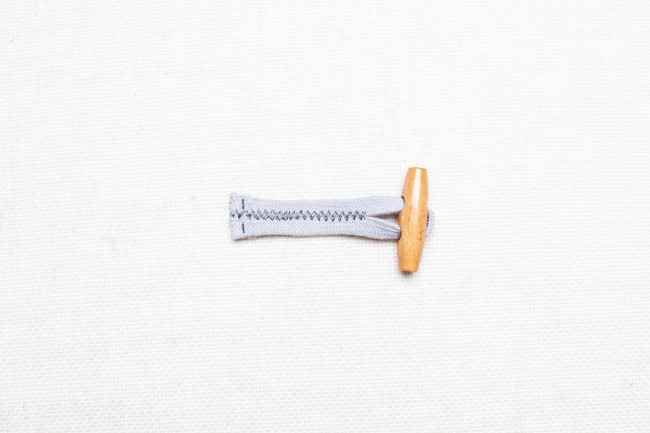 3. Bring the ends the cording with the toggles together and align them so they are even. Use a wide zigzag stitch to sew the two sides together, stopping when the foot of your machine meets the toggle.
If your machine doesn't have a zigzag function, you can tack the legs together by stitching back and forth a few times at a few points along the cording.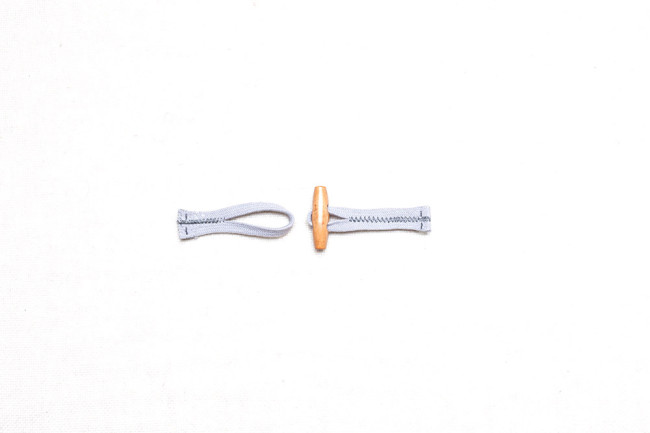 4. Repeat for the toggle loops, but only stitch for 1 1/2".